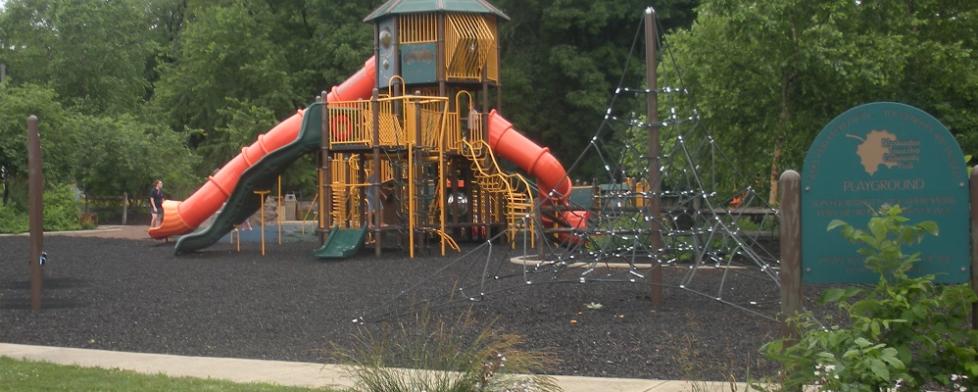 I watched as my friend raided the dollar bins at Target the other day. She's home bound with the sweetest twin boys. Bless her!
She also has a very busy 6-year-old daughter. She pinned all her hopes of keeping her eldest entertained with every coloring book, fuzzy poster, quick craft and glittery sticker set the bins had to offer. Kids really do enjoy the simple things.
If your family is of the more mobile age, like mine, consider Hendricks County your glorious bin of simple summer entertainment.  
I have to admit, I'm guilty of over complicating our "free days." I fall victim to thinking I should travel all over the state - or further, even - in hopes of making summer more memorable for my kids. But honestly, they are often just as happy enjoying the amenities our county has to offer. 
Here are a few of our favorites... and they won't even cost you a buck, they're FREE!
Hendricks County is home to some pretty amazing community parks. We are fans - simply because we're creatures of habit and they're close by - of Ellis Park in Danville, Hummel Park in Plainfield and Washington Township Community Park in Avon.   
There are obvious similarities between these three parks, but there are also a few differences that keep my family interested in visiting all of them.
Ellis Park 
Recently, my daughter had a friend over and I gave them the option of: going to a movie, going to the pool or going to the mall. Their choice? Going to Ellis Park and playing in the creek.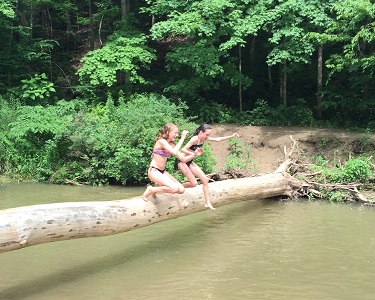 They giggled and splashed for hours. I was able to stay right along the creek and keep an eye on them, while getting a little walking in.
It was a perfectly simple, summer day.
Ellis Park is also home to the Gill Family Aquatic Center - an outdoor water park that is a little smaller than the more popular Splash Island Family Waterpark, but also a little less crowded.
You'll also find several shelter houses, clay tennis courts, basketball courts and several playground areas. Playscape is great for the little ones, as it is semi-enclosed and has some partially shaded play areas.
Looking to get out and run, walk, or hike? Ellis Park connects to Blanton Woods - collectively offering miles of scenic pathways. Click the link for a trail map.
Hummel Park 
Guilford Township's Hummel Park is one of several parks that can be found in Plainfield. Hummel Park also boasts many interconnections to the Town of Plainfield's massive trail system that connects all of its parks. These well maintained, extensive trails are wide enough to comfortably push a stroller, ride bikes or run with friends.
My family loves this park for many reasons and the reasons change as our children get older, but we have yet to grow out of it. Our children - ages 15, 13, and 11 - can easily spend the day between time on the basketball court, skipping rocks at the creek and riding bikes on the trails. Our family is known for holding competitive games of tag on the playgrounds - parents included. But please, be mindful of the little ones.
Both Hummel and Ellis parks offer plenty of open space to picnic, throw a frisbee, or relocate your game of tag.
Washington Township Park 
Washington Township Community Park has made considerable expansions to their facilities in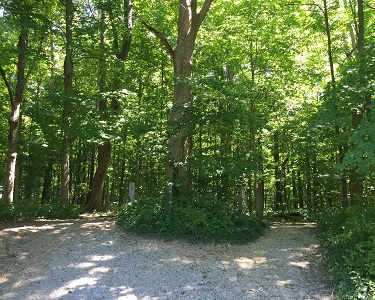 recent years. Our kids are a little past the age that generally gathers at the park's Splash Pad, but I know it is super popular, and it's FREE! 
Our family visits this park mainly for the five miles of hiking trails - most of which offer enough tree coverage to provide shade or deflect light rain.
As "not little" as my kids might be, they still spend a little time on the popular big orange slide at the playground. This, and a large open hill, garner the attention from children of all ages.
The park is also home to two fishing ponds, a mountain bike trail and basketball and volleyball courts.
On a recent trip to the park, I saw a small group setting up for a game of croquet. Around the corner, in one of the park's four shelter houses, a family reunion was underway with the smell of their three grills and the sound of their music filling the air.
All three of these parks hold concerts throughout the year at their amphitheaters. Each of them also host various community events, run/walks, festivals and family nights. Click on the link for each park for location and information about upcoming events.
School is back in session for many of us, but summer isn't over yet. Seekers of simple, summer fun - both near and far - consider driving our way for your next adventure. There's plenty to do at any of the awesome parks here in Hendricks County.