It has truly been a blast to be a blogger the past year and a half here for
Visit Hendricks County
. When I first took up this blogging gig, I thought it would be a great way to sharpen my writing skills.
Little did I know that along the way I would have some great fun, learn more about the place I am from and make some memories. As I reminisce, I thought I would share some of my favorite blog posts with you from my time here. Maybe you remember reading these from a while ago or maybe they are new to you. I've picked just a few of my favorites and will share some special inside tips along the way as well.
Rusty Wallace Racing Experience:
One of the earliest posts I did as a blogger featured the Rusty Wallace Racing Experience at Lucas Oil Raceway in Brownsburg. I loved this racing experience because it truly was unforgettable. From the expression on my husband's face when I surprised him with it, to the look of fear when he actually began to realize what he was about to do, to the squeals of joy he let out when he stepped out of an actual race car after driving around Lucas Oil Raceway's oval. He loved every second and so did I.
For those looking for a fun gift for their hubby this year, this is it. I really think just about any man would love this gift and remember it for a lifetime. Best yet, Groupon runs deals for this experience all the time. Keep your eyes peeled, and you are sure to find the experience at least 50 percent off.
uPaint Pottery:
My daughter is pretty much growing up as a blogging baby. She was very young when I started this endeavor. So many of my favorite blogs include some special memories with her.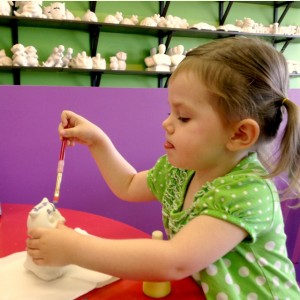 One of my very favorites includes uPaint Pottery Studio in Plainfield. This was so special for her because mom actually let her use paint on a breakable object...gasp. Truth of the matter was that it wasn't at my house so I totally loved the mess. We have been back to visit a few times, and this is still one of my favorite places to take her for a fun date out.
Learning the History of Hendricks County:
I have lived practically my whole life in Hendricks County and thought I knew all there was to know. Boy was I wrong. One thing I have really enjoyed about blogging for All Access Hendricks County is getting to learn more about the history of the county. Our county has some great resources when looking into getting some great historical facts.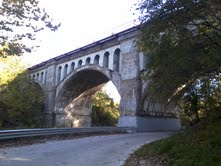 Some of our coolest historical places that I learned about include:
The Legend of the Haunted Bridge
and
The Former Hendricks County Jail
.
Fun For Me:
As a mom, there is rarely time when there is an outing that is all about me. So, it has been fun to have some blogs to do some things I enjoy. One of my very favorite posts provided just that as I wrote on
Gilley's Antique Mall in Plainfield and a Pinterest-inspired project
. I really enjoyed getting creative on this one and coming out with a fun project that would be easy for my readers to replicate. I'm certainly not crafty but Gilley's among other antique shops in the county can make it easy to make your Pinterest dreams a reality. I hope you have enjoyed this trip down memory lane as much as I have. I would love to hear what your favorite blog post of mine has been as well as any ideas you have for me to blog about.