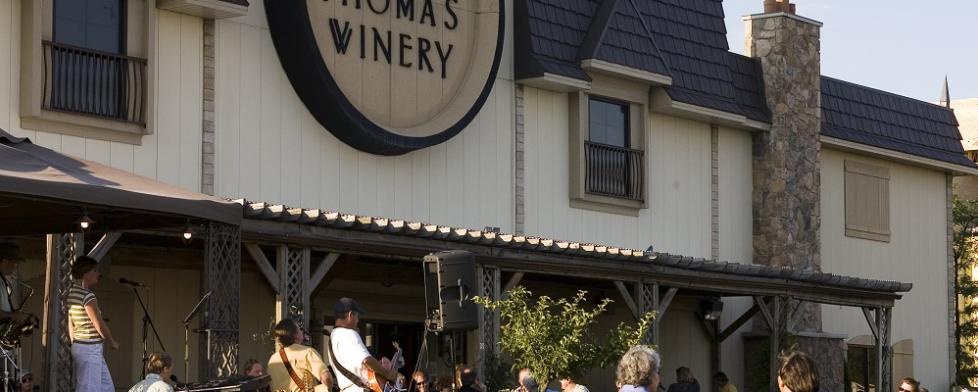 As we've mentioned before, summer in Indiana is the perfect setting for enjoying live music outdoors. One opportunity that lasts all summer long is Music on the Veranda at Chateau Thomas Winery in Plainfield.
The combination of wine and music was so tempting, I had to check it out for myself.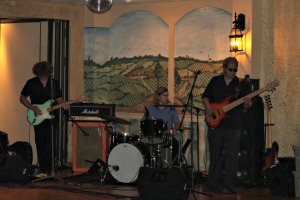 Thanks to the sometimes unpredictable Indiana weather, my night of Music on the Veranda turned into Music in the Vintage Room, as the outdoor event was moved indoors due to rain. That didn't make the experience any less enjoyable, and I love knowing that Chateau Thomas will be featuring local musicians rain or shine.
The evening I attended featured music from the Soul/Blues group Cosmic Situation (who were great!). However, the lineup for this summer features everything from oldies to folk to Cajun to country, so no matter your musical preference, there's probably an act you'll enjoy. There's even room to get up and dance if the spirit moves you!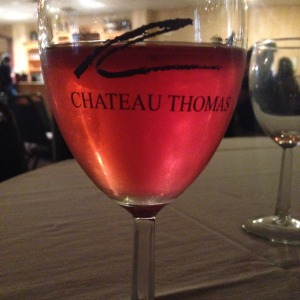 Aside from the great music, of course, there's also a fine selection of Chateau Thomas wines to sample. For $5, I enjoyed an amazing glass of strawberry wine. There's also light food available, like sandwiches, wraps, and nachos, ranging from $5 to $10.
It's the perfect setting for a date night or a night out with friends. The wine store is also open if you want to take a bottle home with you!
There's still lots of time left to enjoy Music on the Veranda, with musical acts scheduled all the way through the end of September.
Music on the Veranda is held every Friday from 7 to 10 p.m., and a full list of performers is available on the Chateau Thomas website. If a glass of wine and beautiful music is your idea of a good time, you won't want to miss it!