Numerous contributors, including staff members and industry partners, make our All Access Hendricks County blog successful, but we have six special Digital Destination Experts who truly serve as this blog's engine. You can learn more about each below:
Aimee MacArthur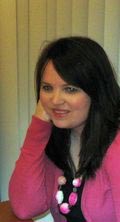 Aimee was born in Massachusetts, where her father was stationed in the Army, but she spent her early childhood in Atlanta.  Aimee's parents loved traveling and the family frequently vacationed in the Carolinas and Florida. Aimee was in grade school when the family moved to Indianapolis to be near her mom's family. She attended college in Louisville, spending a summer abroad studying Literature and traveling around England, Ireland and Wales. She moved back to Indianapolis several years ago to be closer to family.  In addition to working, she enrolled in a few months of hands-on cooking classes and worked part-time for a few Indianapolis catering companies. Three years ago, Aimee decided to start a lifestyle/photography blog, which she named
Indianapolis Amy
. It features a "woman about town" look at some of her favorite things in beauty/fashion, food, music, movies and travel.  A longtime resident of Carmel, Aimee moved to Indianapolis' northwest side a year ago and lives just a short distance from Hendricks County. Aimee's hobbies include watching the New York Yankees on TV, cooking, nature, golf, fishing, traveling, photography, reading food and travel magazines, going out to dinner with her family and watching movies.  Aimee visits Hendricks County at least once a week and is thrilled to be a part of the blogging team for the HCCVB and hopes to share her enthusiasm and love of visiting new places in
Hendricks County
with all of you.  
Amanda Miller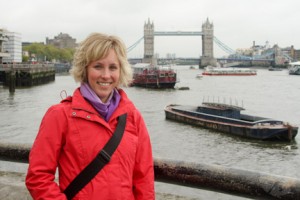 Amanda is a local photographer, writer and Hendricks County native. With a degree in Integrated Communications and English Writing from Butler University, Amanda's day job is as a marketing consultant at ExactTarget in Indianapolis. By night, she's a photographer, blogger and 
Etsy-shop owner
. She has published her personal photography-centric blog, 
SightSalad
, since 2008, where she features many Hendricks County sights and events, the world outdoors, her ventures in healthy eating and cooking and other subjects that catch her eye. Amanda is a voracious reader (you'll be hard-pressed to find a more devoted fan of Jane Austen) when she's not behind the camera. She's also an active volunteer for several local nonprofit organizations. You may see her browsing the stands of a local farmers market or enjoying a walk on one of Hendricks County's miles of green trails. Amanda is our go-to resource for the latest happenings in local Arts & Culture and ideas for planning your next Girlfriend Getaway.
Elaine Whitesides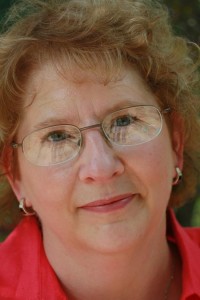 Even though she is part of the Boomer generation, Elaine doesn't hold that 50 is the new 40. She likes being able to say she's over 50-years-old. She thinks there's a lot to that experience and wisdom thing. Life over 50 is definitely different – in many good ways. The former elementary school teacher left her suburban Chicago classroom to move to Michigan a few years before she turned 50. She settled into the 1850 farmhouse originally built by the uncle of Laura Ingalls Wilder and had lots of time on her hands. So, she picked up a pen – or more accurately, started tapping on the keyboard. She'd found the third career of her lifetime as she published essays and stories in anthologies, national magazines and a column in a Gannett Newspaper niche publication in Lansing. A few months after moving into her Brownsburg home in 2009, she met Rick Myers, publisher of the Hendricks County ICON and Hendricks County Business Leader. He gave her the opportunity to write about people, businesses and events here in Hendricks County. That's when she discovered what a very special place Hendricks County is to call home. Elaine started a new writing business called Whitesides Words in 2011. She enjoys writing about the people and businesses she encounters because each has their own, unique story to tell – and she wants their stories to be heard. For that reason, you'll find some of them on her
website
. Her hobbies include cooking, gardening, sewing, reading, writing, travel and nature. With her husband and son both involved professionally in auto racing, it's permeated their lives (and yes, it is like an addiction, or disease) so she writes about it, too. You can follow Elaine on
Facebook
and
Twitter
.
Eric Ivie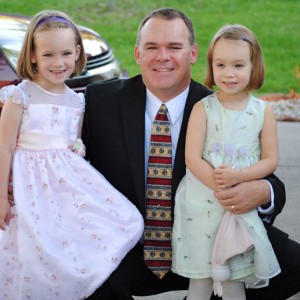 Eric owns and operates
Red Zone Writing
in Danville.  He's a married father of two and has lived and worked in Hendricks County since 1999. He's a Featured Contributor in Sports with the
Yahoo! Contributor Network
and has published hundreds of articles on Yahoo! Sports about the NFL, college football, Arena football, fantasy football, fantasy baseball and MLB.  He was presented with the prestigious 
Yahoo! Contributor Award
for his "compelling football coverage and fascinating commentary" that made him the "Sports contributor with the highest overall quality in [his] recently published content." Eric is a sports nut and enjoys participating in community service through organizations that promote Hendricks County youth, sports, and youth sports.  He's a member of the
Kiwanis Club of Danville
, active with the
Danville Girls Softball Association
and on the action board of Hendricks County Youth As Resources. He's a 2006 graduate of
Leadership Hendricks County
, and through that program, he was the co-creator of
TheyreOurKids.org
— a free resource designed to benefit Hendricks County parents. Eric's favorite sport is football, and he especially enjoys arena football, holding media credentials with the
Chicago Rush
and the
Arena Football League
and frequently traveling to Chicago to cover the team and the league. He also loves softball.  When he's not coaching youth softball, you can find him at Ellis Park in Danville on Wednesday evenings in the fall, playing co-ed recreational softball with his Gashouse Gorillas teammates. You can follow Eric on
Facebook
and on
Twitter
.
Ericka Bethel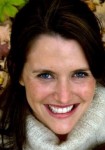 Ericka is a longtime Hendricks County resident as she grew up in Avon, Ind., and is an Avon Oriole Alum. Ericka remembers moving to Avon in the early 90's when it was corn fields, Monty's Market, Burger King and the Pizza King.  Post high school, Ericka decided to become a Boilermaker! She graduated from Purdue University with a bachelor's degree in Communications. Since graduating, Ericka has worked for Indiana University Health West Hospital in Marketing and Communications. Ericka is actively involved in the community through church, local Chambers of Commerce and other community groups. She is a 2010 graduate of Leadership Hendricks County and a current member of the Plainfield Chamber of Commerce Board of Directors. In 2009, Ericka married her best friend, Andrew Bethel. In late 2010, Andrew and Ericka welcomed their daughter into the world. Ericka now works a few days a week for IU Health West and her remaining days are spent under her new, favorite job title, mom. She and her family recently moved to Avon and are enjoying turning their first home into their own. Growing up, Ericka was the oldest of four kids. She knows now that money was tight at times but she never knew it as a kid. "I really believe that for kids it's about the little things that count. You don't have to spend hundreds to make a memory with your kids. We have the resources in this county to give our kids a great childhood with great memories" she said. It is Ericka's hope as you follow her on this journey that she will help to share some tips of the fun, family & budget friendly activities in Hendricks County.
Jennifer Donovan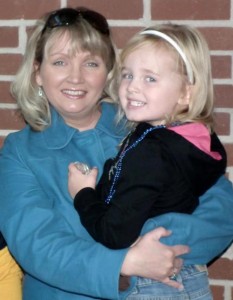 Jennifer writes her own blog about family activities in Central Indiana called
FamilyFunIndy.com
. Jennifer has a degree in Journalism from Franklin College and has worked in television in both Louisville and Indianapolis. She resides in the Avon/Plainfield area with husband, Neil, and daughter, Emma. Jennifer and her husband moved to Hendricks County in 2005, but they are both native Hoosiers. Since moving to Hendricks County, she has enjoyed learning about all the great things the county has to offer. Jennifer and Emma can often be found at one of the Hendricks County parks. Jennifer plans to share her family adventures with readers of All Access Hendricks County.