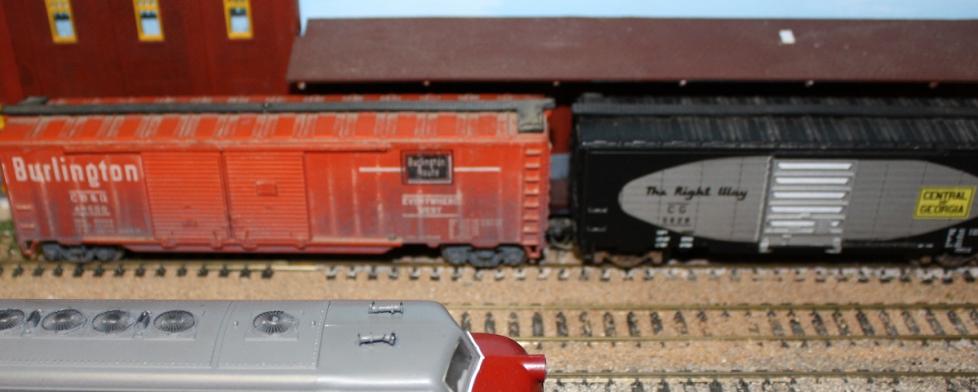 Looking back at some of the 'toys' I was fortunate to receive as a kid, the Lionel train set I received one Christmas was something special. 
On Saturday, Nov. 22 from 10 a.m. to 3 p.m., the Danville Train Show - presented by the Central Indiana Division of the National Model Railroad Association - will pull into town at the Hendricks County 4-H Fairgrounds and Conference Complex, 1900 E. Main St., for what promises to be a fun-filled event for adults and children of all ages.
Whether you're a model train enthusiast, someone looking for the ideal gift, or you're like me when I was about 10 years old (and then again when I was 40...) and you want a train set of your own...this show is one you won't want to miss. 
In its 10th year in Danville, the show features more than 120 dealers who are expected to fill up nearly 200 tables with everything from train cars and locomotives in every scale from G to Z, as well as a huge selection of accessories to make your setup or collection complete. 
In addition to the items that will be up for sale, there will be prizes awarded - based on a popular vote - for the "Favorite Hopper Car" and the "Favorite Train."  A couple of clinics are also planned, featuring advice on such things as setting up a building as part of your layout. 
One of the more popular activities that will take place again this year is a kids' "detail hunt." At the show, a list will be handed out featuring a number of items that you have to find on the various tables. Once you complete the list and find all of the items, you'll receive an "award" for your efforts. Door prizes featuring a $15 off coupon to use at one of the tables will also be given away. 

Like I said, there was always something about that train set that made it seem as though it was anything but a toy. What I remember most was that every piece of track was made of metal and there was a small jar containing a solution that you would use an eye dropper to put into the locomotive and it would create little puffs of smoke. My dad had even saved the train set he had received as a kid and whenever we would visit my grandparents, my brother and I would play with his train set.
With the holidays just around the corner, you'll want to check out this show as it promises to be as fun for big guys and gals as it is for the kids.
Admission is just $3 a person or $5 for a family and parking is free. For more information about the show, go to this website.