Editor's Note: This is a series of posts in which Visit Hendricks County is partnering with the Hendricks County ICON and Business Leader by re-publishing stories that first appeared in their publications. These stories will highlight some of our local faces of tourism as part of our All In, Hendricks County content to highlight the good stuff happening in our community.
(Original article published in October 2011 in the Hendricks County Business Leader by Gus Pearcy)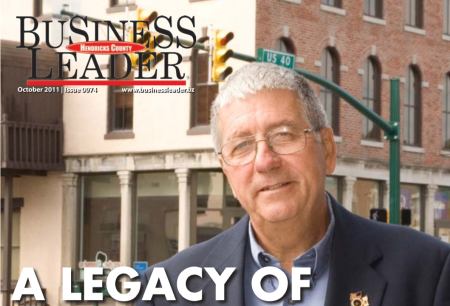 Perhaps the best contribution retiring Executive Director Kent McPhail made to the Plainfield Chamber of Commerce was resurrecting it.
When McPhail, 68, took over as director in 2002, the chamber was near ruin. The last chamber chief's salary was a strain on the coffers, which forced the chamber into risky fundraising activities. 
The culmination was a large Patty Loveless concert, which required a significant upfront contribution, scheduled the weekend following the terrorist attacks of Sept. 11, 2001. Jeff Banning, a long-time Plainfield Chamber board member remembers the concert was an utter failure. Bankruptcy was imminent had not a few members stepped up and contributed $5,000 apiece, Banning said. 
That wasn't all. The Chamber's reputation soured members and officials of the Town of Plainfield.
The Turnaround
"Kent brought the Town and the chamber together," Banning said. "It hadn't been that way for three or four years."
Plainfield Chamber of Commerce Board President Bart Beal admits that he will miss retiring Executive Director Kent McPhail. He says he's enjoyed working with his friend of 25 years.
"Kent really turned the chamber around to where it has a very positive financial position with cash reserves," Beal said. "He's done a tremendous amount of work with local businesses and the Town of Plainfield to promote commerce and economic development in the area."
It's a legacy that McPhail downplays, giving much of the credit to town staff and his board of directors, but the Plainfield Chamber of Commerce owes him a debt of gratitude, Beal said. 
Mending Membership
Job one was repairing the chamber's reputation.
"My whole focus was to try and re-establish a chamber as an organization that provided benefits to its membership," McPhail said. "I think we've done that."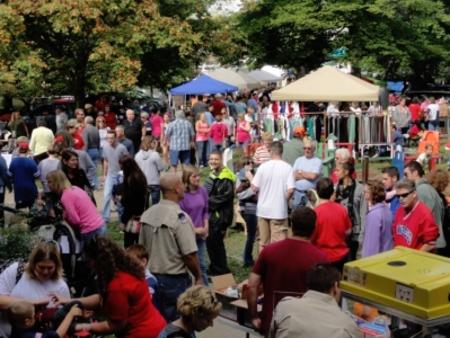 Today, the Plainfield Chamber of Commerce has much better communication, a new website, and a comprehensive monthly newsletter. The Chamber has taken on community services like the Christmas lights (new his year) and the Farmers Market. Due to McPhail's vision, the chamber is launching a new fall festival by expanding Quaker Days.
Membership is up to about 330. But to McPhail, the most impressive indicator is this year's upcoming election for board seats meaning many more members are involved in volunteering for the organization.
Community Cheerleader
Part of his success is due in part to his zeal for the community. Kent's motto is: This is a great place to live, work, worship and play. That's what he tells all the business prospects that inquire about moving into the area. 
McPhail also promotes economic development in conjunction with town staff. The chamber had a hand in Niagara Bottling Company moving into Plainfield. And while that may be enough to hang a hat on, McPhail takes even more pride in helping Flap Jack's get established, or working to get the Nomad Yarn Shop established, or finally seeing some progress on the downtown streetscape project which has been a pet project of the chamber since 2003. 
Humble Beginnings
McPhail grew up in Monrovia. His first job was in manufacturing. Then he went into management. Eventually he landed a job with a steel distributor and spent 10 years in the Detroit area as the company's general manager. When the Earle M. Jorgeson Company charged McPhail with finding a new distribution hub, McPhail came to Plainfield.
"I'll tell you what really drove my interest in Plainfield was the reception I got as a businessman bringing a business to Plainfield," McPhail said. "I was treated so well."
EMJ was the first distribution center to open in Airwest Business Park in 1995, the same year he and his wife, Donna, moved here as well. Upon moving here, McPhail got involved in the machinery that treated him so well. He joined the Board of Zoning Appeals, then in 1998 took over the town council seat held by his friend John Himmelheber.
After he left EMJ in 1996, he applied but was not offered the same position he holds today. He did some other things, but kept the chamber job in the back of his mind. In 2002, he was offered the position and, as they say, the rest is history.
McPhail isn't lukewarm on any subject. He is a devout Christian, an unabashed Republican, and an avid golfer. He says his favorite course is one with green grass.
Although a replacement hasn't been named, McPhail has promised his board that he will be around to help the new executive director get acclimated. He's also promised his high school sweetheart and wife of 48 years that she will get to see their out-of-state son and daughter and grandkids more often.
"I will make more trips to Michigan and Texas than I do now," McPhail grinned.
"I really love this community," McPhail summed up. "I feel like I contributed to it in some way with the chamber."
Few would argue with his assessment.
How Kent did it
Things you didn't know about Kent: He has a fraternal twin brother named Brent. He grew up in Monrovia. His father died when Kent was 10. His mom got a job working for Kent's much older sister and her husband who owned a hotel in Orlando. He lived there for a few years before returning to Central Indiana.
What's the best advice you ever received? My favorite high school teacher, Paul Shuler in his opening lecture in a United States history class stated, "I don't expect you to remember anything that we cover in this class; however, I do expect you to remember where you can find the information should you ever need it." I have used this advice my entire working career to build resource files and a network of personal contacts to help me recall important and vital information. 
Best business decision you ever made: Selecting a site, an undeveloped farm field, in Plainfield to build a new steel distribution center for Kilsby Roberts Company, an EMJ Company was the best business decision. This was the first facility to open in Airwest Business Park. We now have more than 26 million square feet in 70 buildings in our industrial parks.
Worst advise you ever received: The recommendation to accept a job with a manufacturing company in Indianapolis. The employee relations and working conditions were grossly misrepresented. Although I did not like the job, I gave it my all and remember it as a learning experience. 
In five years, I want…to be traveling with my wife Donna to visit our grandchildren often, playing a lot more golf and shooting a score equal to my age. I also want to be able to continue to serve our community in some fashion. I love Plainfield.
My secret to success: Honesty, commitment and hard work, and the support of my wife and family.