Grocery shopping is NOT one of my favorite chores, yet if my family wants to eat, it is something I need to do frequently. I often find myself in a rut, going up and down the same aisles, tossing the same processed and prepackaged foods into my cart, along with some colorful produce so I can attempt to create a balanced meal.
Can any other mamas out there relate?
Before you grab your grocery list and head out to one of the Big Box stores yet again, consider one of the amazing alternative grocery stories in Hendricks County, Indiana. Not only will you find specialty items for every unique palate and dietary need, but you will also discover a world of new taste sensations and plenty of Indiana-sourced products.
These locally run stores also pull out all the stops when it comes to customer service and shopping options!
The Hayloft in Brownsburg
Sarah Adams opened The Hayloft in May 2017. Initially, she wanted to open a wedding barn that would also include a farm-to-table store, restaurant, winery and more. But when those plans fell through on the property she had in mind, she set her sights a bit smaller and opened The Hayloft. The Hayloft has built a loyal following, and even in this difficult year, the customer base has doubled.
The Hayloft prides itself on being a specialized store, so they don't carry some of your everyday products but instead focus on local and gourmet goods.
I can attest to their phenomenal grazing boxes and dessert boxes after devouring the delectable contents during a recent at-home virtual wine tasting party! The grazing boxes are basically a charcuterie board (in a box) that you can take to go and are filled with tons of tasty treats. The boxes are made to order, so they are always fresh.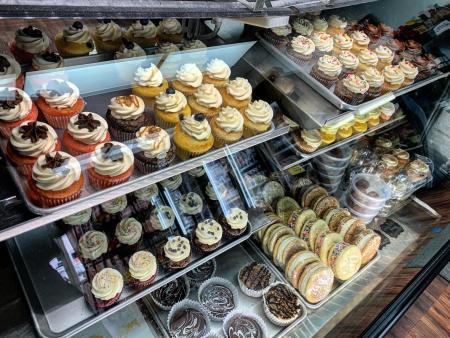 The Hayloft specializes in cakes, pies, cheesecakes, and coffee cakes, but their cupcakes are their bestsellers and with good reason! Cupcakes are made fresh daily with the assortment varying between their more than 90 scrumptious flavors.
The Hayloft also does special order turkeys for Thanksgiving and hams for Christmas and Easter. The meat selection at The Hayloft is phenomenal. According to Sarah, Once you try any of our beef, pork, chicken and turkey products you won't ever go back to a regular grocery store for meat!
Throughout the pandemic, The Hayloft never completely shut down but Sarah did add some new ways to serve her customers. Both curbside and delivery options were added and continue. Online ordering is also available for those not ready to shop in person.
The Beehive in Danville
Betsy Bassett started The Beehive about eight years ago when she was just 22 years old. The Beehive serves up baked goods, salads, soups, sandwiches and a full espresso bar on the cafe side for those who want to sit and eat or for those who prefer a grab-and-go snack or meal.
On the market side of the store, The Beehive offers honey, maple syrup, kombucha, beet kvass, elderberry syrup, eggs, tea and coffee as well as handmade gifts. Betsy strives to make everything in-house and sources their items in the market side locally whenever possible.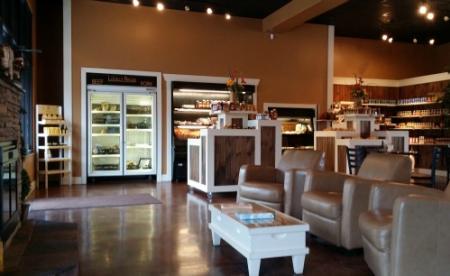 When COVID hit, the biggest surprise for Betsy was how much the casseroles from their freezer took off. The Beehive used to offer just one type of casserole a week in the freezer section, and now they offer around five different options each week. Just some of the rotating casserole options found in the freezer include lasagna, chicken alfredo, bacon cheeseburger and chicken enchilada.
Customers love to grab the ready-to-cook casseroles for a loved one or for their own family on a busy work night! Betsy is grateful for the tremendous community support The Beehive has received during the pandemic. She credits the local community for rallying behind the store and ensuring they had plenty of business during this challenging time.
To help meet the various needs and comfort levels of their customers, The Beehive offers call-ahead ordering with carry out as well as in-house dining. I know I will be heading to The Beehive soon to pick up a tasty casserole from their freezer!
Remember to Shop Small
Based on my interactions with these small business owners, I can attest to their commitment to the community and their gratitude to their loyal customer base in Hendricks County. Please continue supporting these amazing alternative grocery stores and all the small businesses that make Hendricks County a great place to call home and visit.