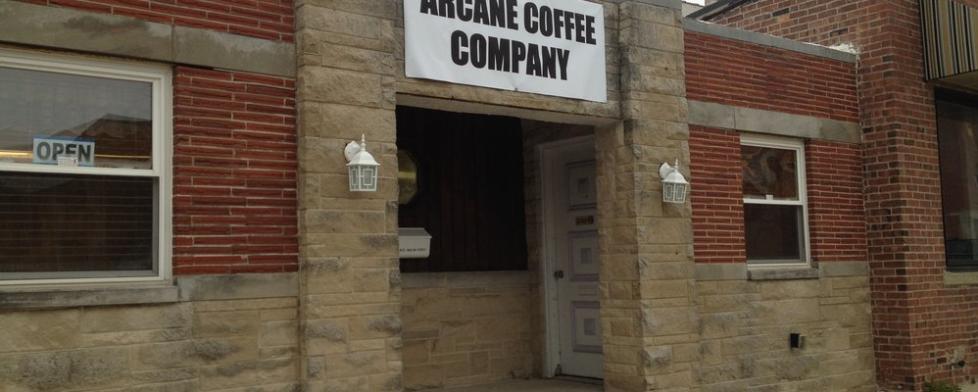 Arcane /är'kan/ (adj.): secret or mysterious : known or understood by only a few people.
Dudley Foreman likes coffee. This former brewery worker turned coffee roaster remembers sitting in a Starbucks a few years back and thinking to himself, "I like coffee. Why not roast coffee beans?"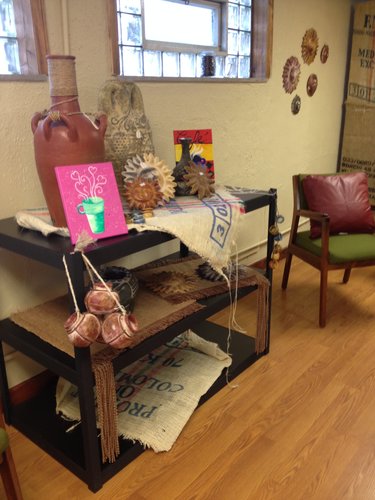 Now, six years later, Dudley has opened Arcane Coffee Company, a truly unique store at 138 W. Marion St. in Danville. To his knowledge, a few stores are similar in the Portland and Seattle areas, but nothing like his business exists in the Midwest.
Dudley has come a long way in the last six years. He no longer roasts beans for his own sipping pleasure in an old air pop popcorn machine. No, he has his own commercial grade roaster, and this artisan micro coffee roaster sells his beans by the pound.
Arcane got its start at many of the local farmers markets in Hendricks County, but after building its name and clientele, Dudley finally decided he needed a brick and mortar location.
Arcane Coffee Company specializes in single-origin coffees, no blends. Single-origin means that sometimes coffee beans originate from the same region, but can even come from the same farm.
Arriving green, Dudley has perfected how to roast a bean to bring out the natural hidden flavors. Ethiopian Shegitu has an almost blackberry undertone in the aroma of the roasted bean. The berry flavor scent lingers in the air, long after the beans are out of sight.
Sumatra Manheling has a rich earthy aroma. I'm a coffee drinker, but I'm known to add cream and sugar to enhance the flavor because the amazing smell of freshly brewed coffee does not always match the sometimes bitter aftertaste.
But with this freshly roasted coffee, the aroma and the taste are pretty much the same. I truly think it was the best black coffee I've ever had the pleasure of drinking. It went down smooth.
Arcane Coffee Company guarantees to have at least four different types of beans to choose from importing coffee beans from Panama, Ethiopia, Kenya, Sumatra and Brazil, among others. Prices for a pound of freshly roasted coffee range from $12-$20 with the average price at $14 a pound. He also will take special orders if you prefer a lighter or darker roast.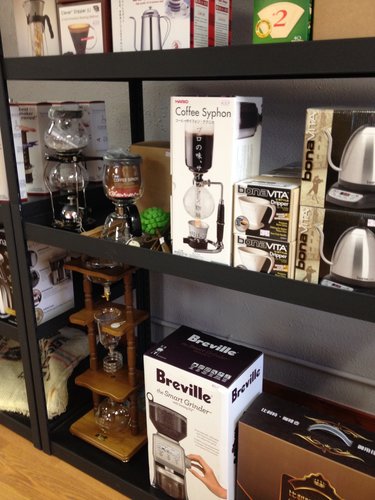 Arcane Coffee Company also has a a large variety of coffee brewers for you to enjoy at home. With options of trying each method on site, Dudley will help you find the best way to brew your morning love in a cup.
Each brewing method can add a slightly different facet to your cup of coffee.
A French press? How about an Aero press? There are so many more options than the pour-over coffee brewers most of us have sitting on our counter tops, and Arcane carries a wide variety.
Arcane Coffee Company is truly a one-of-a-kind coffee shop in Hendricks County. You can enjoy a fresh cup of coffee, a baked good from Singing Crust, and of course, take home your very own freshly roasted coffee beans. As Dudley says, life is too short for bad coffee.
You can find Arcane Coffee Company on Facebook and Twitter. Be sure to like and follow for the latest updates.