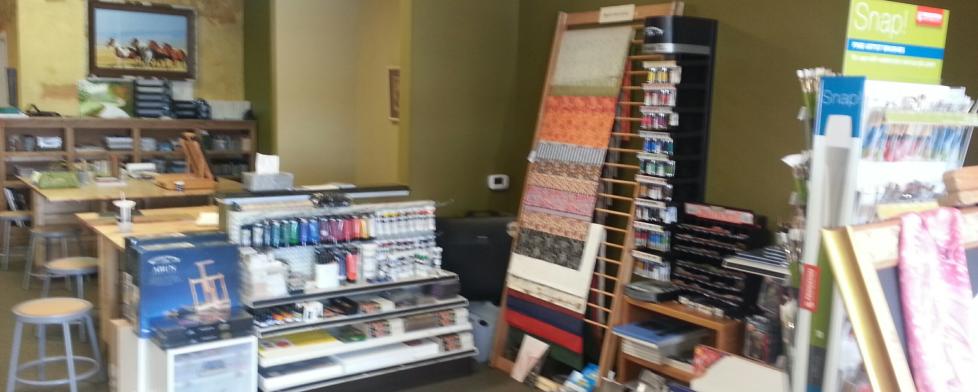 It's been said that art is a matter of taste and opinion. What one person sees (...or even experiences) from looking at a painting, illustration or sculpture may differ from what someone else sees or feels about that work of art.
Art is also something that can instill in each of us a range of emotions or passion. And, for Laura Tesdahl -- together with her husband, Lee, -- it's become all of that and a way of life as owners of Artistic Designs Gallery in Brownsburg. 
First established in 1990, the Gallery recently moved to a new address in Brownsburg and is now located at 1038 E. Main St. off U.S. 136 in the Main Street Shoppes.
The Gallery is open on Tuesdays and Thursdays from 10 a.m.-7 p.m. and from 10 a.m. to 5 p.m. on Wednesdays and Fridays and 10 a.m.-4 p.m. on Saturdays. On Sundays and Mondays, it is open by appointment only. The Gallery can also be found online.

Laura and Lee purchased the Gallery from Joe and Debbie Ashby in March 2010 and over the past five years, they have steadily grown and overcome the devastating aftermath of a fire to establish the business as a respected destination for fine art and crafts, custom framing and art lessons, as well as art supplies and serving as a consultant for businesses and corporations looking to display art in their offices that reflect their mission.
The business is also a member of the Rural Routes to Main Street Cultural Trail, a self-directed driving destination that includes more than 30 businesses that feature some type of handcrafted product in Hendricks and Morgan counties.
If you talk to Laura for even a short period of time, you can sense the passion in her voice as she describes her feelings for the Gallery as an artist, art teacher and business owner. In addition to being able to view works of art from professional artists from Hendricks County and elsewhere, you can sign up and participate in a variety of classes including one that Laura teaches in spiritual art journaling.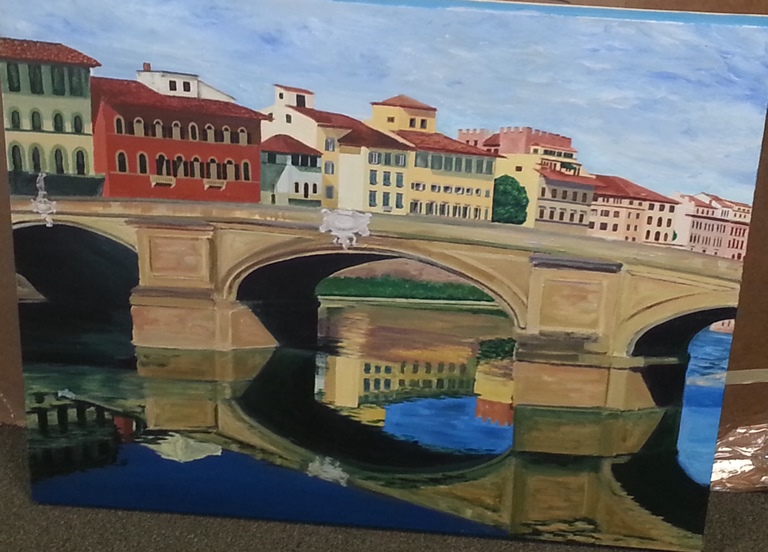 A graduate of the University of Dayton with a degree in Fine Arts, Laura is an experienced art teacher, who admits that the time she devotes to teaching doesn't always allow her as much time as she would like to spend as an artist. But, she is proud of a painting of a place she visited years ago in Italy.
Another class the Gallery offers teaches the technique known as comic book style and manga character art. You can visit their website to learn more about how to sign up for the latest classes being offered and information about upcoming shows. 
While I was there, Mandy Bouso, a student at the Herron School of Art, was skillfully preparing a frame that will feature a collection of vintage baseball cards. She has worked at the Gallery for nearly two years and is one of the staff, each of whom provide a different array of artistic talents and experience.  Noted local artist Lynne Medsker also stopped by, dropping off one of her works of art to be framed.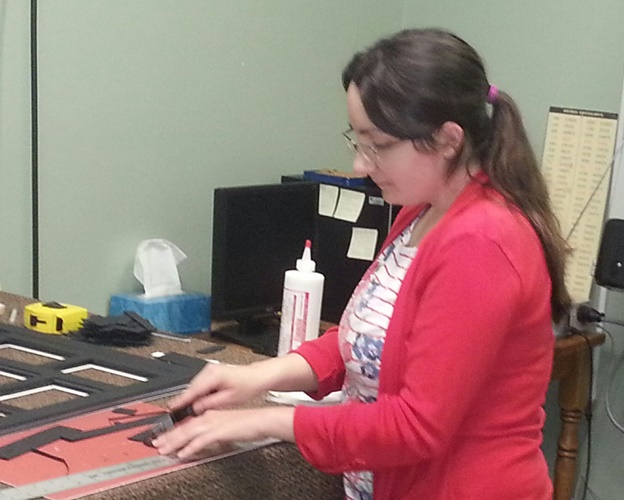 Other examples of art you'll find include a display of fashionable, hand-marbled scarves, items created from intricate woodworking and art handmade by a blacksmith. 
Artistic Designs Gallery also can provide the right kind of framing and displays to preserve historical documents. They have even preserved items you might not think about inside a frame such as lead bullets and medals from the Civil War. 
As the Gallery settles into its new location, if you are looking for a quality frame, want to take a class or you appreciate art in a variety of different forms including miniature fine art that you need a magnifying glass to really appreciate, Artistic Designs Gallery is a must-see destination.