August offers so much of what's great about Hendricks County, Indiana! Get back to nature, indulge in the finer things in life, explore your creativity and get your heart pumping with the fastest motorsports in the world.
It's all here and waiting to be discovered!
Read on to find our recommendations of some of the best things to do in Central Indiana this month.
Exciting Events at the Track
August opens and ends with plenty of fun at Lucas Oil Indianapolis Raceway Park! 
Monday, Aug. 1
Due to rescheduling the doubleheader open-wheel event originally slated for March, August starts with a busy week of racing. You can enjoy free admission, and primitive camping will be offered for free as well!
Beginning Wednesday, Aug. 31 through Labor Day Weekend
Come take in THE most prestigious NHRA drag race in the world right here in Central Indiana. It's said no career is complete without a win here, and these machines go from 0 to 320 mph in less than 4 seconds. Kids under 12 are free and are sure to be amazed at the grandest drag race of the year with plenty of family-friendly activities. Admission also doubles as a pit pass at this event. Learn more
9 to 11:30 p.m., Saturday Aug. 13 at McCloud Nature Park
Considered by many to be the most spectacular cosmic show of the year, the Perseid Meteor Shower, viewable since July, reaches its peak mid-August.
Bring a lawn chair and enjoy this free gathering with Park Naturalists and the Indiana Astronomical Society at one of the clearest viewing spots in Central Indiana!
Along with the light show in the sky you'll also enjoy the harmony of frogs and insects in this natural oasis, just a short, beautiful drive from Indianapolis.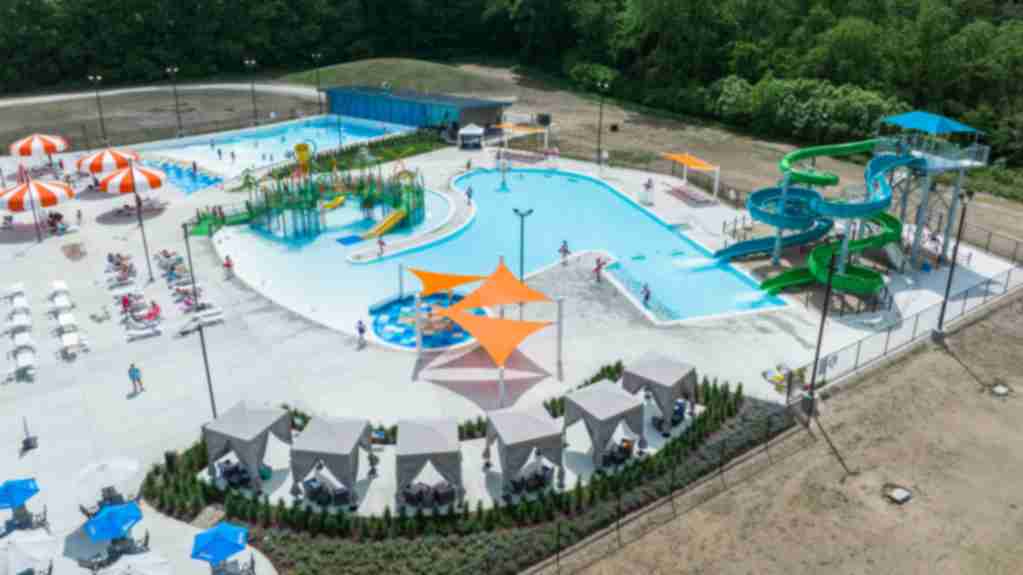 Stay Updated!
Sign up to receive the Weekly Insider or Monthly Planner newsletters for events, things to do, discounts, insider info and more!
Evenings in Ellis Concert Night
7 p.m., Friday Aug. 12 at the Ellis Park Amphitheater
Could there be a better way to enjoy an August evening than a sunset concert in the park? 
Nestled in a scenic, wooded area the amphitheater is a great location to kick back and enjoy a little southern rock with your favorite people.
The second of three concerts in this summer series featuring Blue Sky Dogs (Allman Brothers Tribute), Evenings in Ellis provides free entertainment for all ages.
Insider Tip: Register for a VIP table and enjoy the night in style with 7 of your closest friends!
1 to 4 p.m., Saturday Aug. 27 at McCloud Nature Park
As a native plant fan, I'm pretty pumped about the Pollinator Party at McCloud Nature Park. Bees, butterflies, birds, and even wasps play a crucial role in the well-being of all plants, and there are so many ways we can support these incredible creatures in our own back yards.
This all-ages event features presentations by beekeepers, a wildflower seed bomb workshop and even refreshments available for purchase from The Beehive. 
Learn about the vital role all pollinators play in the health of our environment and see them in action on the prairie!
1 p.m., Sunday Aug. 28 at Montrose Farms Alpaca Ranch
Nurture your inner craftsperson AND animal lover at this fun workshop! Montrose Farms Alpaca Ranch welcomes Brownsburg's Uptown Common as they teach this knot-tying art that's not only on trend -- it's also full of rich history.
Macrame's roots can be traced to 13th century Arabic weavers, and you can hone your skills and learn a bit of this history as you create a lovely plant hanger for your home. A bit of social time with the alpacas is also on the agenda!
All materials are included in the $55 workshop cost. If you've not yet had the opportunity to discover Montrose Farms Alpaca Ranch, this will be a wonderful chance to see the operation that prides itself on bringing up happy, healthy livestock known for their friendly temperaments. What better crafting companions could there be?