Most schools are back in session, and we are returning to our normal routines, but that doesn't mean we can't squeeze every ounce of that summertime feeling out of the day before the fall weather returns!
The last of the summer events planned around Hendricks County, Indiana, will wrap up this month highlighted by music, movies, art and racing. The time to enjoy the sunny days and warm temperatures is running so don't miss these local events happening throughout August.
Don't forget you can check out Visit Hendricks County's extensive Events Calendar anytime by clicking here.
The Hendricks County Museum Presents: The Twen-Teas
Date: Aug. 5
Where: Hendricks County 4-H Fairgrounds and Conference Complex, Danville
Step back in time and immerse yourself in the roaring 1920s at the "The Twen-Teas" Afternoon Tea event presented by the Hendricks County Historical Museum & Old County Jail.
This gathering promises an unforgettable experience that celebrates a decade that shaped our nation. You'll be transported back a century to the era of flappers, jazz, and the Great Gatsby.
The Courthouse Grounds will be on-site with scones and sandwiches along with Our SpecialTEA from Danville providing the most important element of any afternoon tea...the tea.
Tickets are available for $25 a person and can be purchased on the Museum's website. 
Arts in the Garden - Art Festival
Date: Aug. 6 (noon - 8 p.m.)
Where: Avon Gardens
The Arts in the Garden Art Festival will feature an enchanting blend of art and nature. Visitors will have the opportunity to immerse themselves in the creations of talented local artists while strolling through the picturesque you-pick flower gardens.
Discover your inner artist by crafting a personalized flower bouquets while live music fills the air.
When the sun goes down, the gardens will come alive with the warm glow of fairy lights and candles across the entire five acres. 
The event is free to attend for all ages and pets are welcome. 
NASCAR Weekend
Date: Aug. 11-12
Where: Lucas Oil Indianapolis Raceway Park, Brownsburg
The NASCAR Camping World Truck Series will return to "America's Great Race Place" this summer for the second consecutive year after an 11-year hiatus.
A thrilling three-day weekend starts on Friday with the NASCAR Trucks and ARCA Menards series at IRP before an Xfinity Series and INDYCAR doubleheader at Indianapolis Motor Speedway on Saturday and a NASCAR Cup Series race on Sunday at IMS. 
Racing wraps up at IRP on Saturday, Aug. 12 with the always exciting Twin 25's. This event features a pair of 25-lap National Pavement Midget Championship features where the winner of the first race will start second from the rear. If that driver can climb to the front and win the second feature, they will receive a $50,000 bonus on top of their purse payout!
These events could be the perfect weekend out for a family who loves motorsports because children 12 and under receive free admission on both days at Lucas Oil Indianapolis Raceway Park when accompanied by a paid adult. Tickets are on sale now with reserved seats listed at $45 and general admission at $35.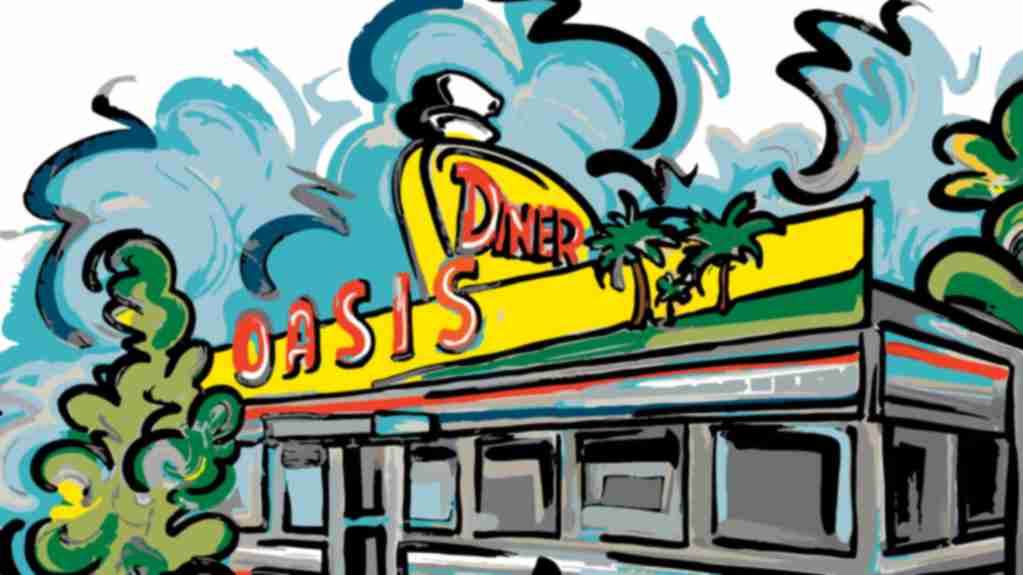 Free Visitor Guide!
Get your insider guide to all things Hendricks County by ordering a FREE Visitor Guide.
Outdoor Concerts
Date: Starting Aug. 11
Where: Various Locations
Music lovers have plenty of opportunities to get out and enjoy beautiful late-summer weather along with some live entertainment. There will be six outdoor concerts across Hendricks County during the month of August with the first two happening Aug. 11 at Ellis Park and Murphy Aquatic Park. 
Admission is free to all six and attendees are encouraged to bring lawn chairs or blankets. Food vendors will also be available at all six. They include:
Sunflower Festival
Date: Aug. 12-27 (Friday-Sunday each week)
Where: Beasley's Orchard, Danville
Come mid-August, Beasley's Orchard with have an entire seven acres overflowing with sunflowers. Visitors of the annual "Pick Your Own Sunflowers" can wander through the field of 4-5 feet tall stems and leave with one beautiful blossom of their choosing for just $7. 
Additional blossoms are sold separately for $3 a stem, Gather a bouquet of a half dozen blooms for $12 and a full dozen for just $18. Or for $25 you can get an unlimited bucket of blossoms to take home in a galvanized metal pail, filling it with as many blooms as you can fit!
The stunning yellow fields are also the perfect spot for some late summer photography sessions. Visitors can snap their own photos or bring a professional photographer of their choice anytime throughout the three-weekend span of the festival. The glorious blooms provide an ideal backdrop for all ages as well as groups who want to capture great family photos.
Pets on leashes are welcome as well, so feel free to bring along your four-legged family members.  
Brownsburg Movies in the Park
Date: Aug. 18
Where: Williams Park, Brownsburg
Experience a nostalgia-filled evening at Williams Park for a "Movie in the Park"!
Bring your blankets and picnic baskets starting at 6 p.m. As the sun sets, you'll be transported back in time with a beloved cult classic, the Goonies, starting at 7:30 p.m.
The iconic film and its soundtrack are combined with the outdoor setting making it the perfect opportunity to relive cherished memories and discover the movie's charm with family and friends of all ages. 
NHRA U.S. Nationals
Date: Aug. 30-Sept. 4, 2023
Where: Lucas Oil Indianapolis Raceway Park, Brownsburg
The 69th Annual Dodge Power Brokers U.S. Nationals will be held at IRP over Labor Day weekend as per tradition.
It will mark the 62nd consecutive year the World's Biggest Drag Race™ has been held in Hendricks County. The Big Go is the final race in which drivers can qualify for the NHRA Countdown to the Championship meaning all of the sport's biggest stars will take the tree. 
As always, fans will have the opportunity to interact with their favorite drivers, as Every Ticket's a Pit Pass® at the most powerful and sensory-filled motorsports attraction on the planet!
In recent years, a concert series has highlighted the fan festivities on Friday, Saturday and Sunday featuring popular country and rock artists. Fans can purchase single-day tickets or six-day passes to the entire event. Similar to all other events at Lucas Oil Indianapolis Raceway Park, children 12 and under receive free admission. As a reader of the Hendricks County Insider, you can even purchase discounted tickets by clicking here.