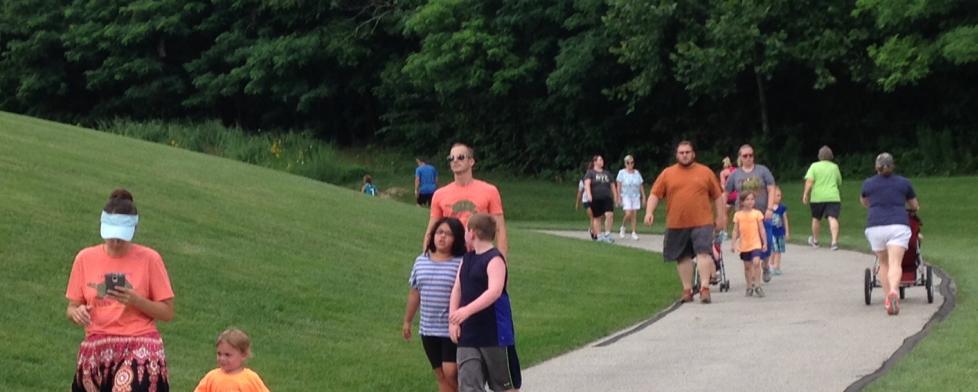 Summer is winding down but there are still opportunities to enjoy a few more warm weather runs/walks in Hendricks County. The popular Summer Fun Run Series has two more events left both taking place on attractive courses in Avon. Strides of Seniors 5K Charity Run/Walk occurs toward the end of August in the beautiful Williams Park in Brownsburg.
Here are more details for each. Hope to see you at these events!
Summer Fun Run Series
You have two more chances to participate in this fun series. Join Hendricks County residents in running/walking on a 5K or 1 mile course. Events are casual, family
friendly, and, most importantly, a fun way to stay fit! Arrive anytime between 6 and 7 p.m., sign in and begin your run/walk. 
Dates and locations:
Wednesday, Aug. 2 at Avon Town Hall Park, 6570 E. U.S. 36, Avon.
If the family is in tow, check out the two playgrounds within the park.
Wednesday, Aug. 9 at Hendricks Regional Health YMCA, 301 Satori Parkway, Avon.
Click here for more series information.
Strides for Seniors 5K Charity Run/Walk
This is the perfect opportunity to enjoy a beautiful Brownsburg park and donate to a fantastic local cause. Help support the BOAA (Brownsburg Older Adult Alliance) by participating in this fun 5K charity run/walk on Aug. 26.
This event begins at 9 a.m. and takes place at Williams Park, 940 Locust Lane, Brownsburg. The 5K course winds through the park's paved trail, the more rugged Maple Ridge Trail and surrounding neighborhoods. Participants also have the option of running or walking a .7 mile course.
Stay around afterward for snacks and music. If you want to cool off, check out The Watermill Splash Pad located within the park.
Click here for more event details. 
There truly is no better time to join other runners/walkers than in August to enjoy staying fit and healthy.