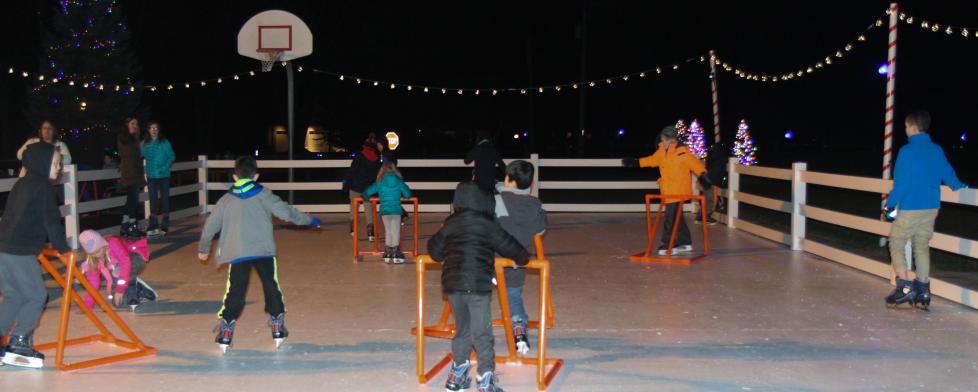 I grew up in a town where ice skating was a significant part of the local culture. Scott Hamilton first learned to figure skate in Bowling Green, Ohio, and ice hockey was the biggest sport at my high school.
So when I moved to Hendricks County, Indiana, in 2011, I have to admit I was a little disappointed there weren't any ice skating rinks.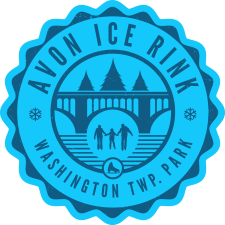 Well, thanks to the Washington Township Parks & Recreation Department and Premier Entertainment, that has changed.
After a successful debut last year, an "iceless ice rink," called the Avon Ice Rink, will once again replace the basketball courts at Washington Township Park, 115 S. County Road 575 East in Avon. The rink is made out of a synthetic plastic material and a non-toxic chemical that makes the surface slick. And this year, the skating rink will be even bigger and better with the addition of bumper cars.
I had the opportunity to attend the grand opening of the Avon Ice Rink with my family last year, and we had a wonderful time! My 2-year-old daughter and I decided to skate while my husband and 6-month-old son watched. I was surprised the rink had skates small enough for my 2 year old, but after lacing them up tight, she had no problems skating in them.
The rink also had gliders to assist inexperienced skaters on the ice. With the glider and a little help from me, my daughter didn't fall once.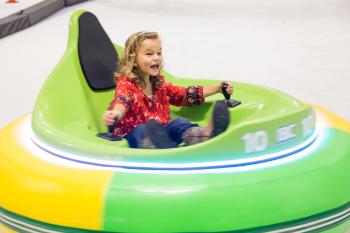 We had a great time circling around the rink.
I had a chance to speak with Cassi Still from Premier Entertainment recently, and she said they had a great year last year and hope to make the ice rink even more fun this year with the addition of the bumper cars. There will be 10 inflated bumper cars that are battery operated. Participants will be able to skate for the first 30 minutes of an hour session, and then ride in the bumper cars for the second 30 minutes of the session. Bumper car riders must be 36 inches tall or 5 years of age to ride on their own. Riders under those requirements can ride with an adult. 
The Avon Ice Rink will be open through early January, and they will host several special events over the next few months.
I hope you can find time this winter to check out the Avon Ice Rink!
Here's what you need to know before you go
Location: Washington Township Park, 115 S. County Road 575 East, Avon, Ind. 
Tickets: Tickets cost $10 a person and are a combo ticket for ice skating and bumper car rides for a total of a 1-hour session. Ice skating is offered for the first 30 minutes of each hour and the bumper car rides are offered the second half hour.
Grand Opening Weekend Hours:  
Nov. 23 -- 11 a.m. - 11 p.m.
Nov. 24 -- 11 a.m. - 11 p.m.
Nov. 25 -- Noon - 7 p.m.
General Operating Hours:
Mondays & Tuesdays -- Closed for private events
Wednesdays & Thursdays -- 4-9 p.m.
Fridays -- 4-10 p.m.
Saturdays -- 11 a.m.-11 p.m.
Sundays: Noon-7 p.m.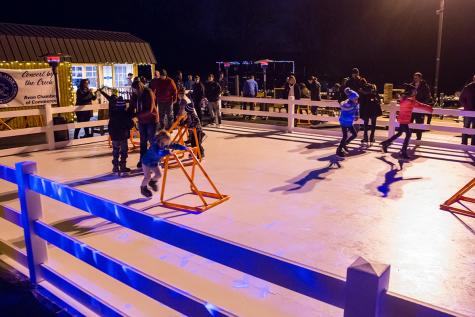 Extended Hours Over the Holiday Break
Dec. 24 -- 11 a.m.-4 p.m.
Christmas Day -- CLOSED
Dec. 26-29 -- 11 a.m.-11 p.m.
Dec. 30 -- Noon-7 p.m.
New Year's Eve -- 11 a.m.-5 p.m.
New Year's Day --  Noon-5 p.m.
Jan. 2-5 -- 11 a.m.-11 p.m.
Jan. 6 -- Noon-7 p.m.
Special Events:
Bumper Cars and Brews (21 and over) -- Nov. 24, Dec. 22 and Jan. 5
Come Meet PJ Masks -- Dec. 9
Come Meet the Pups! (Paw Patrol Characters) -- Dec. 15
For more information about the Avon Ice Rink, click here.