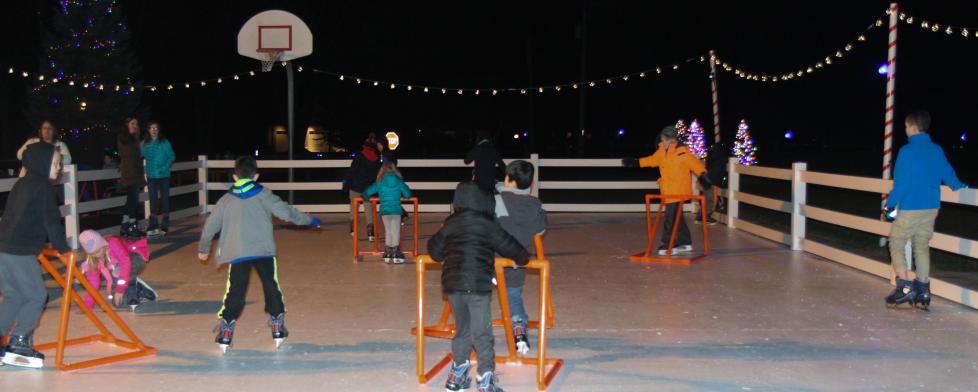 I grew up in a town where ice skating was a significant part of the local culture. Scott Hamilton first learned to figure skate in Bowling Green, Ohio, and ice hockey was the biggest sport at my high school.
So when I moved to Hendricks County, Indiana, in 2011, I have to admit I was a little disappointed there weren't any ice skating rinks. 
Well, thanks to the Washington Township Parks & Recreation Department that has changed.
The "iceless ice rink," will return this year as part of Penguin Park at 115 S. County Road 575 East in Avon. The rink is made out of a synthetic plastic material and a non-toxic chemical that makes the surface slick. Unfortunately, the popular bumper boats will not return this year.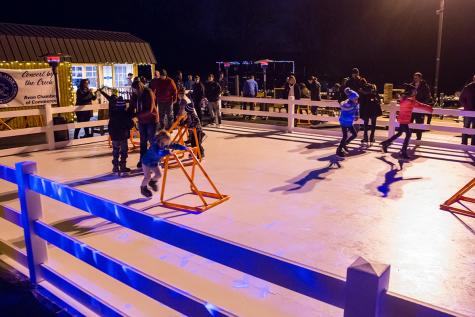 Instead, Penguin Park will include igloo rentals, Santa's village and other fun family activities. We will have much more information about the new Penguin Park in an upcoming blog post later this month.
I've had the opportunity to attend Washington Township Park's winter activities in the past with my family, and we had a wonderful time! My 2-year-old daughter and I decided to skate while my husband and 6-month-old son watched. I was surprised the rink had skates small enough for my 2 year old, but after lacing them up tight, she had no problems skating in them.
The rink also had gliders to assist inexperienced skaters on the ice. With the glider and a little help from me, my daughter didn't fall once. We had a great time circling around the rink.
Penguin Park will be open through Feb. 14, and they will host several special events over the next few months.
Need to Know Before You Go
Location: Washington Township Park, 115 S. County Road 575 East, Avon, Ind. 
Tickets: Tickets cost $8 a person, which includes skates or a punch pass for $32 for five visits. Spectators and children under 3 get in free.
General Operating Hours:
Tuesdays & Thursdays -- Special programs and events. Click here for the calendar.
Fridays -- 6-8 p.m.
Saturdays & Sundays -- Noon-3 p.m. & 4-8 p.m.
Extended Hours Over the Holiday Break (Dec. 23-Jan. 3)
Monday-Friday -- Noon-3 p.m. & 4-8 p.m.