It's been downright hot lately and during the heat of the day, I'm ready for an indoor escape. For me, an indoor escape includes loads of books and magazines and plenty of A/C.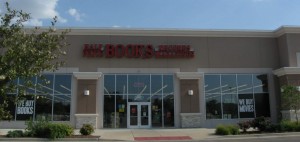 I decided to drive to
Avon, Indiana,
in
Hendricks County
to visit one of my favorite retailers,
Half Price Books
. I've visited a handful of Half Price Books locations in Indiana and other states, but this was my first visit to the Avon location (which is next to Ashley Furniture). If you haven't stepped foot in a Half Price Books before, here are three reasons to go:
You'll find a large selection of books (on all kinds of subjects, including plenty of children's books) at roughly half the retail price (hence, the name of the store!).
Do you enjoy reading current magazines but don't want to subscribe to them all? You can choose through several current magazines (slightly used) at a major discount (around $2 each for current issues of magazines).
Half Price Books has a friendly and knowledgeable staff ready to answer questions or be of any assistance.
If your a visitor to Hendricks County and a book lover, you really should work a stop to Avon's Half Price Books into your plans. Some of my relatives who live out of state consider it a must-stop whenever they visit me because they don't have a location near them.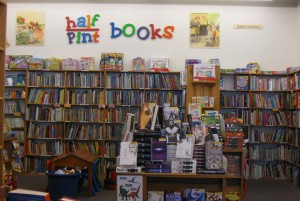 Walking through the store, you'll find Half Price Books is just like most bookstores with books on subjects such as cooking, fiction, history, travel, and more. But don't forget the children's section which also has a small table and chairs. Hey wait, that's not all. There's also a large selection of vinyl albums, CDs and DVDs (all of these items may be slightly used) at a fraction of the original cost. During my visit, I purchased four July/August magazines, two DVDs and a trivia book (I'm a regular watcher of "Jeopardy"). They were all super inexpensive. What's not to love about inexpensive books, magazines, CDs and DVDs?
Half Price Books
Address: 9867 E. U.S. Hwy. 36, Avon (located next to Ashley Furniture) Phone: (317) 209-8841 *open 7 days a week
Tip: Check the Half Price Books web site for information on their children's summer reading program (through July 31st).
Bonus tip: Don't miss 'Retro Thursdays' from 5-9 p.m. to receive discounts on vinyl albums, cassettes, comics and more.