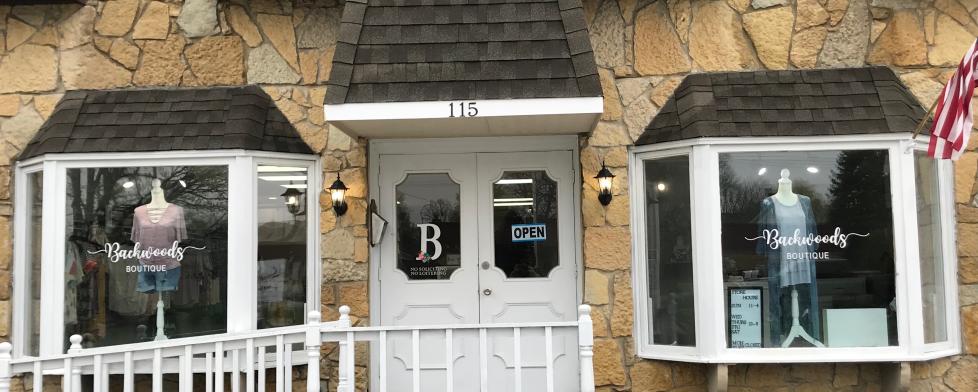 A new addition to the ever-growing boutique scene in Hendricks County recently opened, and Backwoods Boutique doesn't disappoint. I visited last weekend, and came away pleasantly surprised to find that it definitely has its own style, flare and low prices.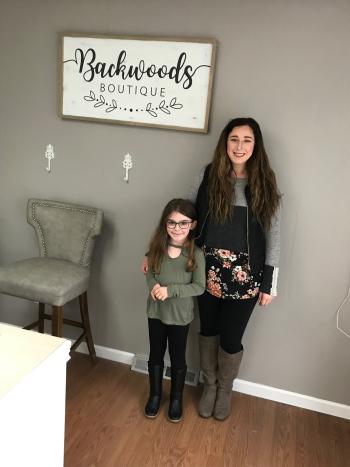 Located at 115 E. Vermont St., the boutique is tucked into the heart of Brownsburg directly behind Town Hall and right across from the Brownsburg Floral Shop and boasts plenty of parking.
The boutique features women's and children's clothing as well as accessories, hats, hair ties, locally handmade candles and luxury body care items such as soaps and lotions.
The owner, Lauren Leichentritt, ran the boutique solely on social media using Facebook and Instagram since 2016, shipping all of her items. She also participated in vendor events all over Indiana several times a month.
After a year of searching for a storefront, she found the current location and held a grand opening event on March 16.
Lauren also kept her online retail presence and still ships items in addition to maintaining her new storefront. However, store items are exclusive and cannot be purchased online, nor can they be held.
When styles sell out, Lauren doesn't usually restock them. The idea behind boutique styles is that they are constantly changing, and fabrics aren't always continued. She typically buys a whole new style once things sell out, and to her, that's the fun part of owning a boutique and always offering something different.
I've been to most of the boutiques in Hendricks County. They all seem to have their own flare, and Backwoods Boutique is no different. I immediately noticed many florals, stripes, camo and mixed patterns. The colors were very vibrant and bright, more so than I have seen in other places. Style-wise, most items are loose and flowy, with some fitted items available.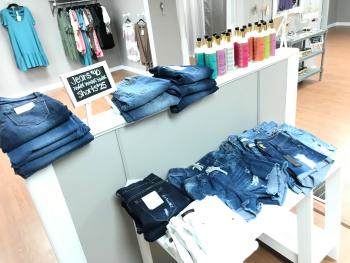 Lauren takes a lot of pride in the affordability of her items. She didn't want to stock high-priced items, but instead wanted to provide a good balance of unique and affordable styles. As a result, she rarely runs specials since her prices are already so practical.
She does offer reward cards. So when someone shops, they get a punch for every $25. When they fill up their card, they get $20 off their next purchase of $50 or more. Occasionally, the shop will have double punch days. Stay tuned to her social media pages for those announcements.
Lauren also has big plans to support the community. In addition to selling a local business woman's handmade candles, Backwoods Boutique will sponsor a local softball team this year.
Starting in May, she will promote teacher appreciation days on the first Sunday of each month, offering 20% off to teachers and school staff. This will continue through the summer and the start of the school year.
Backwoods Boutique is open Sundays from 11 a.m. to 4 p.m., closed Monday and Tuesday, and open Wednesday through Saturday from 10 a.m. to 6 p.m. Summer items and sandals are on their way, but the spring items are in full swing with jeans and capris still available.
Go visit Lauren and stock up on new spring and summer styles!