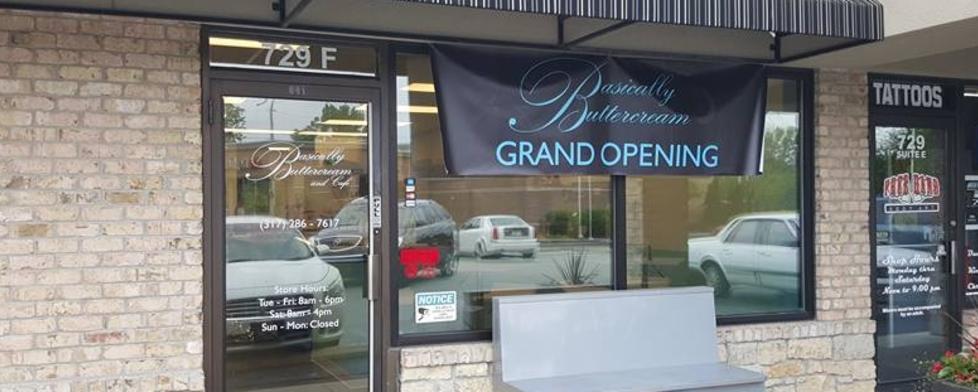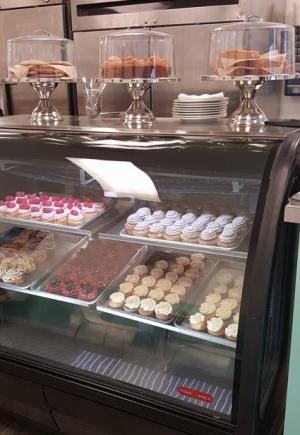 I have never been able to master the art of cake (or cupcake) baking. My cakes always end up dry, and the one time I attempted making buttercream icing from scratch, it was disappointingly bland.
So when I wanted to do something special for my friend's birthday recently, I turned to Basically Buttercream and Cafe, which just opened a storefront in a strip mall along Green Street just a few doors down from the Mediterranean Pizza in Brownsburg.
When I walked into the store, there was a huge case full of a variety of cupcake flavors. I chose a few cookies and cream, some strawberry filled cupcakes (topped with fresh strawberries), a caramel apple flavored cupcake and a chocolate cupcake with vanilla icing and rainbow sprinkles.
When I got together with my friends later that day, I tried the cookies and cream, and my two friends ate the strawberry cupcakes. They were amazing! They had just the right amount of sweetness; they were moist; and the buttercream icing was absolutely delicious.
I spoke with Owner Shannon Anderson, and she said she has about 45 flavors in her bakery's rotation. In the past couple weeks, she added a flavor that a customer named "The Wookie" that is a chocolate cupcake with caramel toffee icing and Heath bar on top. Yum!
Now that I've had the cupcakes, I can't wait to try the other services Basically Buttercream and Cafe offers. Basically Buttercream and Cafe is actually just one part of Shannon and Jason Anderson's Chefs In Motion business.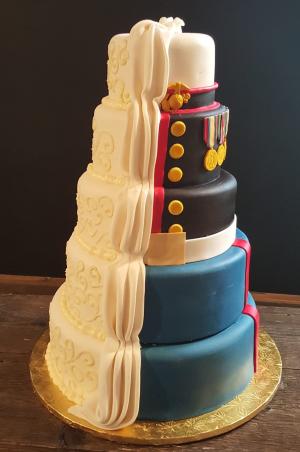 Chefs In Motion, Inc., also provides a full menu of food served at the Basically Buttercream and Cafe storefront, caters formal and semi-formal events, makes wedding and specialty cakes and operates The Kickstand, a mobile food service that is often seen at farmers markets and other events around Hendricks County.
The cafe menu includes several salads including the Chopped Cobb and Traditional Caesar, sandwiches including the Brisket Press and the Ultimate Grilled cheese, soups, and several other sides.
To view the complete menu, check out Basically Buttercream and Cafe's website. And if you follow Basically Buttercream and Cafe's Facebook page, you will also see promotions for special menu items.
Recently, for example, they offered a special that included a full slab of ribs, two house salads, two sides, and two cupcakes for $22. And now on Fridays, the cafe is offering Italian meals. Anderson said what makes their food special is their use of local meat and produce as much as possible.
Anderson also has an impressive portfolio of specialty cakes that can also be viewed on the website. Anderson has made some gorgeous wedding cakes, and her birthday cakes are so fun!
So, next time you need some fantastic cupcakes, a great lunch, a specialty cake, or catering services, be sure to contact Basically Buttercream and Cafe.
Basically Buttercream and Cafe
729 Green Street, Suite F
Brownsburg, IN 46112 (317) 286–7617 Hours: Tuesday–Friday: 10 a.m.–7 p.m. and Saturday: 8 a.m.–4 p.m. www.basicallybuttercreamandcafe.com