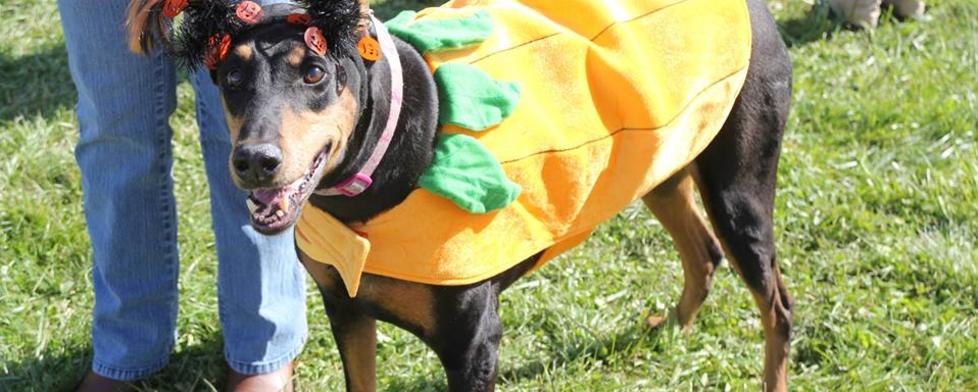 Amid the many activities taking place this fall at Beasley's Orchard, a doggone good event is planned as Beasley's is again inviting dog owners to bring their pets to enjoy a trip through its Conopolis corn maze from noon to 4 p.m. Oct. 25 and 26. 
Tickets for Dog Daze at the Maze are $8 for ages 12 and up, $6 for ages 3-11, and free for kids under 3. Pets are free as well for this event. 
In its second year, half of the weekend proceeds will be donated to support the good work of animal rescue groups and a number of animal-friendly vendors will be on hand.
A "doggie costume" contest will be held both days with prizes awarded. Costume contest participants can sign up the day of the event at a booth located near the entrance to the corn maze.
Pet owners are asked to keep their dogs on a leash throughout the event, and to clean up after their pet as they make their way through the maze. 

Entitled Cornopolis, the corn maze at Beasley's Orchard was designed by Brett Herbst, recognized as the world's leading professional designer of corn mazes. With that kind of challenge, having a dog along to sniff out the right way to go could help, and I'm sure will be a lot of fun. 

For more information about the event, visit Beasley's Orchard website or their Facebook page.
Dog Daze at the Maze
Beasley's Orchard
2304 E. Main St.
Danville, IN 46122
Noon-4 p.m.- Oct. 25-26