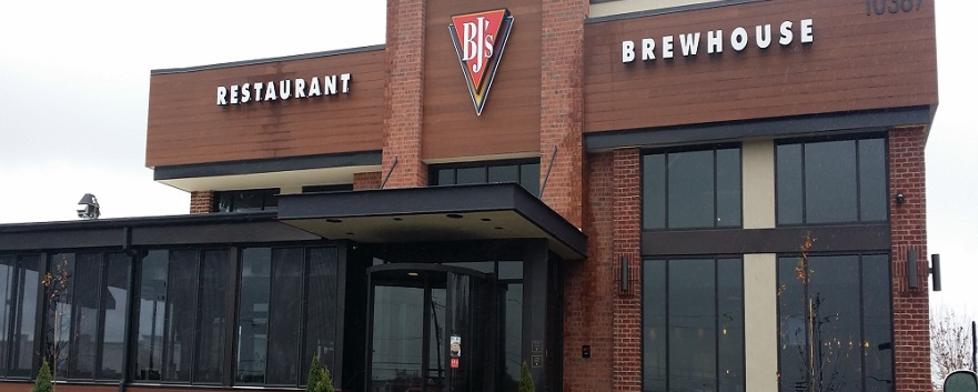 Who doesn't love a variety of dining options? Hendricks County can add another restaurant to its ever growing list. BJ's Brewhouse -- a restaurant chain originating from southern California -- has made another home in Avon. And it's quickly becoming a crowd favorite.
I was unfamiliar with this establishment until my husband and I ventured in for lunch the other day. I expected the typical brewhouse fare -- burgers, fries, and beer. To my surprise, they had a lot more to offer.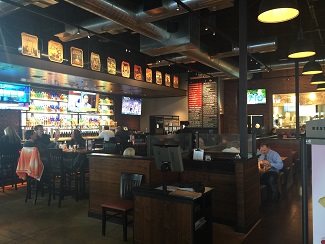 Luckily, we just missed the lunch rush, so we were seated immediately. The restaurant itself is open and warm. Our waitress was very friendly. She laughed a little when she handed me my menu, and I wasn't prepared for the weight of it. So yeah, they offer more than burgers.
It was a cold and rainy day, so I was giddy when I found a soup and salad option on the lunch menu. It was hard to choose, everything looked pretty great. I felt silly getting soup, but I was not disappointed.
I ordered the bottomless soup and salad. I upgraded to the bread bowl, because life is short. Our salads came out very quickly. The house salad was made up of leafy greens and topped with freshly shaved Parmesan cheese. It was yummy.
I have to admit, I'm no food critic. But, if you're like me, you don't expect to be too impressed by a bowl of soup. When our server came out with these giant, freshly baked, butter and herb bread bowls, I was pleasantly surprised.
I ordered the chicken tortilla soup. My bread bowl was placed in front of me and was filled with fresh avocado, cilantro, lime, shredded chicken and veggies. Then, our server poured hot, creamy broth over the contents. 
It was pretty amazing.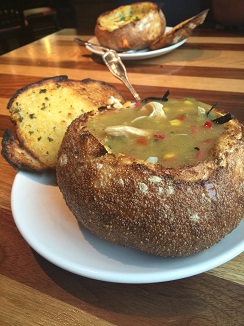 Although my order allowed for endless soup, I could barely finish the first bowl of this hearty soup.
Our server informed us that since their opening in August of this year, crowd favorites include: their southern California twist on Chicago deep dish pizzas, their variety of wings and their hickory brisket and bacon burger.
Obviously, patrons often venture in for BJ's award-winning selection of handcrafted beer. It was mid-afternoon on our visit, so I stuck with water. But, we plan to go back while they're still serving their seasonal pumpkin ale.
In addition to the staple handcrafted beer on tap menu, they also change up their seasonal selection. Be sure to stop in throughout the year to find a new favorite.
BJ's doesn't just cater to those over 21, their selection of handcrafted root beer and soda is sure to please the little ones. My husband and I both agreed that our kids would like this restaurant as well as our experience found it to be family friendly. Click here for their kid's menu.
The next time you're contemplating "what's for dinner?," stop by BJ's Brewhouse in Avon and try something new.
You'll find this restaurant at 10367 U.S. 36, Avon, IN. 46123.
BJ's Brewhouse also offers carry-out. You can view their menu here and place your order online or call (317) 610-0810.