How do you capitalize on a win to bring people together for the good of everyone? That was the question in
Hendricks County
six years ago when the Indianapolis Colts won their first Super Bowl title.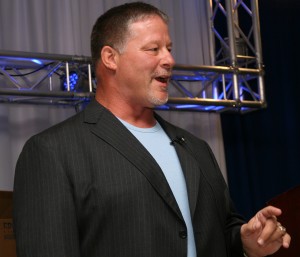 Add one creative mind, and you have the makings of the Breakfast of Champions. The idea came from Tom Zupancic, senior vice president of the Colts at that time, to bring the Super Bowl trophy to Hendricks County for everyone to see up close and personal. While those in attendance had the opportunity to see the trophy that year, it was also a wonderful opportunity to recognize company and individual efforts for the previous year's
United Way campaign in Hendricks County
. And that was the birth of the Breakfast of Champions. What started as an opportunity to celebrate the Indianapolis Colts Super Bowl victory in 2006 has turned into an annual recognition of those quiet and unsung heroes who make our community a wonderful place to live.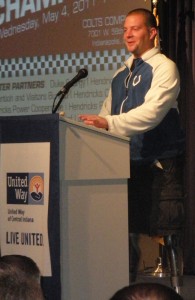 The annual Breakfast of Champions acknowledges the efforts of those who give their time, talents and treasure each year to help the United Way in Hendricks County achieve success. This year's event salutes the "Heroes Among Us," including military soldiers and local emergency responders. Along the way, these annual events have brought some entertainment as well. In addition to Tom Zupancic, a few of the "Champions" who have been highlighted through the years include Governor Mitch Daniels, Butler University Men's Basketball Coach Brad Stevens and Josh Bleill, an Indianapolis Colts community spokesperson, survivor and author. We've also roasted Dennis Dawes, President and CEO of Hendricks Regional Health.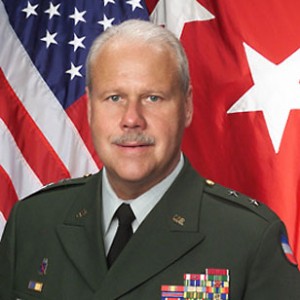 This year's event, scheduled for 7 to 9 a.m. May 9 at
Primo West
in Plainfield, Ind., will feature Major General R. Martin Umbarger. The corporate sponsors and companies that continue to support United Way efforts here in Hendricks County are the true winners. By mobilizing individual resources in the annual campaign to provide services locally, everyone wins. Feel free to reserve your spot and join us May 9 for fun and fellowship as we celebrate those quiet Heroes Among Us.  Cost is $25 a person. To reserve a spot, call the Hendricks County United Way office at (317) 745-0310. Oh, and don't forget….bring a local hero along too!