A beautiful soul is coming to
Hendricks County
in July when
Bret Michaels
performs at the
Hendricks County 4-H Fair
in
Danville, Ind.
at 7 p.m., Saturday, July 12, with Danville's own country music star
Levi Riggs
opening the show. How exciting is this!? Who would have ever thought the former lead singer of '80s glam metal band Poison would eventually find his way to Hendricks County for a concert? Adding Riggs to the equation just adds to the allure making this must-see entertainment.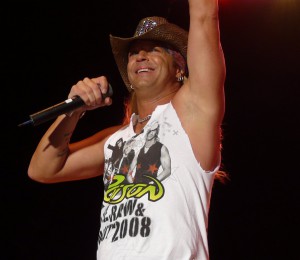 Though Michaels is best known -- at least by '80s hair band fans like me -- as the lead singer for
Poison
, he has cultivated a diverse and successful solo music career, along with an acting and directing career in movies. For fans of Poison, the sound of Michaels' voice, his long blonde hair, and his signature bandana and cowboy hat immediately take us back to songs like "Every Rose Has Its Thorn," "Something to Believe In," "Fallen Angel" and more. That familiar voice sounds exactly the same today in Michaels' most recent solo single, "A Beautiful Soul." Take a listen for yourself: [youtube]http://youtu.be/u6inD3h6avg[/youtube] Opening the 7 p.m. show is hometown favorite Levi Riggs, who hails from right here in Danville and who has quite a successful music career of his own in the country realm. He's good (as long as he gets the deacon's daughter!). Riggs 
recently performed at the Royal Theater in Danville
and is returning to Danville for this great event. Chances are excellent that he'll sing his most recently released Top 40 song, "I'm Good," while he's back in town. [youtube]http://youtu.be/eJupi4xmYa0[/youtube] Does it seem a little strange to have Levi Riggs and Bret Michaels on the same stage for a concert? It's not as strange as you might think. Michaels served as a judge on 
Nashville Star 
in 2005 and released a country album later that year titled "Freedom of Sound."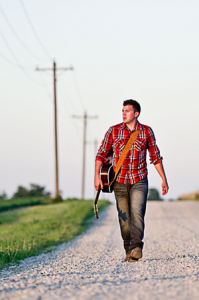 So what can you expect from a Bret Michaels and Levi Riggs concert? Some country, some rock 'n roll, some ballads and a whole lot of great entertainment. Amazingly, some tickets still remain for this all-star concert.
Click here
for general admission tickets in advance for just $20 a piece. The concert will be held in the covered equine area of the Fairgrounds, so there won't be any worries about Mother Nature messing things up. Doors open at 6 p.m. with music starting at 7 p.m.