You've likely seen the blue and white Brick and Belle Boutique on the Go truck around Hendricks County, Indiana, over the last few years. But did you know they recently opened a brick and mortar storefront in Avon?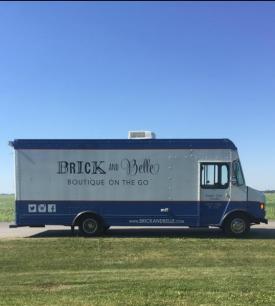 After much success with her Boutique on the Go, Brick and Belle owner Valerie Selman decided to open the permanent location. 
As much as we all loved - and continue to enjoy - shopping the Brick and Belle truck at local festivals and boutique events, the new store in Avon provides consistent opportunities and a larger selection of awesomeness.
I was curious though how Valerie came up with the name, so I had to ask. She said brick comes from being married at the Brickyard, and belle, meaning beauty, represents her daughters. With an adorable story behind the name, it isn't surprising that the boutique itself is equally adorable.
I love all the thoughtful details that go into creating such a beautiful space that is inviting, fresh and open coupled with enough variety and inventory to keep me coming back. I found a selection of women's boutique fashion - including plus sizes - a super cute children's section and a seemingly endless variety of accessories, home decor and gifts.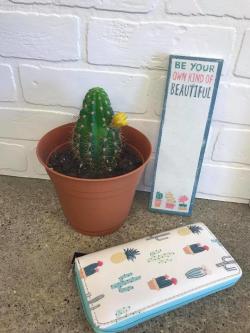 I had shopped the Boutique on the Go truck several times, and have now stopped into the shop a few times. I'm always so impressed by the presentation and the constantly changing inventory. I always find something new. 
But my accolades don't stop there. You'll be greeted by the friendliest and most helpful staff. They can help you find things that you've seen on their Facebook page, or simply point you in the direction of sizes and items you're shopping for. You can try on any item in their spacious dressing rooms adorned with beautiful vintage doors. 
While the boutique scene continues to grow in Hendricks County, each one offers their own unique shopping experience and merchandise. At Brick and Belle Boutique, both are a must. I encourage you to stop in soon and see for yourself.
The Details:
What: Brick and Belle Boutique - offering the latest boutique clothing, accessories and gifts
Where: 9739 E. U.S. 36, Avon (behind the new Starbucks)
When: Hours are 10 a.m.-6 p.m., Monday-Saturday and closed Sunday