Each season of the year offers its own range of interesting scenes and subjects to photograph. Whether you're an aspiring shutterbug or professional photographer, be sure to bring your camera with you when you visit
Hendricks County
. For great late-summer, early-fall photographs, make use of the nice weather and changing light and focus your efforts on outdoor scenes. Here are a few ideas to get you started:
Fairs and festivals
Fairs and festivals offer a great variety of subject matter and action that you won't find every day. Need some ideas? Check out the
events calendar
for upcoming dates. While you're at the event, look for these opportunities:
Capture the action: You can often get very close to the stage or action during performances and contests, which gives you the chance to capture detailed shots that you might not otherwise have the opportunity to get at a bigger venue.
Capture the moment: Photograph your family having fun and experiencing the event. Did you give in and let your kids get some cotton candy or an ice cream cone? Their delight in eating it — not to mention the colorful, sticky scene — can make a photograph you'll treasure for years to come. Are they seeing their first cow? Or are they spinning with wild grins on their faces on a midway ride? Not only are you creating family memories, but the candid nature of these photographs can be especially captivating.
Capture the light: Many fairs and festivals really get going around sunset. Take advantage of that warm, natural light and let it add extra dimension to your photos. The hour right around sunset can be magical.
Green space and wildlife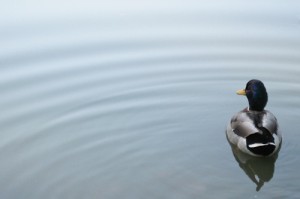 Hendricks County's many parks
offer great, everyday photo opportunities. While you're there, consider these kinds of shots:
Capture the landscape: Document the beauty of central Indiana while everything is still alive and green. (Then come back in the fall to catch the changing leaves.) You can find opportunities to incorporate water, land and sky into one balanced photo.
Capture the wildlife: Running squirrels, foraging birds and even crawling insects make great models who aren't self-conscious about being photographed.
Capture the colors: At many parks, you'll find late-season wildflowers in bloom. McCloud Nature Park has many different, native varieties, and I've found some great flowers at Avon's Town Hall Park, as well.
Big, open sky
Head to the more rural areas of the county and look upward.You can capture great photographs during all hours of the day:
Capture the night: Take advantage of the comfortable night air and head to McCloud Nature Park for some night-sky photography. Once a month, the park and the Indiana Astronomy Society host a free astronomy program. Remember to pack your tripod, and if you have a camera that will allow you to keep the shutter open indefinitely (often named the "bulb" setting), you can capture star trails in exposures longer than 10-15 minutes. Drag your family along, and they'll enjoy gazing through the telescopes while you're focusing on long exposures.
Capture the day: Take a page from the book of your younger self and enjoy gazing at the clouds during the day. Big, white fluffy clouds—and the clouds that precede summer thunderstorms—can give way to dramatic sunsets.
While I always make sure to have a camera on me when I travel, it's the photographs I make right here in Hendricks County that are usually my favorites. But I'd love to hear from you: What are your favorite scenes and photographs to capture at this time of year? We also would love to see your Hendricks County pictures. You can submit them to the Hendricks County Convention and Visitors Bureau's Facebook page by clicking
here
.