Wow, how time flies when you're having fun! It's hard to believe that the holidays have come and gone. Thinking back to the holidays, I wanted to share an experience we had at
Visit Hendricks County
that most of our visitors and locals wouldn't even know occurs. For the second time in five years, we hosted what we call our Ho Ho Holiday FAM Tour in December. A FAM Tour is a familiarization tour offered to travel professionals at a free or reduced rate to acquaint them with what a destination, attraction or supplier has to offer.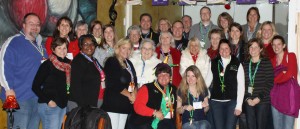 We try to offer this type of tour every so often to introduce group tour operators and travel writers to the kind of attractions we have here in Hendricks County in hopes they will bring a group back or write about our destination. Whenever we host a tour like this, the positive responses we receive are truly amazing. After reading my story, I hope you have a better understanding of why this service is so important.
Day 1
Mother Nature happened to help us the morning of our tour by providing a 4-inch blanket of snow that added to the excitement. With visitors coming from various locations in Indiana as well as neighboring states, we were a little worried, but most still made it out for this holiday adventure. We started at the Cambria Suites in Plainfield, and at check-in, guests received a holiday shopping tote, tour information and itinerary, social media information and more. In fact, you can still follow some of the fun we had on Twitter by searching #HoHoTour or clicking on this
link
.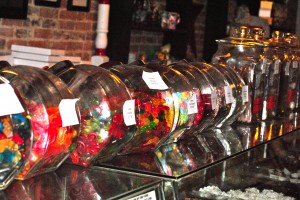 Our first stop was the
Martinsville Candy Kitchen
and
Homestead Primitives
down in Morgan County. We wanted to profile a little of Morgan County on this tour because a few of their attractions joined our
Rural Routes to Main Street Cultural Trail
last year. Our tour group split into two groups while visiting both stores and enjoyed learning how long it takes to make candy canes and where gourds come from. After each visit, our guests received a homemade, 6-inch candy cane and a holiday penguin gourd ornament.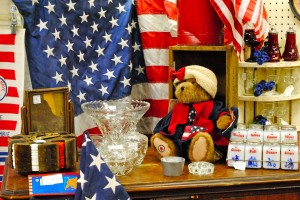 We gathered back on the bus and headed to Mooresville for a wine tasting and shopping at
Mooresville Open Market Antiques
. Downtown Mooresville was beautiful with all the Christmas lights and snow on the ground. After some shopping, we all met back at
Zydeco's 5
restaurant for a family-style, Cajun feast. After dinner, we stopped at
Monrovia Mudworks
to let everyone show off their artistic talent. From there, we called it a night and headed back to the Cambria Suites. But being so close to a few great breweries, some of us decided to walk over to
Black Swan Brewpub
to try their handcrafted beer.
Day 2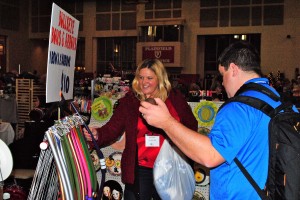 The next morning, we again loaded the motorcoach and headed to
Gingerbread Christmas
at Plainfield High School. Before we let our guests go shopping, we enjoyed breakfast from Chick-fil-A and hot drinks from
A Cup Above Coffee
.  A member of the Plainfield Tri Kappa joined us to talk about the history of the show and answered questions.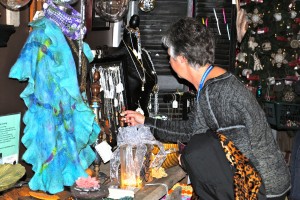 After spending a few hours shopping at Gingerbread Christmas, it was on to our second stop,
Frazee Gardens
in Brownsburg. While at Frazee, we enjoyed popcorn, coffee, peanut brittle samples and Christmas music while we shopped. It's always a fun time. We then headed to Danville to have lunch at the Mayberry Cafe. We were greeted by the squad car out front, which always provides a great photo opportunity for visitors, and then enjoyed a buffet with Aunt Bee's fried chicken, homemade meatloaf, mashed potatoes with brown gravy, corn, green beans, rolls and salad. It makes my mouth water just thinking about it. A little-known fact about the
Mayberry Cafe
: It is part of the
Winner, Winner, Chicken Dinner Trail
as a member of the
Indiana Foodways Alliance
. After lunch, we walked down to the Visit Hendricks County office for a special reading of
Clarence the Christmas Camel
, a children's holiday story that was featured at this year's
Christmas on the Square
festival. We also had delicious desserts from the
Bread Basket Cafe & Bakery
in Danville.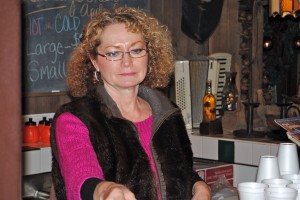 We finished our whirlwind, two-day holiday tour at Beasley's Orchard in Danville, where we enjoyed a country Christmas setting with Spiced Apple Cider and Amish Cheese and Crackers before stopping at Cutters Brewing Company in Avon, with a brew tasting and growlers for everyone to take home. What a great tour and the response was overwhelming from those who attended! But all of that is a mere sampling of what the Ho Ho Holiday Tour can offer. We even have other themed group tours throughout the year. To talk to a member of the Visit Hendricks County sales team for a custom itinerary, tour pricing and other group travel ideas, call (800) 321-9666 or e-mail
Groups@TourHendricksCounty.com
.