This is a great example of why I am falling in love with
Hendricks County
. I've only lived in
Brownsburg, Indiana,
for a few years. I come from the land of 18 inches of rich, black topsoil – northern Illinois. Coming to the clay and rocky soil of Indiana, I have been in garden shock.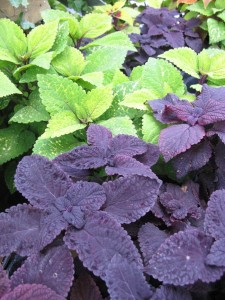 The first year, I naively took my shovel and stabbed at the earth. Stabbing was all I could do because there was no way I could dig into the rock-hard clay. I gave up, and admittedly, pouted and complained about it for a long, long time. Last year, I heard about the Brownsburg Garden Tour and waited for tickets to go on sale. I knew I could get them at
Wicker Works
, 860 N. Green St.; Country Harmony, 809 N. Green St.;
Frazee Gardens,
3480 N. Ind. 267;
and
Crossroads Feed Barn,
7085 N. Hendricks County Road 900 East. Tickets are now available at those same locations for this year's Tour for $10 in advance or $12 on the days of the event. Children under 12 are free. I took the tour and asked dozens of questions at each location. I got an education and saw some lovely gardens. I figured if they could coax phlox and blue indigo and coreopsis to grow here, so could I. This year, I may have been one of the first to buy a ticket for the Brownsburg Garden Tour scheduled for
June 23-24
. The tour is self-guided, and you can visit any of the gardens on Saturday from 10 a.m. to 5 p.m. or on Sunday between 11 a.m. and 4 p.m. Directions to the five gardens are provided on the ticket. Raffle tickets will be available at Garden C and winners will be notified by phone after the drawing on Sunday evening, June 24. (I hear there are some really nice prizes donated by the sponsors!) The Brownsburg Garden Tour is hosted by the Tia Foundation, established by Monica Scott and named after her dog. The Foundation was developed to aid animals in Hendricks County and all proceeds from the Garden Tour benefit the
Hendricks County Animal Shelter
. Photos of animals available for adoption will be displayed at garden locations.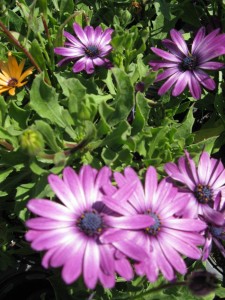 There are a variety of gardens on the tour this year. There are small cottage gardens including a fairy garden with a hobbit house as well as broad backyards with pools surrounded by kid-friendly and low maintenance gardens. Aquatic gardens include goldfish and koi ponds. One two-acre garden is hidden from street view but will remind you of Brown County. What's unique about the Brownsburg Garden Tour is that anyone can apply to share a garden. All the gardens are created and managed by the owners individually and reflect their personalities. Through the years, a few gardeners featured may be master gardeners, but most are people who started creating something in their backyards, got interested and educated themselves. I know I can bring their ideas home to my backyard.
Tips to make the most of the tour:
Take a notebook and a pencil. You will discover new plants and plant combinations that you love.
Take a camera – and don't rely just on your phone camera – because a picture can show you immediately what those notes mean and will look like.
The locations are on the ticket. Map out a route that makes sense to you. Consider a stop for a bathroom break and a little nourishment.
Stick an umbrella and your Wellies in the car. The event goes on rain or shine so you might find the bumpershoot and boots perfect attire.