Looking for garden ideas and some inspiration? Look no further. There are two upcoming garden tour events happening in
Hendricks County
. The 6th Annual Friends of the Plainfield Library Garden Tour will be June 21-22. The 10th Annual Brownsburg Garden Tour will follow the next weekend, June 28-29. As a beginning gardener, I'm always looking for ideas and tips on how to become a better gardener. I contacted the organizers of both garden tours to find out more information. If you haven't gone on a garden tour, it's the opportunity to see works of art. And who doesn't love plants and flowers? After the long winter, I'm so excited to see green grass and thriving and blooming gardens!
Friends of the Plainfield Library Garden Tour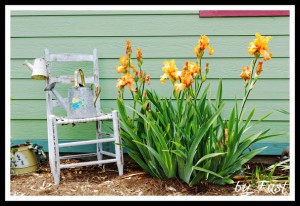 When: Saturday, June 21 (from 10 a.m.- 6 p.m.) and Sunday, June 22 (from noon - 4 p.m.) Tickets: $12 (can be purchased at
Avon Gardens
, "The" Hardware (formerly Ferguson's Hardware),
Marsh Supermarkets
in Plainfield and Mooresville, 
Plainfield-Guilford Township Public Library
and
online
. On this garden tour, you'll find seven outstanding gardens from big to small that will inspire. One of the gardens has been certified as wildlife habitat by the National Wildlife Federation and another has took a decade of work and includes 18 gardens on more than 2 acres of land. You can find more information on all of the gardens on the tour by clicking
here
. I contacted organizer, Margie Wilson and asked her for a few of her gardening tips. Q: What are one or two of your best gardening tips for the beginning gardener? A: One of the best tips I can suggest for a beginning gardener is to read the descriptive information on the seed page/plant marker and not be afraid to ask questions before making a purchase to select healthy plants.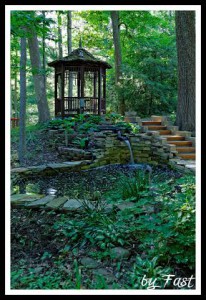 Beginning gardeners should remember to use a Popsicle stick or other kind of marker to indicate where seeds are planted so that it will be easier to distinguish their flowers from weeds. Also, plants will do better in soil that has been worked and includes some plant food, and are kept watered on a regular basis. Q: Do you recommend a particular perennial or an annual that generally will do well? A: I think one of the easiest perennial plants to grow in shady and semi-shady areas in Hendricks County are hostas and day lilies. Popular perennial plants and bushes that grow in sunny areas include: daisies, iris, hydrangea, weigela and hibiscus. Proceeds from the 6th Annual Friends of the Plainfield Library Garden Tour will be used to help fund and support library education programs (which includes the summer reading program) for children, teens and adults, as well as other library programs and initiatives.
10th Annual Brownsburg Garden Tour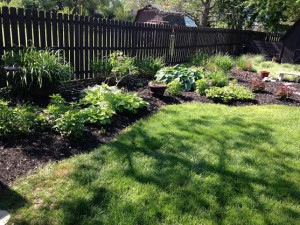 When: Saturday, June 28 (from 10 a.m. - 5 p.m.) and Sunday, June 29 (from 11 a.m. - 4 p.m.) Tickets: $10 in advance, $12 on event dates, children 12 and under free. (Can be purchased at
Crossroads Feed Barn
,
Wicker Works
,
Country Harmony
and
Frazee Gardens
. I contacted organizer Carole Scott for more information on the tour. The tour is sponsored by the Tia Foundation and all proceeds support the Hendricks County Animal Shelter. The Tia Foundation (started by Carole's daughter Monica) was started in memory of Tia, her beloved dog, who was adopted from the Hendricks County Animal Shelter. The Tia Foundation helps assist abandoned animals and/or abused animals. I own a rescue dog and can definitely relate to helping make sure that shelter animals are taken care of and adopted to loving homes. The first Brownsburg Garden Tour was well-received and the gardens on the tour have no professional gardening/landscaping assistance. All the hard work is done by the owners, who enjoy gardening. Carole is a gardening enthusiast so I also asked her for a few gardening tips. She advises the hardest thing about gardening is to learn and be aware of staging (coordinating which plants and flowers will bloom at a certain time and how to plant so the garden always looks good and in bloom).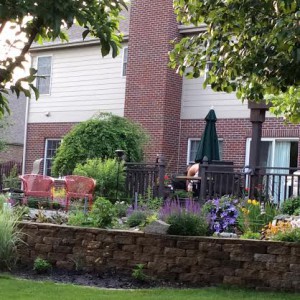 The Brownsburg Garden Tour will have raffle tickets (for gifts generously donated by sponsors) available for purchase at the tour stops. Photos of shelter dogs (available for adoption) will also be at each of the garden tour stop. For more information, contact Carole at (317) 852-3463. Don't miss the opportunities to see Plainfield and Brownsburg in bloom! Don't forget your camera, so you can snap photos of the gorgeous gardens. Tweet us your photos @HendricksCounty.