Every year when the weather gives its first hint that spring might be on its way, my mind turns to one thing: RACING! I love to watch it all… drag racing, open wheel, NASCAR and motorcycles.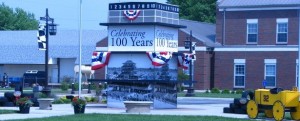 And luckily for us race fans in
Hendricks County
and all of Central Indiana for that matter, we can find all of that right here. But for me, there's nothing that compares to the Indy 500 at the Indianapolis Motor Speedway. I've driven through those gates and under the track into the infield more times than I can count, and I still get goose bumps. So much of what fans love about the Indy 500 is the long-standing traditions that have been carried through its 100 years. What would the month of May be without the bagpipes of the Gordon Pipers, Jim Nabors singing "Back Home Again in Indiana," and the race winner chugging a bottle of milk in victory circle? Towns across the state are celebrating those traditions as part of the Indianapolis Motor Speedway's "Back Home Again in Indiana" contest. Inspired by a tradition started by Tony Hulman, IMS is offering a $20,000 award to communities that decorate their main streets, city centers and town squares to recognize the history and innovations of the Indy 500 and the Indianapolis Motor Speedway. A Top 10 finalist in the 2011 contest, Brownsburg, Ind.,  is holding a community celebration at Town Hall on Saturday, April 28. With the theme "Paving the Way to Indy," the event will honor the Brownsburg drivers that have raced at the famed 2.5-mile oval and showcase the different levels that help racers make their way up the ladder to compete in the Indianapolis 500.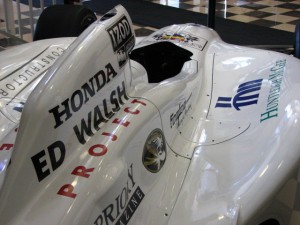 Fans will get to meet drivers and see a variety of race cars and other racing memorabilia and have a chance to win Indy 500 qualifications tickets in a fun pit stop competition. There will be plenty of kids' activities, and the local band Unstable Fault Line will perform. All Brownsburg businesses and residents are encouraged to decorate for the month-long contest for a chance to win tickets to the 500-mile race on Sunday, May 27. We also invite visitors from inside and outside of Hendricks County  to check out our celebration. For more information, visit our
Facebook page
. The towns of Amo and Stilesville in Hendricks County are also competing in the "Back Home Again in Indiana" contest. Click
here
for information about all of the towns participating.