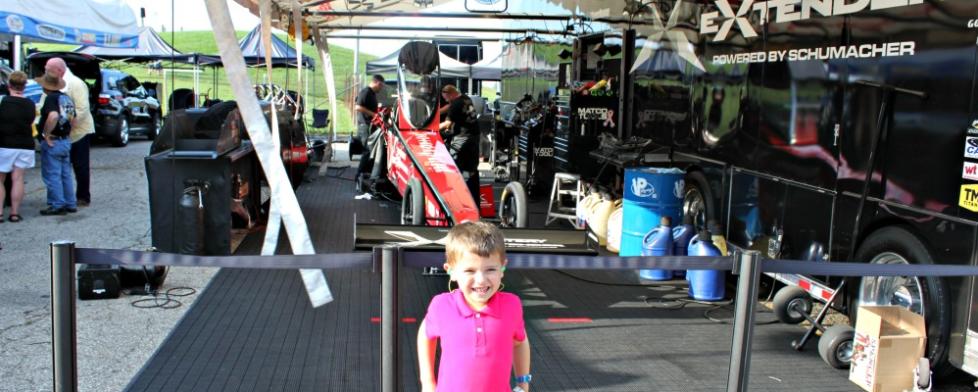 When I was 6 years old, our family moved from Michigan to Avon, Indiana. I won't lie; at the time, I was devastated. It was hard to leave behind my friends and the only home I had known.
However, as I look back on my childhood, I feel so fortunate to have landed in Hendricks County. So many of my favorite memories are built around events and locations there, and every trip "home" is like a walk down memory lane.
Hendricks County has grown and changed immensely since I moved there in 1987, but almost all of the most meaningful places from my childhood remain and are thriving. If you're looking for a place to build great family memories, I can't say enough about what Hendricks County has to offer.
One of my greatest joys is getting to share my favorite places from childhood with my own children. Here are just a few of the events and locations that hold a special place in my heart and that I would recommend to any visitor:
NHRA U.S. Nationals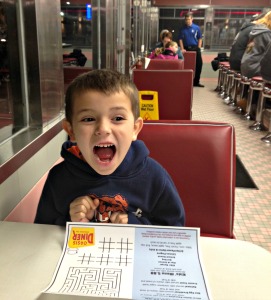 I attended the U.S. Nationals with my dad every year as a kid. I loved everything about it; the noise, the excitement, the opportunity to see the cars up close in the pits. Best of all, it was three days spent with my dad, enjoying something we both loved.
My father passed away in 2009, but the memories of attending the U.S. Nationals with him each year are something I will have forever. I was able to take my sons to their first U.S.Nationals last year, and the experience was just as special.
The Oasis Diner
Another place I remember enjoying with my dad is the Oasis Diner. It was our favorite place to go for Saturday morning breakfast. I am so happy to see that the Oasis Diner has been preserved, and has been moved to a new location in downtown Plainfield where families can continue to enjoy it! My son and I dined there recently, and the food is just as tasty as I remembered.
Downtown Danville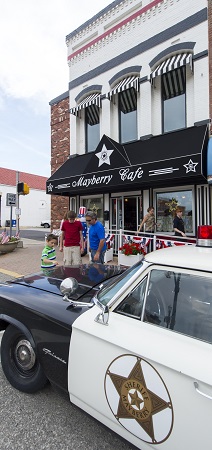 I have always loved the charm of Downtown Danville, even as a kid. Visiting this quaint downtown area was like taking a trip back to a simpler time. I always loved dining at the Mayberry Cafe, and seeing a movie at the Royal Theater, two things I can still do with my family today.
We even have a Mayberry Cafe gift certificate that we are awarding to one lucky reader. More on that below. 
In addition, there are many new businesses in Downtown Danville that add to its appeal. Despite its growth, Downtown Danville hasn't lost the small town feel, and it continues to be one of my favorite places to visit.
Cox's Plant Farm
I know a plant farm might seem like an odd choice, but I loved going to Cox's, 6360 S. County Road 0 in Clayton, with my mom. The seemingly endless rows of plants were always fascinating to me, and my mom always let me pick out a few for myself.
I wasn't good at keeping them alive, but I enjoyed trying! I also loved browsing the selection of decorative items and trying (unsuccessfully) to convince my mom that we needed a lawn gnome. Cox's Plant Farm is still one of the best places to go for plants and gardening needs, and it's grown and improved since my childhood. If you love gardening, you'll love Cox's.
Hendricks County is a great place to for family memories. The only thing better than remembering the fun of my childhood is experiencing it all over again with my children! I'm confident that your visit to Hendricks County will be a part of your family's favorite memories, too.
Giveaway
As promised, Visit Hendricks County has a gift certificate donated by the fine folks at the Mayberry Cafe as part of our week-long celebration of National Travel & Tourism Week. Simply tell us in the comment section below about your favorite family event or attraction in Hendricks County, and you will be entered to win.
Also, don't forget about our week-long grand prize giveaway! Click this link for more details.
Good luck!