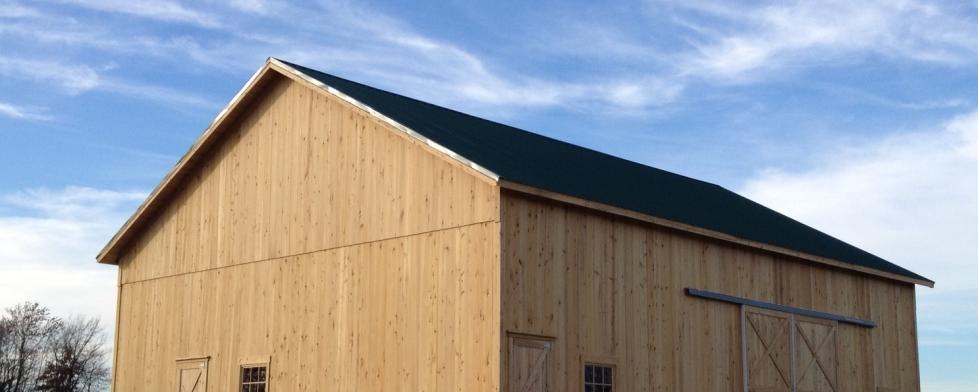 When the Hendricks County 4-H Fair opens Sunday, it will have a new addition that is vastly different from the typical carnival rides, farm animals, food and fun that visitors have come to expect.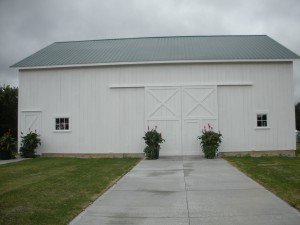 After a couple years of renovation and fundraising, the Cartlidge Barn arrived in its new location at the 4-H Fairgrounds north of the Horse Pavilion last fall giving this year's fair guests the opportunity to see and walk through the newly completed barn throughout fair week, July 13-19.
For those of you who don't know, the 180-year-old barn was saved after the Avon farm it sat on was sold for commercial development along U.S. 36 a few years ago. A local effort morphed into a fund-raising project to pay for the barn to be professionally disassembled, stored and finally reassembled at the Fairgrounds.
I got the privilege of touring the barn last week before this year's fair. When you step inside, the barn's structure and design, coupled with its rustic lighting, gives it a quaint, rustic, chic feel, and it is the perfect size for a small wedding or event.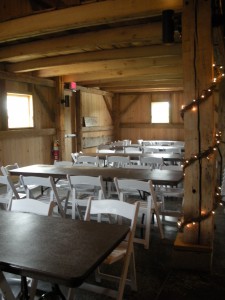 The barn is a rental facility with working electricity and a couple burlap-wrapped chandeliers that light up the inside. With its prime location, rental of the Cartildge Barn provides you with full access to the Hendricks County 4-H Fairgrounds facilities.
That access includes room for changing and getting ready, a golf cart provided to go to and from bathrooms, and access to water within the fairgrounds facility. The barn is equipped with 110 chairs accompanied with tables. For a more comfortable setting though, we would suggest using around 80 chairs.
After years of fundraising and restoration to preserve this barn to its former glory, it has maintained a lot of its original historical structure. The only new wood was added to the roof and siding.
The Cartlidge Barn has already hosted two weddings this year that have been major successes, and they are looking forward to some big events in the coming months.
With flexible prices available, the Cartlidge Barn could be your next event location.
Even if you aren't planning an event but plan to attend next week's Hendricks County 4-H Fair, make sure to stop by the Cartlidge Barn to experience a piece of preserved local history!