When it's warm outside, I try and spend as much time as possible outdoors. My parents encouraged my brother and me as kids to enjoy nature, and it's definitely carried on into adulthood.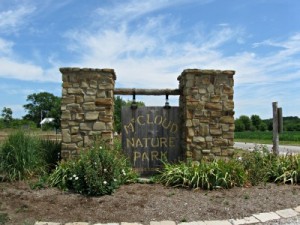 Whether I'm taking photos, fishing or walking, I'm just happy to be enjoying the great outdoors. If you're like me, you will want to spend an afternoon in
Hendricks County
at an
Earth Day Celebration at McCloud Nature Park on Saturday, April 20
. From planting a tree to growing a garden, these small things help to make our environment thrive. There are so many places to see beauty in Hendricks County and McCloud Nature Park is one of those not-to-be-missed places. McCloud Nature Park is a gorgeous oasis to take a hike and be outdoors with your family. It's a perfect way to spend an afternoon with your family while celebrating this great Earth.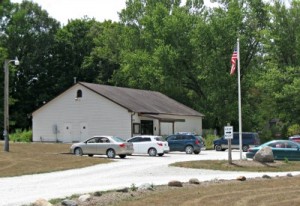 Here's the scoop on McCloud's Earth Day 2013! You'll find a variety of Earth Day activities and some lessons on how to be kind to the Earth in your everyday life. This is a kid- and family-friendly event, so bring the whole family with you. It's a good opportunity to teach young kids a love and respect for the environment. Earth Day 2013 at McCloud Nature Park is a popular event with hundreds in attendance. So be sure to arrive early. The event starts at 11 a.m. Some of the giveaways include:
Tulip Trees - The Indiana state tree and a great way to honor Indiana by planting a tulip tree at home.
Tulip flower bulbs
Nature-themed puzzles
Programs include: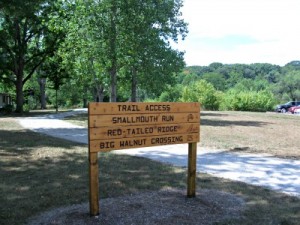 11 a.m. Pollinators of the Prairie – Take a hike while learning about pollinators (honey bees, insects, hummingbirds and others) and the best types of plants to bring many pollinators to your yard. *I've already got my hummingbird feeders outside in my backyard!
1 p.m. Lasagna Gardening & Composting – Gardening guru, Rick Martin, will teach about composting and new gardening ideas and ways to keep your garden in good shape.
3 p.m. Reforestation & Timber Management – This program will answer the where and why on planting trees and how to take care of your tree after you've planted it.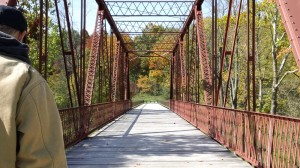 Hope to see you and your family at Earth Day 2013 at McCloud Nature Park. Here are the details:
What: Earth Day 2013!
When and Where: 11 a.m. to 4 p.m., April 20 at McCloud Nature Park, 8518 N. Hughes Road, North Salem
Cost: Free
Can I bring the kids? Yes, this event is for the entire family.
More information: McCloud Nature Park website
What's your favorite way to celebrate Earth Day? Do you plant a tree with your family? Leave me a note in the comments.