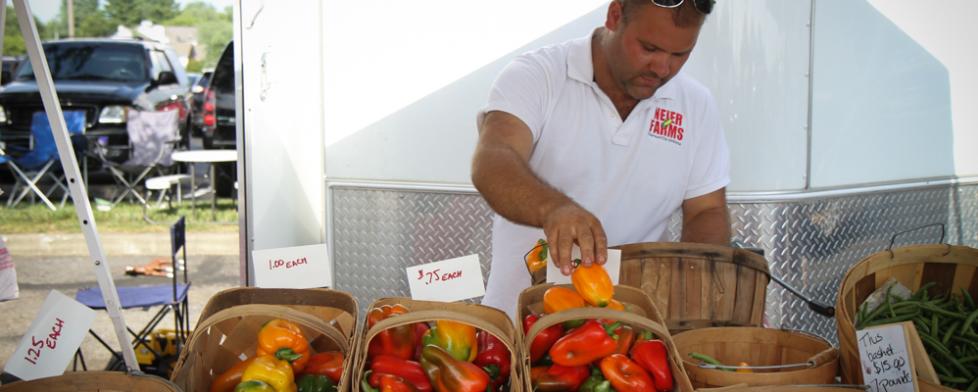 I've always been a fairly healthy eater, but since I learned I was pregnant this past December, I've made a conscious effort to boost my fruit and vegetable intake to ensure my baby girl is getting the nutrients she needs.
While grocery stores offer lots of great produce, there's nothing better than the farm fresh, locally grown fruits and vegetables that come from a farmers market.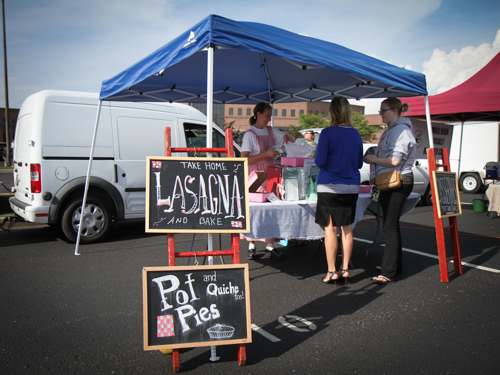 Lucky for me (and you), Hendricks County has not one, but five farmers markets every week during the summer that are packed full of not only fresh fruits and vegetables, but handmade crafts, artisan baked goods and even delicious casseroles (thanks to The Food Florist) that can make any given evening a whole lot easier. I mean, let's be honest, cooking dinner at 9 months pregnant is the last thing I want to do.
If you haven't had a chance to check out the Hendricks County farmers markets, there's no better week than this to do so. This week is National Farmers Market Week, and not only are the fruits and vegetables the ripest they've been all season, but some of the farmers markets in Hendricks County have special events going on to celebrate.

Brownsburg, for example, will be serving up roasted corn to market goers at its annual corn roast on Aug. 6 in celebration of National Farmers Market Week. If fresh, roasted corn from local farmers doesn't make you want to check out the Brownsburg Farmers Market, I don't know what will. Plus, they'll have a free concert with Indianapolis country singer Whitney Erin.
Plainfield will be adding two new vendors, Kick Stand and The Wagon Wheel, to their lineup. Kick Stand will serve up some hot barbecue and The Wagon Wheel will offer hamburgers, hot dogs, and other sandwiches. The Plainfield Farmers Market will also have a craft table for children.
The Avon Farmers Market this week will coincide with the Avon Police Department's National Night Out event. The police department will set up fun activities and have free giveaways, and they will also have information available about safety, security, and taking a stand against crime in the community. To read more about all the Hendricks County Night Out events going on this week, click here.
A listing of all the farmers markets in Hendricks County follows. Why not celebrate National Farmers Market Week by going to them all. You're likely to have the most healthy, delicious, and fun week you've had all summer.
Every Tuesday through Sept. 22
4:00 PM to 7:00 PM
Avon Regional Health southernmost parking lot
8244 E. US 36 Avon
Every Thursday through Sept. 3
4:00 PM to 7:00 PM 
Brownsburg Town Hall
61 N. Green St. Brownsburg
Every Saturday through Sept. 12
8:00 AM to 12:00 PM
Danville Courthouse Square
1 Courthouse Square Danville
Every Saturday through Aug. 29
9:00 AM to 12:00 PM
Scamahorn Park
52 E. Main St. Pittsboro
Every Wednesday through Sept. 30
4:00 PM to 7:00 PM
Plainfield Friends Meeting Church 
105 S. East St. Plainfield