If you are like me, you are already dreaming of the big turkey day...the countdown is on to the day in which we give thanks by over indulging ourselves in amazing food. (Am I alone in this?)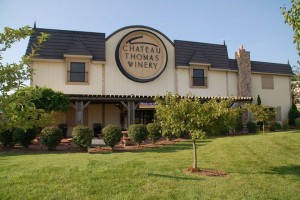 Well, I have great news: No need to wait until the 28th to partake in these amazing seasonal dishes.
Chateau Thomas Winery
of Plainfield will help get your taste buds ready for the big event with their annual "Turkey Tasting" from 4-7 p.m. on Nov. 23. Chef Pete will take on his annual challenge of preparing three turkeys different ways for guests to enjoy. He will then pair a wine sampling provided by Chateau Thomas with each turkey he prepares to give you a memorable and educational Thanksgiving experience. If you have never been to Chateau Thomas Winery, this is a great opportunity to try this great local winery. Chateau Thomas proudly makes all of their own award-winning wines.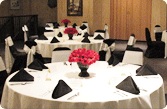 If I haven't sold you on this event yet, simply check out the menu listing below. It sounds amazing, maybe even better than grandma's Thanksgiving! (Shh don't tell!)
1st Course:  Roasted Turducken, Twice-Baked Potato Casserole & Glazed Carrots.
2nd Course:  Traditional Turkey, Macaroni & Cheese, & Waldorf Salad.
3rd Course:  Bacon Wrapped Smoked Turkey, Cranberry Sauce, & Dressing.
4th Course:  Black Forest Mousse Cake.
Tickets for this event are just $35. I think this is a great price for this amazing experience. This sounds like a great idea for a date night or even a "friendsgiving." Think about it...great friends, amazing meal and no cooking or cleaning! Hurry! Make your reservations soon as seating is limited, call (317) 837-9463.