It simply wouldn't be fall in Hendricks County without Chateau Thomas Winery getting in on the fun with its annual Grape Harvest Festival. Held on Sept. 28 this year, the Grape Harvest Festival provides you a good excuse to visit this award-winning Indiana winery, taste a few wines and have an enjoyable fall day with friends and family. Chateau Thomas Winery is a popular Central Indiana attraction and one of my favorite places in
Hendricks County
.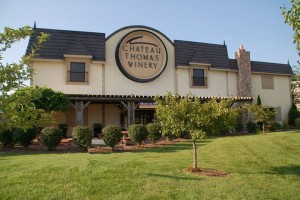 The Grape Harvest Festival is a lively and entertaining event with activities happening all day long. I'm planning on attending this year's festival with a group of girlfriends. It will be a perfect day to taste wines, stop by the arts and crafts vendors and eat delicious food. The organizers have made every effort to make it all inclusive as there will be Colts Cheerleaders at the Winery from 1–3 p.m. to sign autographs. For you music lovers, the live tunes begin at 3:30 and continue through the night.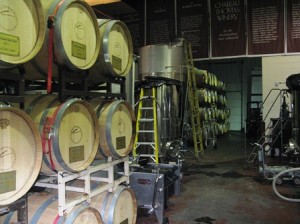 Want to learn more about wines, like what type of wine goes well with fall foods, such as soups and stews? You will have the opportunity to ask the experts. They also will provide tours of the winery beginning at 1 p.m. and of course provide plenty of opportunities to sample their wines in the Tasting Room and shop in their Gift Shop. You won't go hungry either with cooking demonstrations in the Vineyard Room and grilled eats prepared by Chef Pete. Mark Sept. 28 on your calendar right now and enjoy one of Central Indiana's most-beloved places, Chateau Thomas Winery. If you've never been to 
Chateau Thomas Winery
 before, you may also want to read about 
my first visit
 as a primer to get you set for what you will encounter.
Grape Harvest Festival at Plainfield's Chateau Thomas Winery
When:
Noon to 10 p.
m.,
 Saturday, September 28.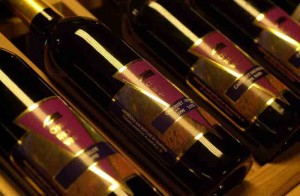 Where: 
Chateau Thomas Winery, 6291 Cambridge Way, Plainfield. 
Cost:
 $10 per person (cost for kids tickets is at a reduced rate, call for details). Adult admission includes a Chateau Thomas glass, drawstring bag and tokens for up to three wine tastings.
Where do I buy my tickets:
Tickets are available the day of the event at Chateau Thomas Winery.
Information: 
(317) 837-9463
.  
List of Events:
Arts and Crafts:
Vendors will be selling their wares (including vendors selling candles and a caricature artist). 
Cooking demonstrations:  
In the Vineyard Room from 4-7 p.m.
 Entertainment:
Plenty of music, including performers, Gary Applegate who will play from 3:30-6:30 p.m. and pop/rock band Impasse will play at 7 p.m.
Food:
Grilled food by Chef Pete available from noon to 9 p.m.
For Colts Fans:
Colts cheerleaders will be there from 1–3 p.m. and will be signing autographs.
Winery Tours:
Winery tours beginning at 1 p.m. (every hour and a half).