This year marks the 10th anniversary of the opening of the Plainfield Recreation & Aquatic Center, and, to celebrate, the center is offering a host of special days and deals throughout the year, many on the 10th day of every month, that I will describe in more detail below.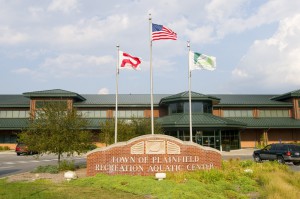 Last month, the savings kicked off with a $10 deal that created a line out the door for hours. I know, because I went to check it out for myself. While I am a somewhat frugal sort, I am not a patient person, so, I decided to skip the line and continue to pay full price, which is still quite a deal considering all that the Recreation & Aquatic Center has to offer my family.
When I began to think about the last decade, I got a bit weepy, more for myself and the memories I have shared there than anything else.
Sounds silly, you say? Well, my sister-in-law was sweet enough to throw me a wedding shower years back at -- you guessed it -- the Recreation & Aquatic Center. I still have the decorations stashed away in our linen closet.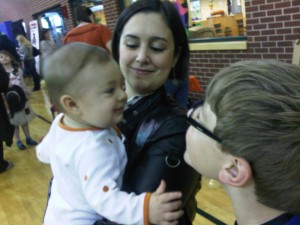 My stepson, who spends half the week with us but goes to school in another district, made some of his first, happiest memories as a member of the Plainfield community there as well as part of the swim team. He continues to enjoy time and friends there as part of a team in the summers.
Our baby boy experienced his first Halloween celebration, his first Easter bunny sitting, and his first time in the pool at the Recreation & Aquatic Center. I suspect child #3, which is on the way, will enjoy some of those same experiences.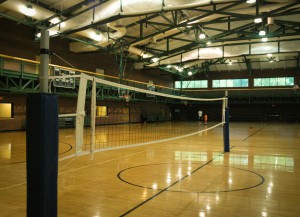 The two-story, 113,000-square-foot indoor facility includes three regulation basketball courts, a walking/running track, fitness center, children's play area and an indoor water park, among other amenities.
Add to that the outdoor Splash Island Family Waterpark with its water slides, lazy river and more, and Plainfield has raised the bar over the past decade. It has helped create an additional sense of community and joy as well as becoming a top visitor attraction that is unparalleled anywhere else in town. If you haven't visited this amazing facility, you should add it to your to-do list for 2014 especially considering some of the special events and giveaways they have planned throughout this year, including:
Special 2014 events at Plainfield Recreation & Aquatic Center and Splash Island
April 10/11: First 10 visitors at 6 a.m., 3 p.m. and 9 p.m. are entered into a drawing to receive a 10 percent discount off their next transaction.
May 10: Towel Giveaway featuring anniversary logo.
June 22: Visitors will be entered into a drawing to win one of 10 one-month memberships at resident rate. Lip balm giveaway.
July 10: Pelican Pete bobble foam caricatures for first 100 people starting at 10 a.m. Free ice cream cones from noon to 1 p.m.
August: Kids submit their favorite memory at Splash Island (various lengths per age group) to win free, one-month youth membership, or half off one-month family membership.
Sept. 10/11: First 10 visitors at 6 a.m., 3 p.m. and 9 p.m. entered into a drawing to receive 10 percent discount off their next transaction.
Oct. 10: 100 Shoelace Light Pulse lights giveaway. 500 pedometers giveaway.
Nov. 4: Serve cake and punch all day to members on official anniversary date.
Nov. 10: Drawing to win a three-month membership.
Dec. 10: Water bottles with logo giveaway.