Fairies, pirates, unicorns, goblins and other magical creatures will unite on Saturday, May 18, at the Hendricks County 4-H Fairgrounds and Conference Complex in Danville, Indiana, for a first-time event celebrating one full year of the Central Indiana Enchanted Fairy Trail.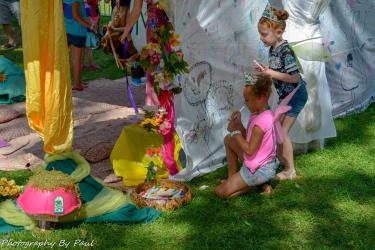 The Fairy Trail itself includes 40 stops, including gardens, libraries, museums and parks throughout Avon, Brownsburg, Danville, Indianapolis, North Salem and Plainfield. New stops are added all the time even into additional counties.
But enough about the trail for now as we focus on this first-time event, the Central Indiana Enchanted Fairy Festival, that will provide visitors with a full fairy immersion experience.
The family-friendly festival, hosted by Realm Events Management, will take place from 10 a.m. to 5 p.m. on May 18 with more than 50 vendors, live demonstrations and over five stages packed with performers. The action-packed day isn't just all glitter and unicorns, though you can find that, too. There will be a fairy tea party, fairy crafts and games, face painting, photo opportunities with fairies, live unicorns and mermaids and enchanting performances.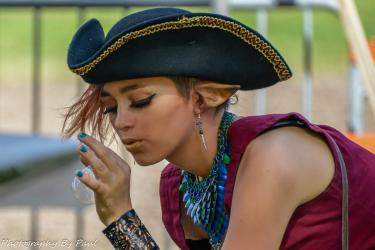 Haven't piqued your interest yet? How about pirates? There will be pirates, pirate games and a Red Rum Folk Pirate Band as well, making this event a well-rounded day for any family. Games will be led by MacDudley Dragon games and will include cannon shooting (I can already tell you my 5-year-old son will be stoked) and other pirate-oriented activities.
Performances include live-spoken tales from Ebeneezer Grumpypants who tells stories from the perspective of being a goblin. Other performers include a sword swallower, a magic show, a pirate folk band, archery demonstrations, a hoop dancer and much more.
There will be food and drinks available for purchase throughout the event as well as craft vendors. The entire event is pet-friendly with a percentage of the proceeds benefiting the Hendricks County Humane Society. In fact, there will be a wide range of rescues and shelters in attendance if you are looking to add a fuzzy bundle of joy to your family.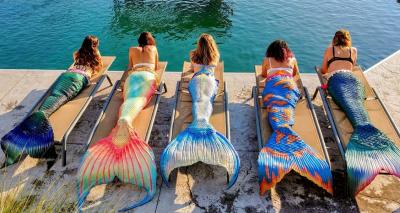 The family portion of the event ends at 5 p.m., but the fun doesn't end when the sun goes down. From 7:30 to 10 p.m., there will be an adults-only, 21 and older Ethereal Ball with performances, dancing, a cosplay costume contest, food and drinks from Chateau Thomas Winery and Wabash Brewing LLC.
Patrons will enjoy performances by Angel Burlesque, Empress Elida and also witness the magician Magnolia Marge twisting minds with her magic tricks.
Tickets cost $10 for adults, $5 for kids 18 and under (ages 2 and under are free).
This event also celebrates inclusivity. It's worth noting that 95 percent of this entire event is wheelchair accessible, thanks to the Hendricks County Fairgrounds and their fabulous promenade. Realm Events Management has also collaborated with the Autism Society of Indiana to create a Zen Zone, an entire sensory-safe tent with quiet space and manipulatives for those who need to rest.
Come and let your imagination run free by bringing your family to a magical day at the Central Indiana Enchanted Fairy Festival! For more information, or to order tickets, visit their website by clicking here.