We could all use a bit more whimsy in our lives, and I know exactly where to find some! Mark your calendar for the Central Indiana Enchanted Fairy Festival on May 21-22, 2022.
The inaugural festival was held in 2019, and after a brief respite due to COVID, the event organizers are excited to host the second, full-scale festival at Beasley's Orchard in Danville. 
This festival is perfect for both young and old who appreciate all things fantasy. Whether you are well versed in the world of Fae or are a complete novice like me who relish the idea of stepping outside of the mortal world for a bit, you won't want to miss the Central Indiana Enchanted Fairy Festival!  
Rebecca Holloway, better known as Queen Odonata the Dragonfly Fairy, is the founder of the Enchanted Fairy Trails and serves as director of the festival. Holloway's goal is to bring a diverse group of people together to immerse themselves in the Fae world and escape day-to-day life while enjoying some wholesome family entertainment.
Fairies Galore
Queen Odonata won't be the only fairy flitting around at Beasley's Orchard during the festival. As you might have suspected, fairies of all kinds will be plentiful.
Explore the Fairy Village as you mix and mingle with dazzling fairies and other mythical creatures who will happily pose for a photo. You and your family can also take part in fairy games, crafts and workshops. Wander through the labyrinth and join other festival-goers in dancing around the maypole.
In addition to fairies, guests will also have the opportunity to meet a mermaid and snap a selfie with a Satyr.
For those who don't know, a Satyr is a half man, half horse or goat. I had to look that one up. Now that I know, this is something I definitely want to see for myself at the festival!  
Attendees are welcome to get dolled up as their favorite fairy or fantasy character, or they are free to show up in their mortal clothes.
Get the full fairy experience by signing up for the Fairy Tea Party. (Space is limited and a separate fee applies, register at the gate)
Animals and More
Animal lovers will feel right at home at this magical event as there will be plenty of furry friends on hand at the festival's petting zoo.
Making their first appearance at the festival will be several alpacas. Another new and not-to-be-missed feature of the festival is a butterfly habitat hosted by Washington Township Park. Get up close and personal with these majestic winged creatures.
I have a feeling the stars of the festival will be the live unicorns. It's not every day you get to see a real live unicorn!
Kids can also saddle up and enjoy a pony or carriage ride by City Ranch or play in Beasley's Barnyard Bonanza for an extra fee.
Guests are asked to leave their own pets at home, except for service animals.
Performances
Festival-goers will want to sit for a spell as they take in the numerous amazing performances on four different stages throughout the two-day event.
Marvel at aerial acrobatics 30 feet in the air, witness a 12-foot tall Unicycling Unicorn and listen to a 7.5-foot-tall storytelling Satyr.
Additional performances will include Celtic musicians, a magic show, archery demonstrations, theater performances, circus performers and many more mesmerizing acts.
You can even join in the entertainment by participating in a drum circle.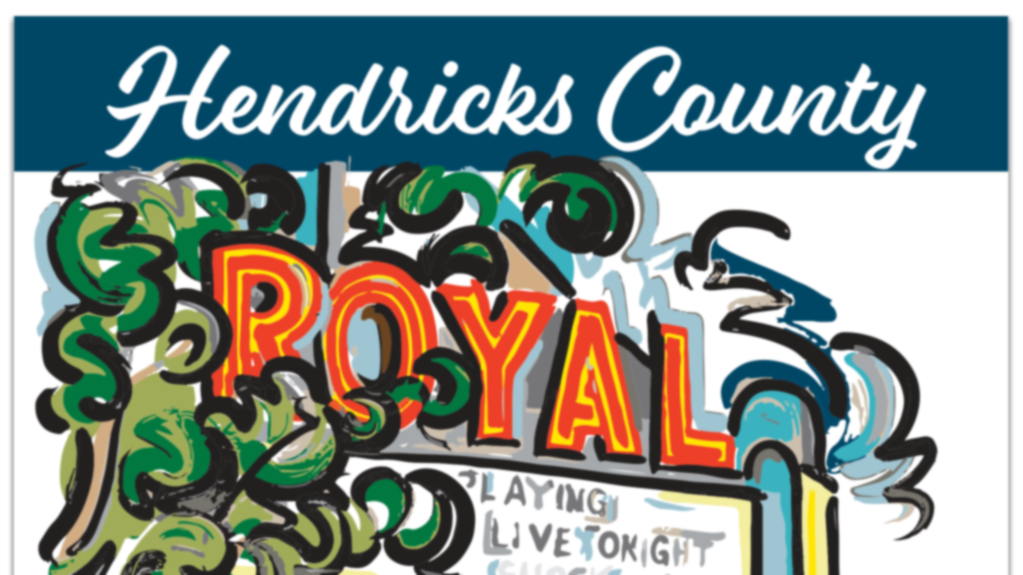 Free Visitor Guide!
Get your insider guide to all things Hendricks County by ordering a FREE Visitor Guide.
Fairy Village, Food & Crafts
Attendees will want to bring some extra cash (or credit cards) to purchase food and buy fairy-themed arts and crafts as they immerse themselves in the Fairy Village within the festival grounds.  
Be sure to browse the 60+ craft vendors selling unique fantasy-themed items. Attendees of all ages will find plenty of wares, knick knacks and decor to add to their fairy gardens, wardrobes and homes. Vendors will be selling soap, gems, fairy garden items, clothing and much more.
Another big hit with the little ones will be face painting. Even if you don't show up at the festival as a fairy, you can leave looking like one!
Also be sure to pop inside the Beasley's Barn Market for their award-winning apple cider at the Cider Bar. There will also be food trucks on hand serving up comfort food and sweet treats. Enjoy a full meal and plan to stay at the festival all day.
Enchanted Fairy Trails
The festival is actually the main fundraiser for the Central Indiana Enchanted Fairy Trails, a local nonprofit that Holloway started in 2018.
The Enchanted Fairy Trails is a free family adventure trail that includes 50 fairy stops all over Indiana, with more than 20 stops in Hendricks County. The stops are located at various businesses, parks, museums, libraries and other locations across the state.
Each fairy stop is unique and ranges in size and scope from miniature fairy gardens to elaborate interactive fairy displays. Find the sign with a QR code at each stop and watch a special fairy video.
The Enchanted Fairy Trails is the perfect adventure for families on a budget as all stops are free, but they are subject to each locations' business hours. Learn more and download a map here. 
A portion of the festival proceeds will also support the Hendricks County Humane Society.
What You Need To Know
Central Indiana Enchanted Fairy Festival
When: May 21-22, 10am-5pm
Where: Beasley's Orchard, 2304 E. Main St., Danville, IN 46122
Tickets: Save by purchasing in advance here. Cost for advanced tickets is: Adult - $15, under age 18 - $10, 2 and under are free. At the gate tickets will be $17 for adults and $12 for children under 18. Discounts also will be available at the gate for active military and seniors
Group Discount: Get a flock pass for $40 (includes 2 adults and 2 children) and get a coupon for half off additional children's tickets
Weather: Festival will be held rain or shine.
Parking: Free.
Festival Information: www.CentralINFairyFest.org
Enchanted Fairy Trail Information: www.CentralINFairy.org