There is something about space and space travel that truly excites us all. Maybe it's the thought of something totally different than the Earth we live on or maybe it's the unknown adventure. Whatever it may be, the young and old alike have always been enticed by the idea of space. Dreams like this don't just happen they are grown, and if you ask me, one of the best ways that kids learn is through hands-on education.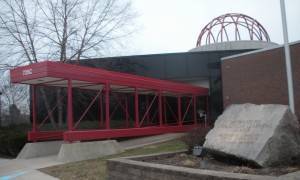 That is why the
Challenger Learning Center
in Brownsburg has served 
Hendricks County
and beyond for the past 19 years. This awesome learning center gives groups the chance to experience the thrill of flying to the moon or mars all while staying in Hendricks County! Sadly though, the Brownsburg Challenger Learning Center -- one of 52 centers in the United States, Great Britain and Canada -- is in danger of closing. Come the end of June, the Challenger Center will no longer receive support from the Brownsburg Community School Corporation. So, it is scheduled to fly its last community mission from
6-9 p.m., May 16
, and spaces are filling up fast. Ever thought you would like to try your hand at a space mission? This may be your last chance. This fun mission is open to anyone in fifth grade or older including adults and is $20. To register for this experience, call (317) 852-1008.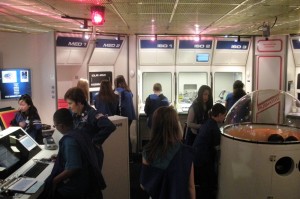 These centers were founded in honor of the 1986 crew that died in the Challenger Space Shuttle explosion. The Brownsburg location offers
corporate missions
for team building; student missions that include every educational discipline;
Micronaut Mini Discover Missions
for kindergarten through second grade, tours by reservation and three missions a year that are open to the public. This organization goes beyond teaching about the thrill of space. It engages individuals to learn about teamwork, communication, problem solving and critical-thinking skills. In one last ditch effort befitting a center founded upon dreaming big, the Challenger Center is currently looking for a new home. Director Mary Patterson remains passionate about continuing on with the mission. She and her staff continue to look for a new location and a new owner in order to continue to offer the wonderful programming they have for years. If anyone can offer any thoughts, suggestions or help, please call Mary and share them with her. I am a firm believer that learning happens in all sorts of ways and I hope to see many more boys and girls get their chance to fly to the moon!