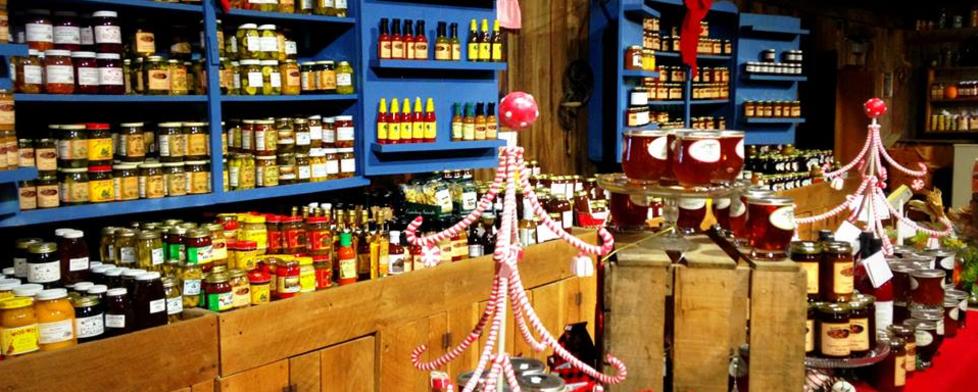 Halloween may have just ended, but my family already is excited for the Christmas season. The talk among our two little boys has revolved around Santa, Christmas trees and presents since the moment they hung up their Halloween costumes. And if I'm being honest, I am getting excited for the holidays, too. It's such a magical time, and I love getting to share it with my family. 
If you're looking forward to Christmas as much as we are, you'll want to mark your calendar for Nov. 19 or Nov. 26. That's when the popular Christmas at the Orchard event returns to Beasley's Orchard in Danville. Known as a fall destination, Beasley's also provides the perfect setting to ring in the holiday season as this event features all the sights, sounds, tastes, and smells of Christmas with something for the entire family. 
What can you expect at Christmas at the Orchard? Here are some of the highlights:
Professional Santa Photos (10 a.m. to 4 p.m.)
Arts and Crafts Marketplace
Children's Activities
Face Painting
Food Trucks
In addition, the Beasley's Orchard market features hundreds of one-of-a-kind items that make excellent holiday gifts. You'll also find delicious apples, nuts, cider and baking mixes that will make your Thanksgiving or Christmas meal delicious. 
The thing I am most excited about is the setting for Christmas at the Orchard. The Civil War-era barn that houses Beasley's farm market is one of my favorite places, and I can't wait to see it decorated for the holidays and to experience it filled with the delicious smells of Christmas. I highly recommend bringing your camera along so you can snap some pictures. 
Are you ready to welcome the holidays with Beasley's Orchard? Here's what you need to know:
What: Christmas at the Orchard 
Where: Beasley's Orchard, 2304 E. Main St., Danville
When: 10 a.m. to 4 p.m., Nov. 19 and 26
Admission: Free, but you'll want to be prepared to shop for the holidays at the market and arts and crafts marketplace. If you're bringing kids along, you may want to budget for ordering professional pictures with Santa.