We all have dreams and goals we haven't quite reached yet. For me, bundling up the day after Thanksgiving and marching out to a tree farm with the family to cut down our live Christmas tree, hauling it back to the car and bringing it home is one of them.
You can picture it. Hot chocolate, Christmas music, the lights, the smell of pine needles, laughter and family time. Something similar to the National Lampoons Christmas Vacation, minus the near car accident and squirrel in the tree.
For the pros out there, this is a typical Christmas tradition. For a novice like myself, there's a bit of skepticism or fear of the unknown.
Despite where you fall on the fake vs. real Christmas tree debate, one thing is for sure, Christmas tree farms are ready and willing to help the pros and the newbies get into the holiday spirit.
Evans Whispering Pines, Danville
Joe and Rita Evans began growing Christmas Trees in 1983 and selling them in 1989.
Each year, the family farm opens the day after Thanksgiving, 9 a.m. to 6 p.m. and invites customers to walk out to the farm and select the perfect tree for them, including Scotch Pine, White Pine and Norway Spruce.
They also have pre-cut trees for those who don't want to trapse out to the field but due to a few rough growing seasons, they'll have very few 10-foot trees in 2022.
New this year, they have replaced their popular but worn log cabin with a new building for visits with Santa. They'll have a variety of wreaths for sale, including custom and pre-made, and the gift shop will feature Christmas décor and more.
With just 150 tagged trees, the field will be closed once those are gone. The Evans family suggests visiting opening weekend to snag one from the field. Staff will be available to prep and load the tree before taking it home.
Santa hours include Nov. 25-26 and Dec. 3 from noon to 4 p.m. each day. On Dec. 3, they typically have Bear Hollow chainsaw wood carvers out for additional entertainment.
Evans Whispering Pines is located at 1538 N. County Road 400 West, Danville, IN 46122.
Dull's Tree Farm, Thorntown
Celebrating 30 years of Christmas tree seasons, Dull's will also open on Nov. 25 from 9 a.m. to 6 p.m.
Choose from a variety of Scotch Pine, White Pine and Canaan Fir trees from the field. Pre-cut trees are also available, including Nordman Fir, Concolor Fir and Canaan Fir trees. Like other tree farms in the area, the pre-cut Fraser Fir will not be available this year, and there will be a limited supply of 10-foot trees.
Visit the Wreath Barn to purchase wreaths, centerpieces and more. The Trading Post features local Indiana maple syrup, honey and jam, as well as toys, clothing and Christmas decor. You can also enjoy apple cider donuts, soup, pretzels and pulled pork nachos.
New this year, you can purchase homemade fudge, and they will have a new building, the Waterin' Hole, with hot chocolate and other specialty drinks.
Owner Tom Dull suggests those looking for a quiet day on the farm might forgo opening weekend. They have thousands available for sale and while they open their gates at 9 a.m. the day after Thanksgiving, there's typically 1,000 people tailgating and celebrating by 6 a.m.
They too, will shake, bale and load the tree for you and suggest bringing a large tarp to haul your tree back to the farm. There are carts available, but they go quickly.
From 9 a.m. to 5 p.m. Dec. 3 and 1 to 5 p.m. Dec. 4, Dull's will once again invite the Southcentral Newfoundland Dog Club to the farm to pull your cut tree up from the field. This is a fundraiser for the club, and an experience for those who have never seen the gentle giants at work.
Dull's Tree Farm is located at 1765 W. Blubaugh Ave., Thorntown, IN 46071.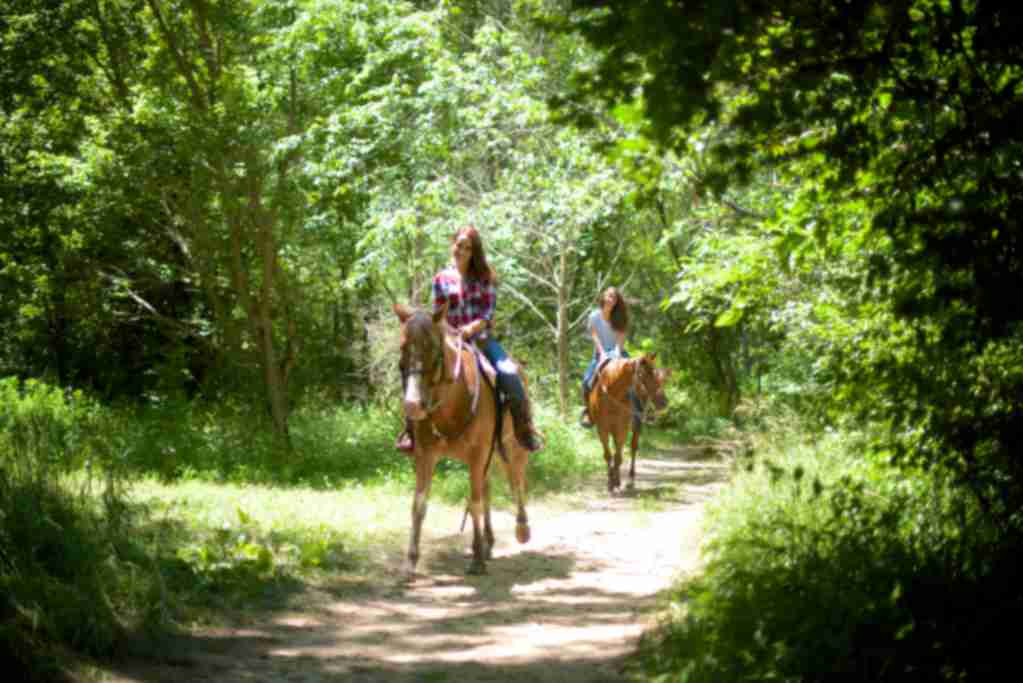 Stay Updated!
Sign up to receive the Weekly Insider or Monthly Planner newsletters for events, things to do, discounts, insider info and more!
Jay's Tree Farm, Mooresville
The family-owned business has sold Christmas trees for more than 20 years and will offer Scotch Pine, White Pine, Canaan Fir, Douglas Fir and Fraser Fir this year. They supply the saw and cart for those who want to cut their own tree from the field or select from the pre-cut trees by the barn, giving customers a selection of more than 100 trees to choose from.
Opening day is 9:30 a.m. to 5:30 p.m. Nov. 25, with regular hours being 9 a.m. to 5:30 p.m. Saturday and Sunday and 3:30 to 5 p.m. Monday through Friday.
They too, offer full service from the shaking to the loading of the tree for each family. They offer freshly made wreaths, a free cup of apple cider or hot cocoa and cookies for purchase. While customers wait for the tree to be processed, sit by the bonfire and warm up and spend time with the family.
Watch their Facebook page for Santa visits and photos. Jay's is also available for professional photos. Photographers can bring clients to the farm with an appointment. The cost is $100, and Jay's will donate to a local charity.
Jay's Tree Farm is located at 755 E. Joppa Road, Mooresville, IN 46158
Facts About Real Tree Care 
If you're new to the experience, Rita Evans from Evans Whispering Pines shared some tips regarding real trees in the home.
Many love real Christmas trees because of the aroma. Concolor trees typically smell like oranges. Frasers and Douglas' have a fresh, sweet smell and the White Pine is the least fragrant and the one those with allergies might try.
The trick to keeping the tree healthy throughout the season is to not letting it dry out. If possible, keep the tree out of a room with a fireplace, woodburning stove and away from registers. Then, just keep it watered. Don't let the water get below the bottom of the trunk and if you do, be sure to cut a quarter inch off the bottom to open it back up. Warm water kept above the base of the tree is best.
When you hear about safety hazards and Christmas trees catching on fire, this is typically because the tree was dried out or you're using old lights that need to be tossed.
What about clean up? Unlike the movies, the sap on the tree stops running as soon as the tree is cut down, so you might experience a small amount of sap but not typically an issue as you decorate. In addition, there are large garbage bags that you can place under the legs of the stand and slide the bag up and over the trunk for easy clean up.
Don't forget, the trees are biodegradable. Look for a drop-off location near you for disposal.