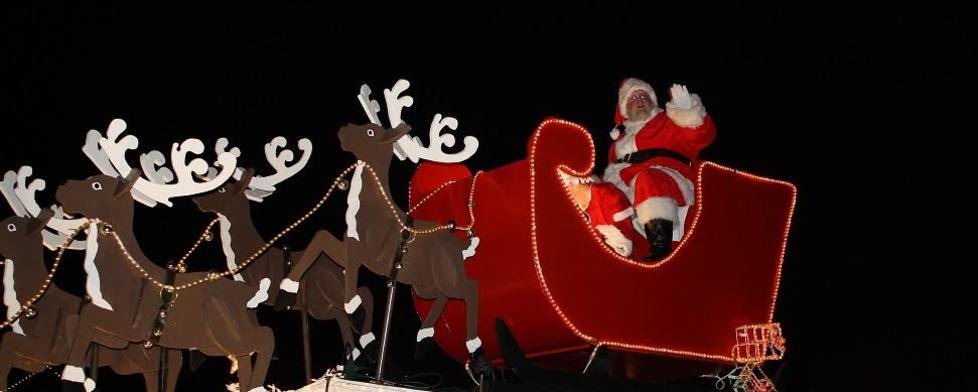 The Christmas Under The Stars Parade is one of my favorite holiday events in Hendricks County.
Last year, my husband and I bundled up our 3-month-old daughter and ventured to downtown Brownsburg to watch the parade for the first time. We absolutely loved seeing all the Christmas-themed floats, which were decorated in hundreds of Christmas lights.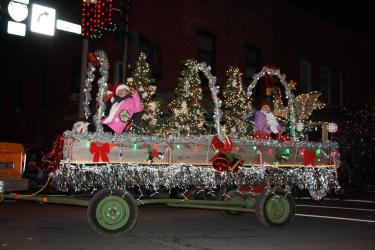 It was magical!
This year, I'm excited to watch my now 15-month-old react to the parade. I know she is going to love it. Plus, we invited my husband's family to go with us. It will be fun to share the experience with them, too, especially our nieces and nephews.
This year's parade is scheduled for Dec. 3 at 6 p.m. The parade will start at Brown Elementary School, and will head North on Eastern Avenue, West on Main Street, and North on Green Street, ending at Brownsburg Town Hall.
A variety of local organizations have already entered their floats in the parade, plus there will be unique cars, horses, and more. And, of course, many organizations will pass out candy.

After the parade, the Junior Grand Marshal will light the town Christmas tree. For a chance to become this year's Junior Grand Marshal, children ages 4-12 are invited to participate in this year's ornament-decorating contest from 6-7:30 p.m. on either Monday, Nov. 28 or Tuesday, Nov. 29 at the Brownsburg Public Library.
Children also will have an opportunity to see Santa at Eaton Hall after the Christmas Under The Stars Parade. Santa will be available until around 9 p.m. I was told that last year Santa made sure to stay until he saw every child in line. Free photos will be available from a photographer, but parents are also welcome to take pictures with their own cameras.
Organizations are still invited to register floats for the parade. To register, click here.
I can't wait to see all the floats this year! I know it's going to be a great parade.
What You Need to Know
What: Christmas Under The Stars Parade, lighting of the Brownsburg Christmas tree, opportunity for children to meet Santa.
When: 6 p.m., Dec. 3.
Where to watch: Downtown Brownsburg starting at the intersection of Eastern Avenue and Main Street, going West on Main Street, North on Green Street and ending at Town Hall.
Cost: FREE.