Have a need for speed to feed? If you're like me, then you'll agree that it's been way too long since we last saw some oval track racing at
Lucas Oil Raceway
in
Brownsburg, Indiana
. I'm excited that the 2012 Speedfest is coming to the
Hendricks County
track on July 26 and 27, providing two days' worth of chest-rumbling, heart-stopping, white-knuckled action just in time to whet my appetite for the Brickyard 400 later that weekend on July 29 at nearby Indianapolis Motor Speedway. Here's what to look forward to during two nights of racing at Lucas Oil Raceway.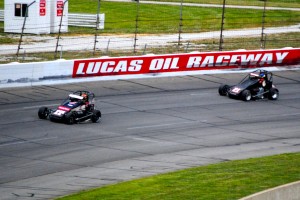 USAC Racing - Thursday, July 26
It's been awhile since the USAC
Silver Crown Series
sprint cars have fired up their engines. They last raced at Toledo Speedway on June 26, so after a month of idle time, you know these drivers are chomping at the bit to get after each other again. The
point standings
are tight, with Kody Swanson leading the way with 222 points and Bobby East nipping at his heels with 205 points. Jerry Coons, Jr. (199), Bud Kaeding (184), and Levi Jones (183) round out the top five at roughly the midpoint of the Silver Crown schedule. Coons has won two of the last three races, so he's the hot driver right now, but he's just one of several talented drivers who will be pushing their sprint cars to the limit during Speedfest. Joining the Silver Crown Series at Lucas Oil Raceway on July 26 will be the USAC
Midget Series
. If you were at the track on May 26 for the
Night Before the 500
, you saw Tracy Hines slip past Kyle Larson in a breath-taking pass on the last turn of the last lap of the race to wind up with the checkered flag. I can't wait to see if Larson can exact some revenge on Hines or if points leader Darren Hagen, who finished a very close third place back in May, will beat them both to the finish line. Gates open at 3 p.m. on July 26.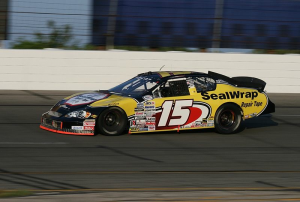 ARCA Racing - Friday, July 27
Still hungry for more racing after an evening of USAC? No worries. The
ARCA Racing Series
takes the track on July 27 for the 200-lap
Messina Wildlife Animal Stopper 200
to round out Speedfest. After 10 races, Brennan Poole (2,540 points) and Chris Buescher (2,530 points) are separated by just a whisker at the top of the
points standings
. Five other drivers are well within striking distance, too, so there will be a lot of motivation for some good hard racing. The ARCA
Champion Racing Association
(CRA) Super Series will also be running a 100-lap feature that night--the
Fatheadz 100
. Gates open at 3 p.m. on July 27 with CRA Super Series qualifying at 4:30 p.m. and the Fatheadz 100 scheduled for 7 p.m. The ARCA Racing Series final practice begins at 3 p.m., and qualifications begin at 5:30 p.m. with the Messina Wildlife Animal Stopper 200 set for 9 p.m. (In case you're wondering about the race name, the sponsor--Messina Wildlife Management--
makes organic animal repellents
for plants and gardens. "Animal Stopper" raised my eyebrow, too.) Tickets for both days of racing can be purchased online by
clicking here
. See you at the track!