I really enjoy the Christmas season, but I really dislike Christmas shopping. I'm not sure that I can adequately describe how much I dislike Christmas shopping in a family-friendly blog such as this one.
A few years ago, however, I was introduced to the Plainfield Tri Kappa Gingerbread Christmas at Plainfield High School, and I was pleasantly surprised by how this annual Hendricks County, Indiana, event can take the pain out of shopping during the holidays.
My reasons for disliking Christmas shopping are important because they lead to why the Plainfield Tri Kappa Gingerbread Christmas held the first Saturday in December every year from 9 a.m. to 3 p.m. is such a great event.
This year, the 51st Annual Gingerbread Christmas is set for Saturday, Dec. 3, 2022.
I Have a Long Shopping List 
I have a wife, two kids, my parents, a sister, my father-in-law, a brother-in-law and his wife, nieces, a nephew, friends, a boss, my kids' teachers, coworkers and several holiday parties to attend that involve bringing gifts.
That's a lot of people with a lot of different interests. In order to find gifts for all those people, I normally have to travel all over creation to countless stores.
The Gingerbread Christmas solves that problem for me.
I can't even begin to count how many different artists, crafters and vendors are at the Gingerbread Christmas. Let's just say that there are tons of them. Bajillions, perhaps. (Editor's note: it's actually over 130 booths. We're pretty sure that "bajillions" is not a real number.) 
But they're all in one place at Plainfield High School. One-stop shopping! Now you're speaking my language! All of those varying interests of the people on my shopping list? Not a problem at Gingerbread Christmas.
There are unique, one-of-a-kind gifts of all sorts available: clothing, jewelry, home décor, seasonal decorations, toys, accessories, art, fun doo-dads and much more. I can take care of the vast majority of my Christmas shopping list in one day and spend the rest of the season enjoying the fun, memory-making holiday events around here instead of scrambling from store to store.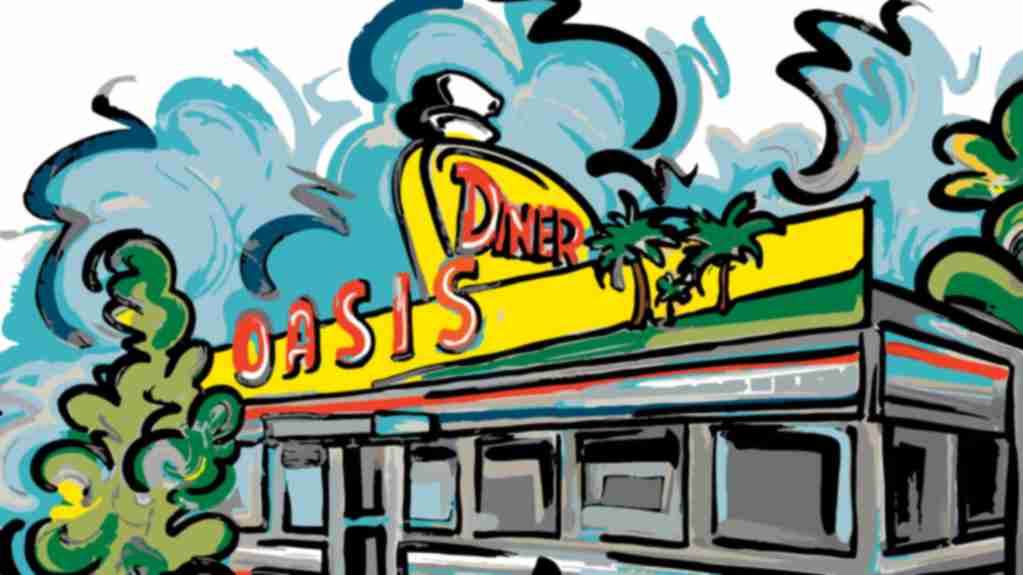 Free Visitor Guide!
Get your insider guide to all things Hendricks County by ordering a FREE Visitor Guide.
I Enjoy Giving Unique Gifts 
My kids are like virtually every other kid in the country. They want the latest video game system with all the bells and whistles, the latest cell phone, the newest pair of shoes in a particular brand and so forth.
However, it's not very satisfying for me to shop solely for mass-produced gifts that are imported from who knows where. It leaves me with an empty feeling inside, as if I've been sucked into the commercialized black hole that the holiday season seems to have become.
Again, here's where the Gingerbread Christmas comes into play. They don't allow mass-produced or imported items to be sold at their event. This is a juried event -- a panel of Plainfield Tri Kappa members screen all vendors and their products prior to allowing them into the Gingerbread Christmas to ensure that all items being sold are handcrafted.
These items have been lovingly made by people from several states, and they have personality. They make thoughtful gifts for the people on your shopping list because when you saw this particular item, a particular person jumped to mind who you thought would enjoy it. You weren't throwing elbows with hundreds of other people at 4 a.m. to get the last television set on the shelf that's on sale for $30 off.
Doesn't that sound better?
I Like to Give Back 
Sure, giving gifts is a big part of the American holiday season, but my wife and I also like to give back to the community in meaningful ways -- especially during this time of year -- and we try to teach our kids to do the same.
By shopping at Gingerbread Christmas, you're purchasing a wide variety of thoughtful gifts, and you're giving back.
The Gingerbread Christmas is operated by Plainfield Tri Kappa (the Delta Pi chapter, for those of you in Tri Kappa), which is a community-service sorority designed to "bring women in close, unselfish relationship for the promotion of charity, culture and education." Tri Kappa chapters around the state do a lot of great things for the community, and the Delta Pi chapter is no exception.
Gingerbread Christmas serves as a fundraiser for Plainfield Tri Kappa, and they turn around and use those funds to benefit the community in a variety of ways, my favorite of which is in the form of scholarships to Plainfield High School students for college, vocational school and continuing education.
So when you shop at Gingerbread Christmas, you're finding thoughtful, meaningful gifts for a huge portion of your holiday shopping list all in one place, and you're giving back to the education of our youth.
That's some holiday shopping that I can get into.
Make sure you check out the Plainfield Tri Kappa Gingerbread Christmas this year, and see how it removes the hassle of holiday shopping for you!
Plainfield Tri Kappa Gingerbread Christmas
First Saturday in December annually
Saturday, Dec. 3, 2022
9 a.m. to 3 p.m.
Plainfield High School
$5 admission; skip the lines and purchase tickets in advance by clicking here
All vendors accept cash; some accept credit cards