I love
Downtown Danville, Indiana
. It is one of those places where you truly feel like you've stepped back into a simpler, and in my opinion, better time.
In the heart of this quaint, little town lies the bustling Historic Downtown Square. A familiar business that has made a name for itself the past two years a block away will now formally join an already strong downtown square. As of last Friday, April 5,
Confection Delights
moved its thriving confectionery shop to the east side of the square in the former Madhatter Cupcakes site at 57 S. Washington St., next door to the Royal Theater.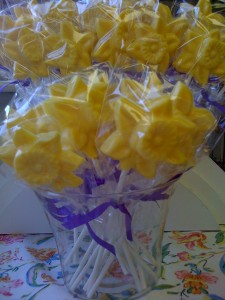 Confection Delights owner Pamela Powell Warden told me she couldn't be happier. "This move for us was truly all about location, location, location," she said. "We wanted to be more accessible to visitors coming to town and to those who attend events held on the square. In the past, we have attended events held on the square and had great success but with our product, being in the heat isn't ideal." Pamela said she had been working for sometime to make the new location next to the Royal Theater her own. While the space is a bit larger than their past space, the move was primarily about business exposure and customer convenience. For those unfamiliar with Confection Delights, it is a stop I would highly recommend making whether you're a local or visitor. This fantastic custom chocolate shop boasting Pamela's recipes and designs is out of this world. My personal favorites are her truffles and her caramels, though her chocolate art-like pieces always blow me away. Whether it's a life-sized, high-heeled chocolate shoe, golf ball, flower or some other design, her items amaze and truly make great gifts. Confection Delights currently has some great specials going on to support the American Cancer Society and Relay for Life.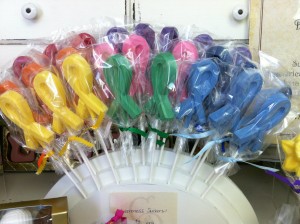 Head in to the shop and check out the cute daffodil chocolate flowers and the cancer ribbons. A portion of proceeds from these sales will go back to support the great causes of the American Cancer Society and the local Relay for Life. The new shop on the square is not only a great location but Pamela has truly made it beautiful. The whole shop is a little slice of heaven. You only need to open the door to have her delicious chocolate treats fill your senses. Oh and if you are worried about all those calories, why not take a walk after your chocolate feasting? Downtown Danville is the perfect location for a stroll! Also, be on the lookout for a new grand opening celebration with Confection Delights coming soon!