Do you have a favorite cookie that you just expect to be on the dessert tray every year during the holidays? Those who know me know I'm not a big sweets eater despite my less than trim physique. But when I met and eventually married into my wife's family more than a decade ago, I learned that my wife and her family had certain expectations at Christmas time. And yes, their holiday dessert tray was one of them.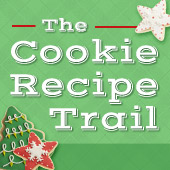 With that in mind, the Hendricks County Convention and Visitors Bureau developed a simple concept three years ago. Why not promote the holidays in
Hendricks County
using everyone's love for cookies? The Cookie Recipe Trail was born and is more popular than ever. For those who are new to the concept, we designate
12 local businesses
that are popular spots anyway during the holidays and arm them with a special code to get a secret holiday cookie recipe. To get all 12 cookie recipes, you must visit each location. At each location, you can either scan a QR code with your smartphone or get a web address to download the recipe. What we hope you find, besides the cookie recipe, is a location where you can do some holiday shopping or get some tips such as making or purchasing that perfect holiday centerpiece, finding an affordable and less stressful way to provide accommodations for all the relatives coming to town or creating that beautifully decorated home that is the envy of your friends, family and neighbors.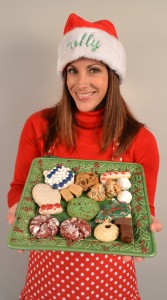 Beginning today, the Cookie Recipe Trail opens to the public. So get out there, find those secret recipes and shop local. Our bloggers over the next month and a half will write about each of these locations while incorporating some holiday tips as we head into that busy holiday season. Holly Hendricks will even get involved as she will appear at three holiday events — Frazee Gardens Holiday Preview Night on Nov. 15; Christmas on the Square on Nov. 23 and Tri Kappa Gingerbread Christmas on Dec. 1 — to greet locals and visitors alike and share a special 13
th
cookie recipe that you can only get from her. To get more information about the Cookie Recipe Trail or to learn where all of the locations are this year, click
here
. I hope to see those dessert trays full of wonderful holiday cookies this year, and to you and yours, a happy holiday season from all of us at the
Hendricks County Convention and Visitors Bureau
!