When you think of visiting wineries, you might think of California. But you don't need to go that far to enjoy great wines. You can visit wineries right here in Hendricks and Morgan counties. In fact, the wine industry in Indiana is alive and well with nearly 60 wineries. One of Indiana's newest wineries is
Cedar Creek Winery
in Martinsville.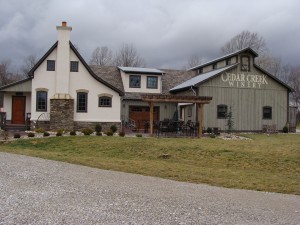 Cedar Creek Winery
is a recent addition to the
Rural Routes to Main Street Cultural Trail
, a self-directed, self-guided driving tour featuring more than 30 arts and culture attractions in Hendricks and Morgan counties. Cedar Creek also became Morgan County's first winery when Larry and Donell Elsner opened it in 2010 deciding to turn a hobby into a business. I was excited to have the opportunity to visit
Cedar Creek
. I love to visit wineries. In fact, when my husband and I travel, we always look for wineries to visit.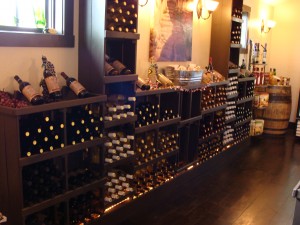 As I entered Cedar Creek, I felt comfortable immediately. I was welcomed by the winery's manager and given a list of their 18 wines. I tried a few and soon found my favorite. I then walked around the tasting room which is decorated in a French-European style. It is a relaxing place to sit and enjoy a glass of wine with a couple of tables and a couch that sits in front of a fireplace. They also offer outdoor seating for the warmer months. In addition to tasting wine, you can also shop for drink mixes, chesses, preserves, cutting boards and more.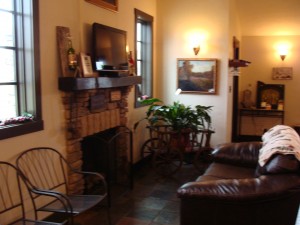 I'm excited to visit again during the summer months, when I can enjoy the grounds. I am told they plan to host music performances on Saturdays. So, if you are looking for a relaxing way to spend an afternoon, I recommend a visit to
Cedar Creek Winer
y. And by the way, my favorite wine was the Serendipity (Riesling). I ended up bringing a bottle home with me.
Cedar Creek Winery
3820 Leonard Road
Martinsville, Indiana
(765) 346-7822
Hours:
Noon-6 p.m., Tuesdays-Sundays
Closed Mondays