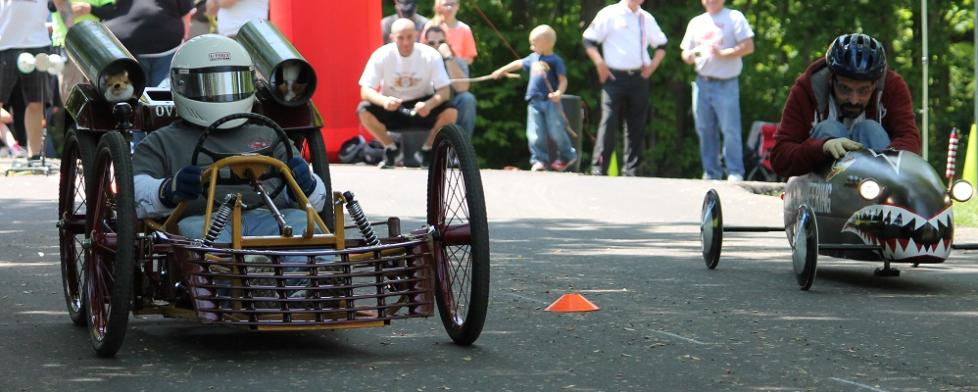 The Mayberry in the Midwest Festival is coming to Danville May 15-17, but Danville is bringing some Mayberry flavor to town a little early this year. The second annual Danville Downhill Derby Soap Box Car Race will be held at 11 a.m., April 26 at Ellis Park, bringing all sorts of gravity-powered racers to Hendricks County.
Last year, the Downhill Derby was part of the Mayberry in the Midwest Festival but is branching out as a stand-alone event this year -- a joint venture with Danville Parks and Recreation and the Downtown Danville Partnership.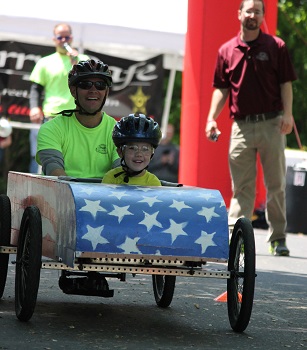 The event will feature two divisions of competition: "Just for Fun" and "Competitive." Within each division, there is a "Junior" category for kids ages 8 to 16 and an "Adult" category for ages 17 and up. It only costs $20 to enter a car in one division/category and $30 to race in two divisions/categories.
Additionally, for a mere $5, people aged 8 and older can ride along in a two-seater derby car.
Simply attending the event and watching the race is absolutely free. 
Stan Wilson, Recreation Coordinator for Danville Parks and Recreation, said they have added a second two-seater for ride-alongs this year, which should shorten lines and wait times for this very popular ride, plus it will allow the fun of racing between the two-seaters.
Danville Parks and Recreation hosted a two-part derby car workshop this month allowing participants to assemble derby cars from a kit. Stan said a lot of kids are building cars with their parents from these kits, so the "Just for Fun" division should feature a lot of great races.
Stan also said the creativity of the derby cars in the "Adult" categories is something to behold. He distinctly remembers last year's entry from Hackleman Auto Collision Repair and says that they'll be back this year, so he's looking forward to seeing their creative design for 2015.
For those who attended the Downhill Derby Soap Box Car Race last year during Mayberry in the Midwest, this year's race will have some additional amenities.
Bleachers will be set up next to the race track to allow for more comfortable viewing. A DJ also will play music that will be broadcast at the top and the bottom of the race hill.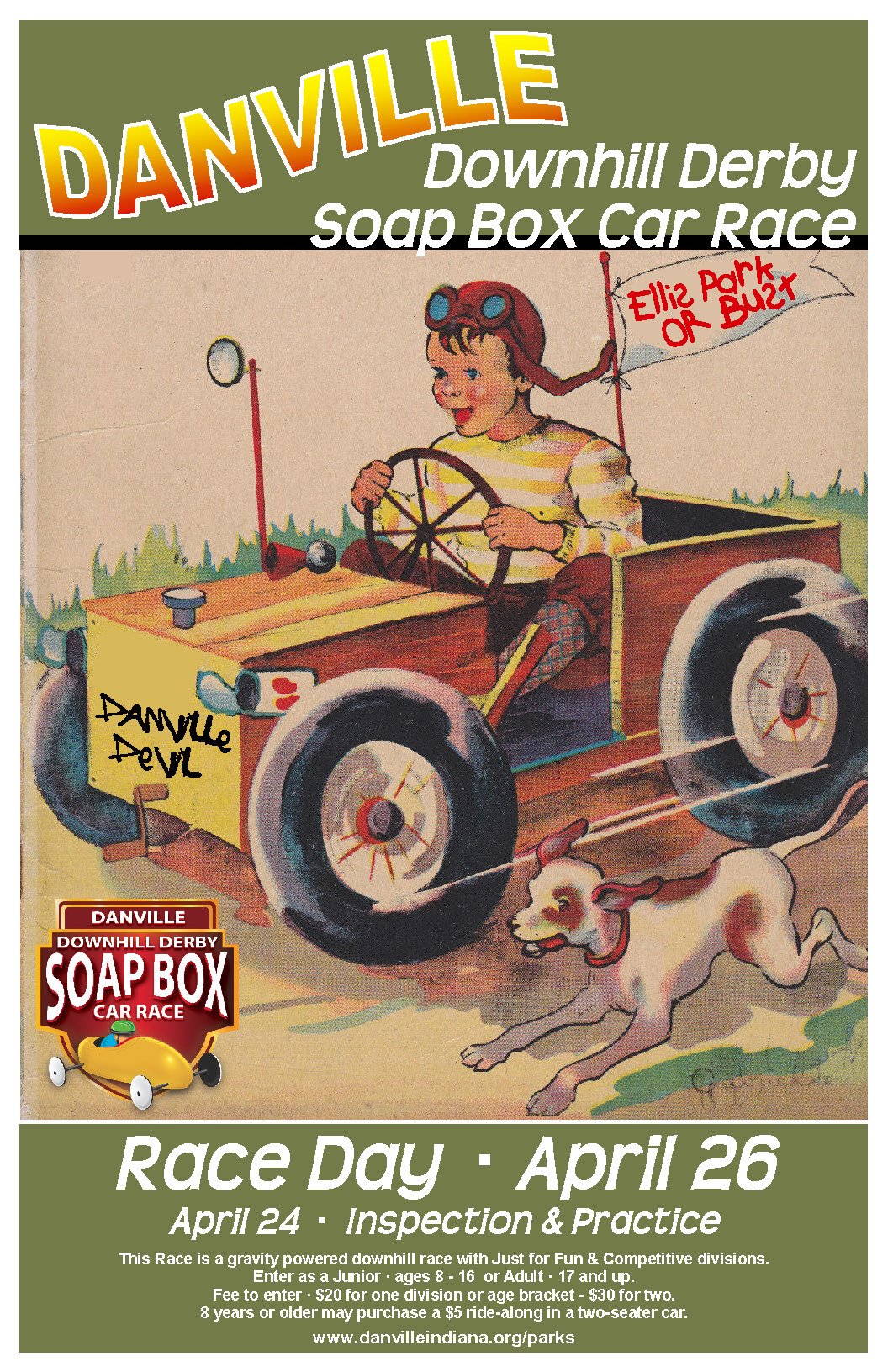 For additional entertainment for the kids, there will be bounce houses and food vendors at the park. 
Interested in racing? You have until April 23 to register online through Danville Parks and Recreation's website. Inspection and practice is the following day.
Interested in attending? Simply bring the whole family to Ellis Park at 11 a.m. April 26 and enjoy a fun day in Hendricks County!
Danville Downhill Derby Soap Box Car Race
Sunday, April 26, 2015 at 11 a.m.
Ellis Park, Danville