Located in the heart of
Hendricks County
, the little town of
Danville, Ind.
has been a zoo lately, and that's not going to change anytime soon with the
Danville Window Zoo
coming to town.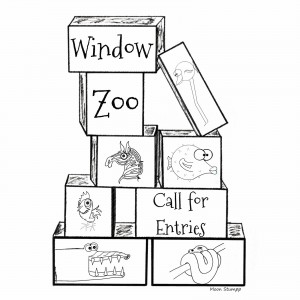 Over the summer, all sorts of livestock take center stage at the
Hendricks County 4-H Fair
. In the fall, signs pop up across Danville, warning of the impending 
arrival of crows
. Then there was a
Christmas camel
on the loose over the winter. Now the Danville Window Zoo promises to bring a whole new herd of wildlife to the Hendricks County seat this spring. Created by local artist
Moon Stumpp
and sponsored by the
Downtown Danville Partnership
,
Danville Does Art
is an annual project designed to upcycle, recycle and repurpose cardboard boxes by turning them into art. This year's theme is the Danville Window Zoo, and entries will be displayed in Downtown Danville storefronts from April 1 through May 10. Where will these boxes-turned-zoo-animals come from? Any visual artist, designer, illustrator or do-it-yourself enthusiast of any age and any part of the universe who wants to submit an entry to this juried exhibit and competition for the chance to win some prize money! That's right ... prize money!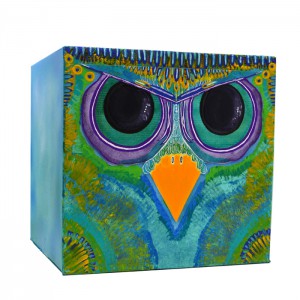 First place takes home $200, while second place scores $100 and third place heads to the art supply store with an extra $50 in their pocket. To enter your creation in the Danville Window Zoo event, get your zoo animal, an entry form and a $5 entry fee to Danville Town Hall no later than March 24. For an extra $5 or $10 total, each artist can enter up to three zoo animals, but there are rules and guidelines to this contest, so make sure you
click here
to ensure that you have a valid entry. Budding artists like my two elementary school daughters can also submit box animals for display in the Danville Window Zoo without participating in the contest or paying the entry fee.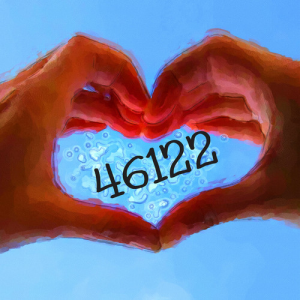 Stumpp's most recent art project in Danville came in the form of the illustrations on storefront windows for the Clarence the Christmas Camel project over the holidays. She's also the creative mind behind
Project 46122
(Danville's zip code) --
her effort to change
"a grey world into a colorful view. It's about doing instead of wishing. It's about taking the moment and making art. Why art? Because art makes us human. Why do I do it? Because I can." To that end, Project 46122 has hosted the
46122 ArtOut
and will do so again on June 14.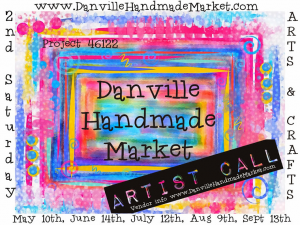 It will also introduce us to the
Danville Handmade Market
, debuting on May 10 and recurring every second Saturday through Sept. 13 on the historic Hendricks County Courthouse Square next to the Farmers Market on Marion Street. Artists will set up booths each weekend to display and sell their work, with the booth rental fee covering a membership to the
Hendricks County Arts Council
.
(I strongly suspect that you'll be reading more about this fantastic new event in future Visit Hendricks County blog posts.)
Make sure you get your cardboard box zoo animals to Danville Town Hall by March 24, and then make a point to visit Hendricks County between April 1 and May 10 to see all of the terrific Danville Window Zoo creations in Downtown Danville storefronts. Add some color to
your
life!