Next Thursday, May 1, is going to be a busy evening on the east side of the historic
Hendricks County
Courthouse Square in
Danville, Ind.
, with a Mayberry-themed painting party at
Paint and Sip
and a live performance by unique and innovative guitarist Michael Kelsey at the
Royal Theater
.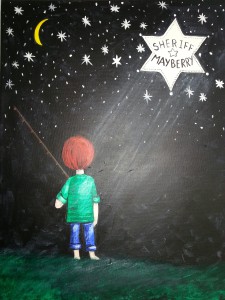 Get Your Art On at Paint and Sip
Leading up to the inaugural
Mayberry in the Midwest festival
in Danville on May 17-18 is next Thursday's painting party at Paint and Sip that features 
The Andy Griffith Show
's Opie Taylor. At the "Opie" painting party, each artist will receive card stock outlines of Opie and Sheriff Taylor's badge to trace on to their canvas, and then local artist Flory Phillips will paint with the group, guiding participants along with step-by-step instructions to recreate the memorable painting. Wine is available for purchase at Paint and Sip's parties, and artists are also welcome to bring their own water, soft drinks and snacks. Paint and Sip parties are best enjoyed with a group of friends, and
they require no artistic skill or experience
to enjoy. For just $35 a person, the "Opie" party runs from
6:30-9:30 p.m. on Thursday, May 1
and includes the use of a 16x20 canvas, easel, paints, brushes and an apron. And, of course, you get to take your "Opie" painting with you at the end of the night. Paint and Sip is located in the Gallery on the Square at 51 S. Washington St. To learn more about the event and to reserve your spot at the party, click
here
 or contact Flory at (317) 753-3038 or by e-mail at 
paintsipfun@yahoo.com
. Proceeds from the "Opie" party will go to the
Hendricks County Arts Council
.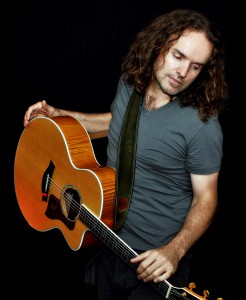 Get Your Music On at Royal Theater
A couple doors down from Paint and Sip is the historic Royal Theater, 59 S. Washington St. The Royal will be rockin' on
May 1 beginning at 7:30 p.m.
when guitarist
Michael Kelsey
gives a live performance featuring music from his new album, "Lessons While Dreaming." Kelsey is no ordinary guitarist. He plays every inch of his guitar -- the front, the back, the neck and parts of the guitar you've probably never even heard of. He also uses anything within reach to make music. He improvises and he interacts with the audience to make his performances unique and fun. Here's an example of Kelsey's amazing musical talent: [youtube]http://youtu.be/iBA8XZStZZo[/youtube] Tickets for Kelsey's performance are on sale now for just $12 and can be purchased by clicking
here
.
Black Swan Brew Pub
will also be on-hand to provide beer and wine for purchase. (Black Swan is located in
Plainfield, Ind.
, and is a great spot on the
Rural Routes to Main Street Cultural Trail
.
Click here
to learn more.)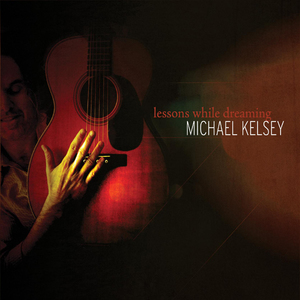 Do Both!
Want to do
both
of these events to tickle your fancy and light your fire? No problem! You can see Michael Kelsey at the Royal Theater on May 1, and then on
Saturday, May 3 from 1:30 - 4:30 p.m.
, Paint and Sip is offering an encore "Opie" painting party. Yay! To connect with your inner artsy side, experience a unique and innovative musical performance, or both, all you have to do is visit Hendricks County!