When I heard the owners of Dawson's on Main in Speedway, Ind., were opening a spin-off location in
Hendricks County
, I couldn't wait. I covered Speedway as a reporter at the Indianapolis Star and interviewed Chris Hill, one of the owners, quite a few times. I had also heard nothing but rave reviews from Speedway locals about Dawson's on Main. So, a few weeks after its Dec. 31 opening, I visited
Dawson's Too Sticks and Stones
in Brownsburg, Ind., with my family for lunch.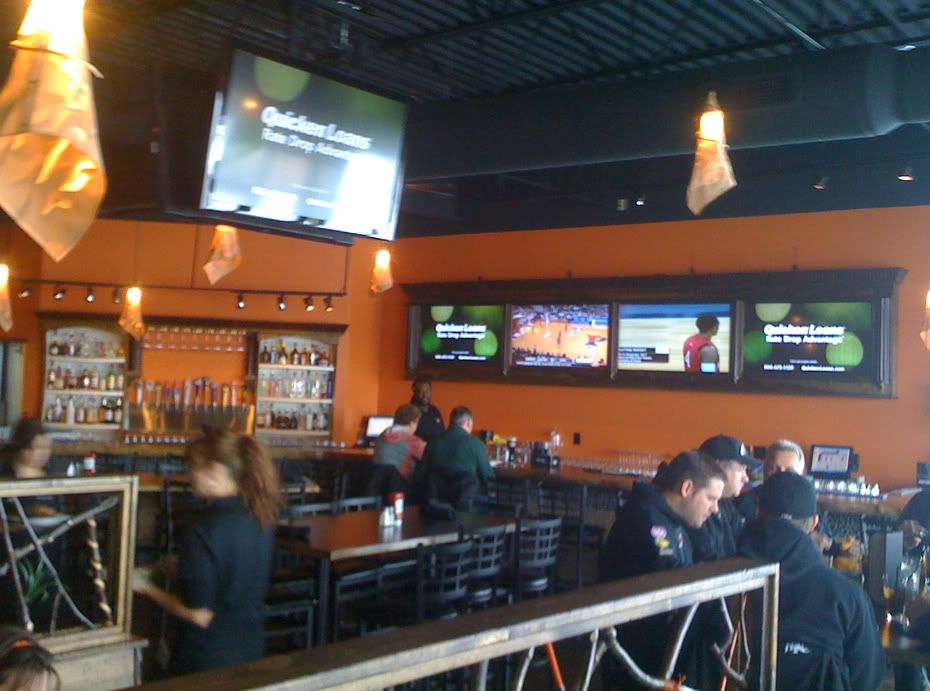 First thing I noticed when I walked in was the building's transformation. The space in a strip mall that used to be a video store next to the Marsh Supermarket on the southeast side of town had a new sophisticated look that I could only describe as contemporary yet rustic. Dawson's Too consists of two sections. The first room had an enormous bar made out of stone flanked with four flat-screen televisions. I surprisingly found it both cozy and a little awe-inspiring. The room also had some tables and booths with more televisions. The second room provided more tables and booths without the televisions for more private family dining. After we were seated, I began to scan the lunch menu, which included burgers, tenderloins, wraps, salads, soups and more. Entrees ranged from $8 to $12. All sandwiches had a choice of coleslaw, potato salad, cottage cheese, chips, French fries or onion rings. I asked for their dinner menu for purposes of this review and found a variety of steak, seafood and pasta dishes ranging from $9-$24. For lunch, I settled on Tony's Special Meatloaf with twice-baked potato cakes and green beans. My wife chose their Shore Lunch which included Atlantic white fish, fries and coleslaw. We ordered macaroni and cheese off the children's menu for our 4-year-old. As we waited for our food, we talked with co-owner Tony Hill, Chris' brother. Some locals who may be reading this may know the Hills, who grew up in Brownsburg. Tony told me it had been his dream for quite some time to start a restaurant in Brownsburg after he helped open
Boulder Creek
on the other side of town and Dawson's on Main in Speedway. He also shared with me their plans to expand Dawson's Too beyond its current space by adding a catering kitchen and second bar to create a banquet hall that will eventually seat 135. They already own part of that space, in a room that adjoins the restaurant. They still would need to purchase an adjoining storefront to accommodate their plans, he said.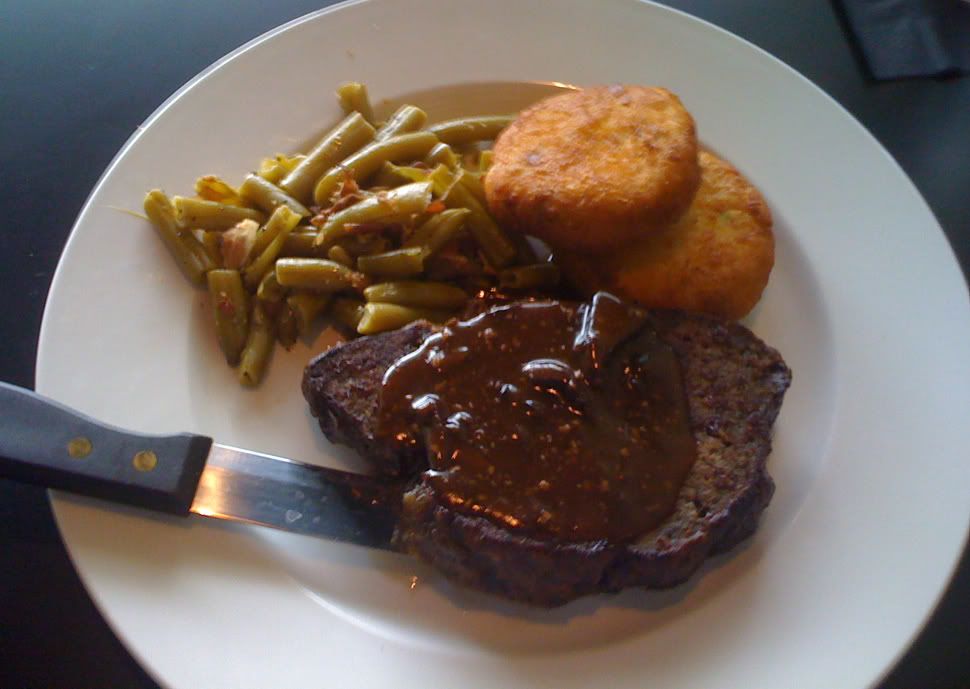 It wasn't long before our food arrived, which tasted as good as it looked. The meatloaf was moist and juicy with a brown mushroom sauce drizzled over it. The potato cakes proved to be a surprising treat for me with a crispy outside and soft succulent inside. My wife loved her fish, which was lightly battered and mild. Tony told me that every dish is made from scratch and many are old family recipes. He highly recommended that I come for dinner some night to try their naturally aged steaks, pastas or pizza. After having such a wonderful first experience, I think I may have to take him up on it.