I've been fortunate to have known Debbie Beasley most of my life. As a kid growing up in Danville, Indiana, a trip to Beasley's Orchard was a family tradition.
When I got into high school, I became friends with Lyra (Aichinger) Baitis, Debbie's oldest daughter. There were bonfires at the orchard, hayrides, fundraisers and of course the apple cider and the apple dumplings.
As a matter of fact, cider and dumplings play a significant role in where I am today.
We received word along with the rest of our community of Debbie's unexpected passing last week during a vacation to Aspen, Colo. To say we were deeply saddened is an understatement. Many tears were shed, and prayers lifted for her family.
Tourism Trailblazer 
If our organization had a Mom, it would be Debbie. Without her, the Hendricks County Tourism Commission would not be what we are today. Debbie was part of a group that advocated for the implementation of the innkeeper's tax in Hendricks County, and was appointed as one of the original members of the Hendricks County Tourism Commission in 1998.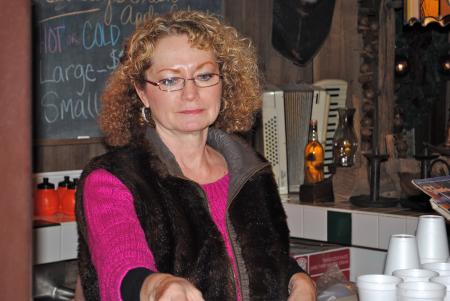 At the time, Hendricks County was awaiting the development of a theme park and Debbie shared the table with hotel sales staff, theme park executives and racetrack managers. As a small agritourism business owner operating a family business, she consistently steered the promotion and marketing of the county to include not only those big names but ensured that family-owned, local business was well represented and supported by our organization. That mandate lives on in our mission and vision today.
In 2002, I was approached by the Tourism Commission and asked to consider joining the organization. As with any new agency, the team was small and still determining the best course of action to grow tourism in Hendricks County. To be honest, I was wary. I had a good job in the private sector and coming here would be a pay cut which does not appeal to many 26-year-olds.
I met with the staff. I met with several Commission members. But I still wasn't convinced. So, I headed to the barn and spent an evening with Debbie baking apple dumplings and mulling cider on a weeknight in October getting ready for the busy weekend.
We baked and stirred for nearly two hours. Debbie moved with an ease around that kitchen in the barn as if it was an extension of her family home. She spoke of the farm as a living, breathing environment to be appreciated by everyone – families, school groups, motorcoaches and of course her friends and neighbors in the community.
She was doing tourism long before tourism was a word in Hendricks County. She created a place people wanted to visit. And when they did, they decided maybe they'd want to live here. And some of those visitors went on to open businesses and invest in our community.
Debbie shared with me what she envisioned for the future of Hendricks County – and that vision matched up with mine. She spoke the truth, even if it wasn't pretty and difficult to hear, and she spoke with her heart.
I accepted the job the next day.
Her Impact
Through the years when we had a one-on-one meeting, we would meet at her house. I'd go over and she would make me lunch, and we'd talk. I always knew she'd have a home-cooked meal for me any time day or night.
Those early years were rough. Politics aren't fun and people were mean. As a female, she helped me to understand that yes, things can be a little harder. But the reward is that much greater in the end.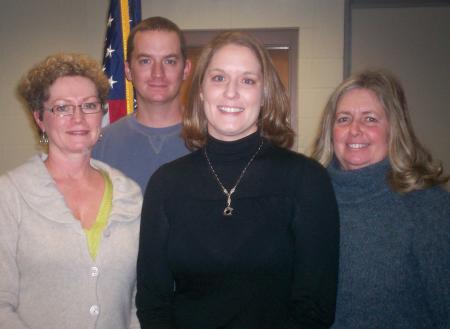 Debbie continued to serve on the Commission until 2009. She held every leadership position in the group – President, Vice President, Secretary, Treasurer, Committee Chair and more. She stayed involved, and in 2016 was featured as one of Indiana's Faces of Tourism with the Indiana Tourism Association, which you can view here.
The day Debbie attended her last Tourism Commission meeting in an official capacity she was awarded the Distinguished Hoosier Award from then-Gov. Mitch Daniels. She served over 10 years and was the longest tenured original member.
To be honest, I'm not sure she was all that excited about it. It wasn't about the awards. She was more excited to talk about her daughter-in-law Jill who was taking over her seat on the Commission, and to tell me more about the grandkids. It was always about her family, her friends and her community that connected it all together.
Funeral Services
Services will be this weekend and more information can be found online. I encourage you to sign the online guest book with your memories of visits to Beasley's Orchard over the years.
I'm grateful to have known Debbie through the years, and I'm grateful for her mentorship, her friendship and her leadership. We are confident her legacy will live on through the many lives she touched with her generosity, her humor and of course – those apple dumplings and apple cider.