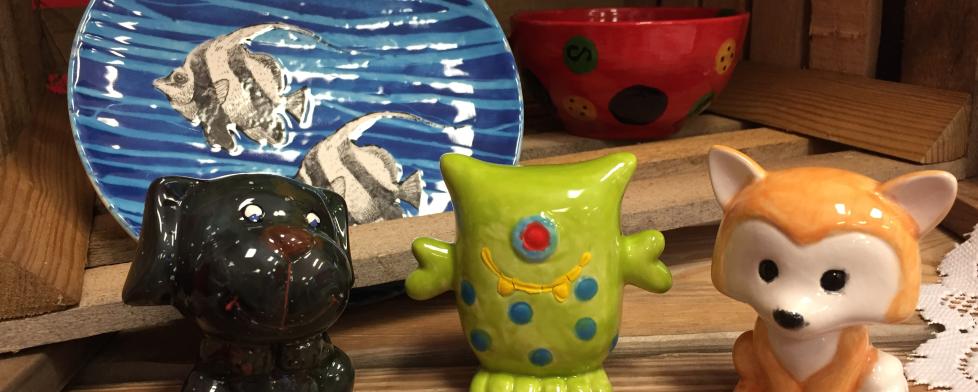 I recently planned a girls night out at the new Bisque Barn Pottery Paint Studio with a few of my friends.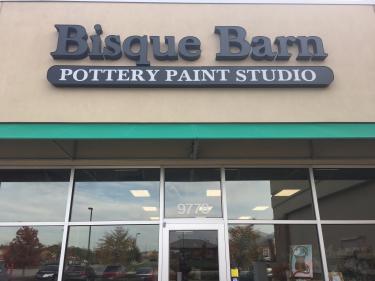 Bisque Barn just opened in Avon in November in the same small strip mall as Plato's Closet next to the Gander Mountain and behind Beauty Brands. The warmly decorated, homey store is the perfect place to paint your own pottery, wood sign, or canvas.
My friends and I went on a Monday night and were greeted by the owner, Christi Swanson, and her mother.
Christi explained all the services Bisque Barn offers and showed us all the supplies we would need to create our projects. Each customer pays a studio fee that is half the price of the pottery piece they choose up to a $10 maximum fee, and then has access to all kinds of paint, stencils, doilies, feathers, and more.
In no time, we were on our way to creating our masterpieces.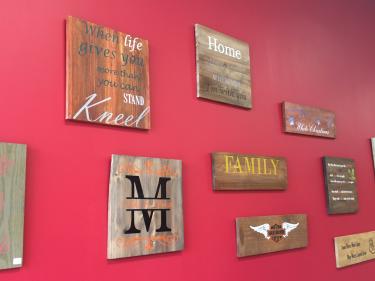 My three friends all chose to make wooden signs for their homes, and I found the cutest owl bank to paint for my daughter's room. Christi took the time to create custom stencils for the wood signs and helped make sure the stencils were applied perfectly before my friends filled them in with the paint colors of their choice.
I took a while to browse the paint selection and ended up finding some great colors to match the colors I used in my daughter's nursery. I carefully applied three coats of paint to the owl and was finished with my project in about and hour and a half. I get to pick it up in a few days after it is fired in the kiln. I can't wait to see it!
As we were working, we had time to chat with Christi about her new business. She said she and her husband had wanted to start their own business for some time and felt that Avon was the perfect place to open a pottery studio where both children and adults could enjoy a fun outing.
Bisque Barn posts a calendar every month to its website and Facebook page that lists all of the fun activities that month. In February, Bisque Barn is offering some special events like home school sessions, preschool day, dad and me day, senior day, clay time and more. Walk-in guests are also invited to paint pottery or a wood sign at any time during business hours. Bisque Barn also has a party room for birthdays or other special events.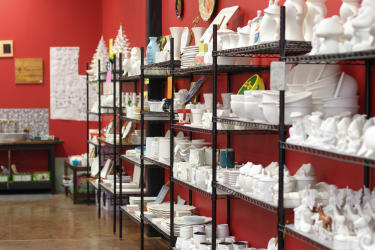 I can't wait to go back to the Bisque Barn again. I plan to paint a wood sign the next time I go.
Bisque Barn
Address: 9778 US Highway 36 Avon, IN 46123 Phone: (317) 426-4319 Website:
bisquebarn.biz
Email:
bisquebarninfo@gmail.com
Hours: Sunday 1-5 p.m.; Monday, Wednesday, Thursday 11 a.m.-8 p.m.; Friday 11 a.m.-9 p.m.; Saturday 10 a.m.-8 p.m. Closed Tuesdays.